Custom presentation folders are an excellent asset for many companies. When handing customers multiple papers, this is the ideal way to keep everything together and help store papers for future reference.
Over the years, I have received many questions regarding the layout of folders and what options are available for print. The below information is intended to help guide you in the design and ordering process of your custom presentation folders.
At Primoprint, we print all of our folders "flat." That means that the folder is not cut, folded, or glued at the time of printing. Printing flat allows us to print on the entire front, back, and inside pockets all at one time. It's considered a "front only" print.
When designing your folder, be sure to download the correct template from our website. Doing so will show you exactly where the folds, cuts, and edges are to help plan your artwork accordingly.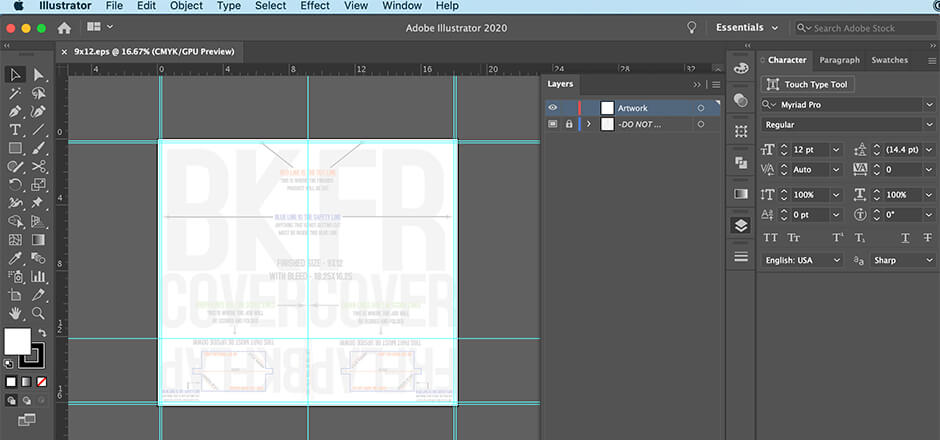 Keep in mind that there is a potential of a 1/16 inch shift during cutting and folding. I recommend not placing solid lines along the edge of a folds. If a shift occurs, the line will be off and look wrong. Bring the colored line up into the artwork more so that with or without the shift, the artwork will still line up.
Resource: Elevate Your Brand with Presentation Folders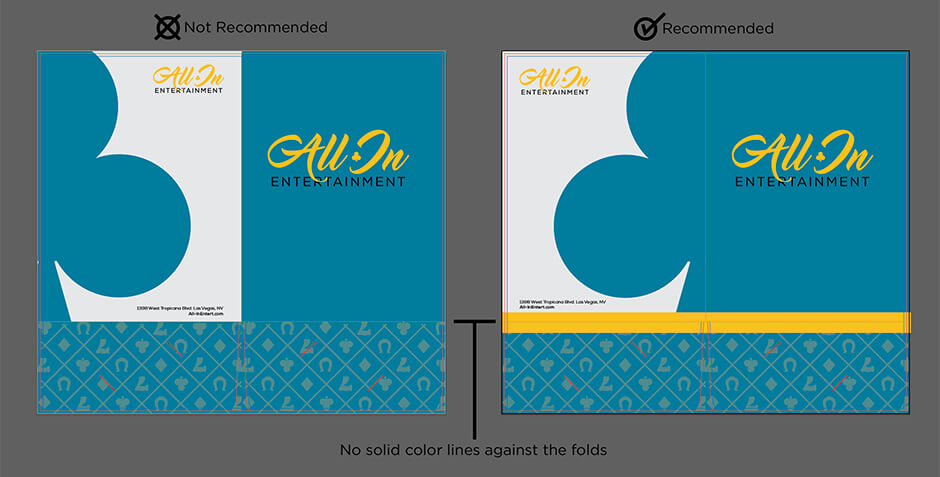 If you would like to see space behind the pockets on the inside of your folder printed, simply select a two-sided print.
Resource: 20 Gorgeous Presentation Folder Designs by Creative Bloq.
We recommend that this space be filled with a light pattern or solid color. You don't want it to contrast with your pockets and pages that will fill the folder. I have seen companies put information on those panels. If you choose to do so, make sure you keep the text in the top half of the artwork. Once your pockets are glued, they will cover about half of the space.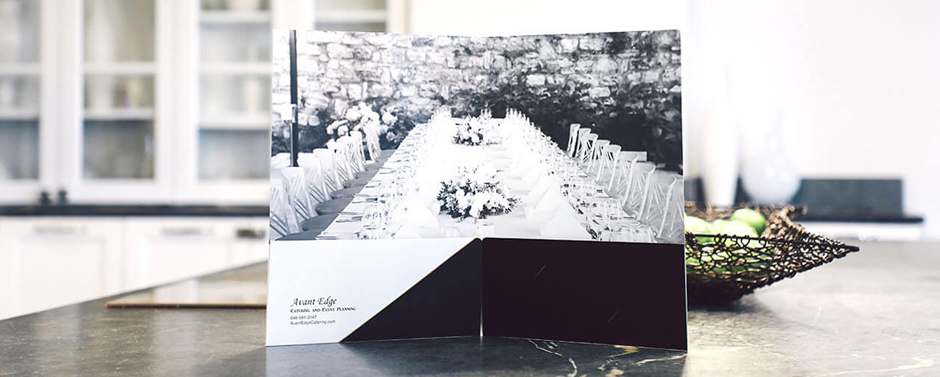 When ordering folders, you will have a few customization options. You can select only to have one pocket, which you have the opportunity to include on the left or the right side. You can also choose to have business card slits on both pockets or just one.
When asked if you want them on the left or right side, think about how the folder will appear when printed and open. This will determine which is the left or the right. Also, pay attention to whether your business cards will be inserted horizontally or vertically and select the corresponding option.
If you need help or if you'd like to have us double-check your artwork, don't hesitate to reach out. Our customer service or design team would be more than happy to help you with the process!