Aspiring to grow and expand your business in 2023? It's vital to ensure your company has the right building blocks in place for a successful start to the new year. Reviewing your 2022 performance, updating marketing materials, tossing out clutter, preparing for tax deadlines, confirming employee data, and evaluating your staff benefits packages can help get you on the right track for a successful 2023.
How Did Your Business Perform in 2022?
It's important to review your business's 2022 performance. Gather your leadership team and discuss the answers to the following questions.
-What were your 2022 business goals?
-Were those goals achieved?
-If so, what were the key factors that contributed to your growth?
-If not, what can you change in your strategy for 2023 to be able to achieve the growth you're aiming for?
Most people overestimate what they can do in one year and underestimate what they can do in ten years.

Bill Gates
What are your 2023 Business Goals?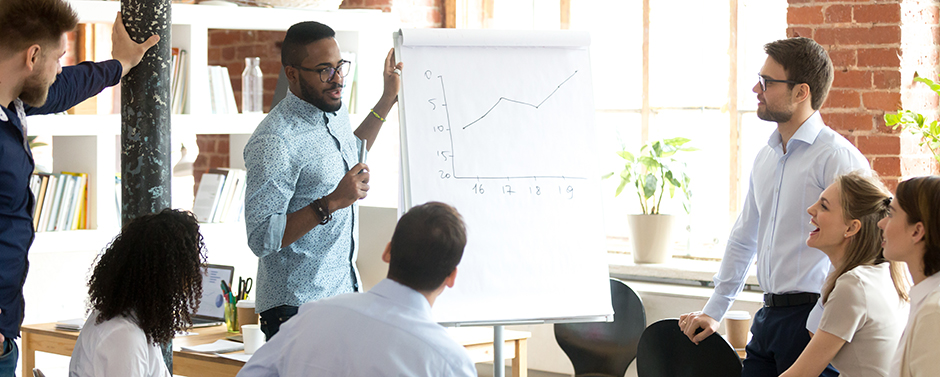 Establishing where you currently are and where you'd like to be by the end of 2023 is an important step in moving your business forward. Here are a few things to consider:
– Where are areas that you could cut costs?
– What areas of your business bring in the most revenue and could that be built upon?
– What areas of your business are not performing as you'd like? Can it be improved or should this be removed from your business model?
– What type of profit increase would you like to see over the next year? And can this be broken down into quarterly goals?
– Do you have a clear understanding of your company's vision?
– Do you intend to offer new products or services?
– Have you surveyed your market segment to know what your competitors are doing and what the needs of your customers are?
– What additional training would be helpful for your employees to succeed in their roles?
– How can you provide motivation to your employees that encourage them to want to see the company succeed and improve company culture?
Ensure to write down your goals and make them visible to your leadership team. Making sure everyone is on the same page is an important part of your success.
Growth is never by mere chance; it is the result of forces working together.

James Cash Penney, Founder of JCPenney
Update Print Marketing Materials
Review your print marketing materials and make sure all of the information on them is up-to-date. Did a phone number or address change? Did a staff member have a change of name or title change? It's essential to review all marketing materials such as business cards, letterhead, envelopes, websites, and social media pages to make sure the contact information is good to go for 2023.
Purge Your Workstation
We all dread going through our workstations. Tossing out anything you've been holding onto that isn't going to contribute to growth in 2023 may sound like a tedious task, but you'll be thankful you did it.
Having a clean, uncluttered, and organized workspace will help you stay focused on the projects that matter. Looking for additional ways to improve your workstation? Take a look at 7 Tips for Improving Workstation Ergonomics & How to stay motivated while working from home.
Know Your Business Tax Deadlines
Do you know your tax deadlines? The Hartford created a 2022 Small Business Tax deadline guide, take a look. Small Business Tax Deadlines for 2022 | The Hartford

To help with taxes, Gusto (an online HR, payroll, and benefits service), compiled a checklist of Everything Your Accountant Needs to File Your Business Tax Returns | Gusto
Gusto also has amazing blogs on Finances and Taxes such as:
What Is Bookkeeping? | How to Track Business Income and Expenses | Gusto
Does My Business Qualify for the 20% Pass-Through Deduction? | Gusto
How to Calculate Your Self-Employment Tax | Gusto
Double-Check Employee Data
Did you gain or lose any team members in 2022? Be sure you have an accurate list of all staff members. Confirm with your team that all names, contact, and tax information are up-to-date in your system.
Review and Verify Benefits Packages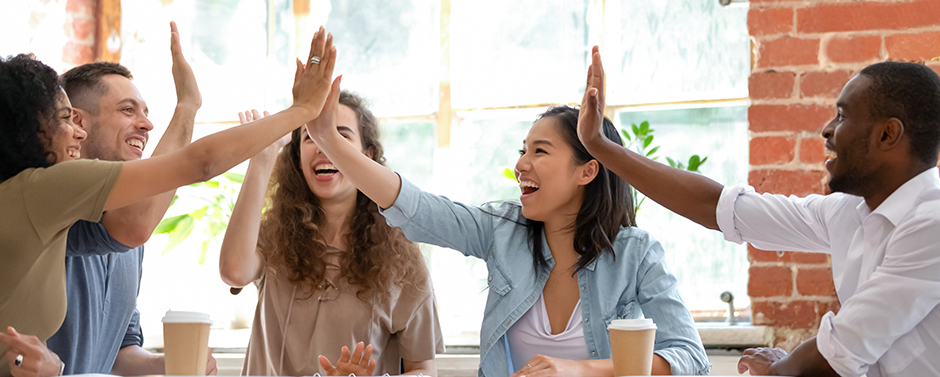 If you offer benefits to your employees, be sure to review and verify them for 2023. Below are some examples of benefits to consider, add, remove, or change.
401(k) Plan Eligibility
Healthcare Benefits
Work From Home Incentives
Sick Time
Vacation Days or Paid Time Off
Deferred compensation
Maternity Leave/ Paternity Leave
Federal Holidays
Trending benefits for 2023 include:
Pet Insurance
Flexible Work Hours
Student Loan Assistance
Meal Benefits
Four – 10-Hour Shifts
Commute Assistance
On-Site Childcare / Elderly Care
Voluntary Benefits
Mental/ Physical Health
Unlimited PTO
Fully Paid Healthcare
Parental Bonding Leave
Career Development Training
Wellness Programs/Gym Membership Reimbursement
80% of employers say that meeting the needs of employees across all life stages and diversity spectrums are in important benefits objective.

-MetLife, Employee Benefit Trends Study 2022
Companies tend to set and forget employee benefits. This year be sure to take the time to update your employees' benefits packages and make sure all policies are accurate and up-to-date.
We hope 2023 is your business's best year yet. If we can help along the way, let us know.