We've talked a bit before about the benefits of attending conferences. REALTORS® have lots of conferences to pick and choose from, so we decided to create this handy guide to help you get the most out of your conference experience (and tell you about a couple of big ones coming up this year).
Check out the following tips to make your next real estate conference a fun and worthwhile experience.
Choose Your Conference Carefully
Every conference has its own flavor. Some are all about networking, while others focus on teaching you the skills you need to be the best in your designation.
Larger conferences are a significant investment of time and money, but they provide more opportunities to network and train. Meeting agents from other areas helps you build a larger network to gather referrals from.
No matter which conference you choose, make a plan to maximize your investment and have a little fun, too.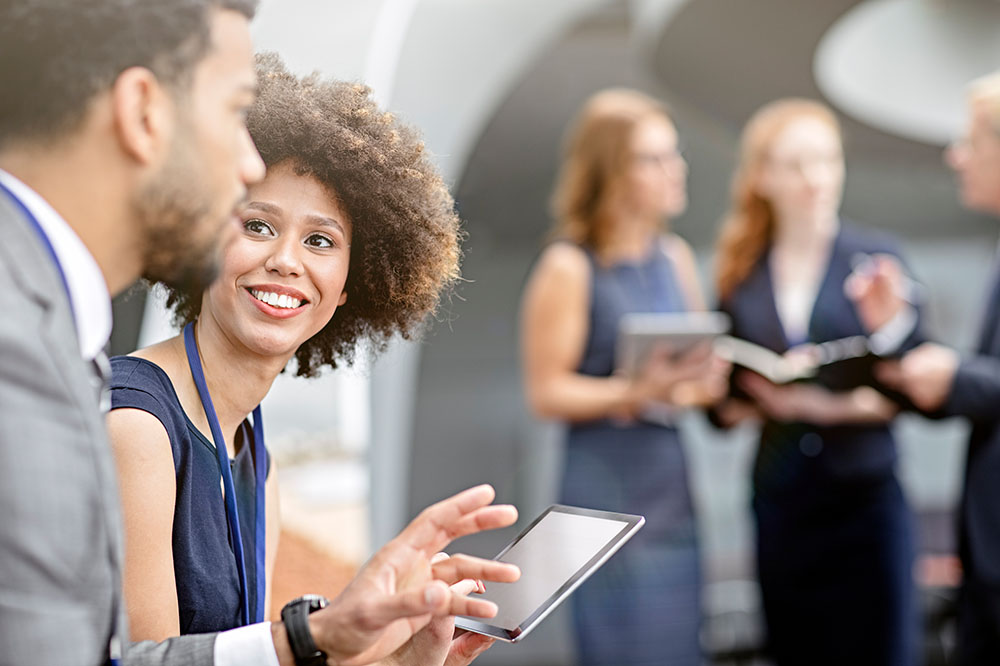 Go Beyond the Standard Business Card
Business cards are a staple of every real estate agent's marketing tools. Attendees are busy, so conversations are often shorter and end with an exchange of cards for further conversation.
To keep your card away from bottom of the stack, make your card stand out with:
Painted edges
Stamped foil
Plastic cards
Non-Standard Sizes or shapes (square, oval, or slim)
The simplest card turns heads when it's unique shaped. Since most cards are 2″x3.5″, the different size will stand out.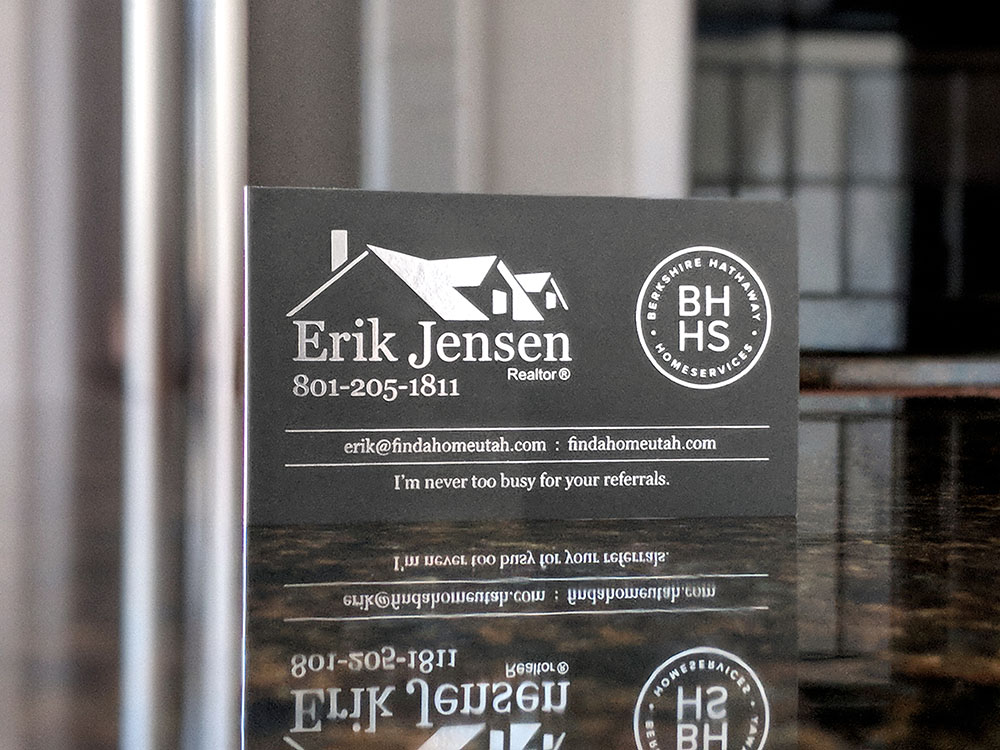 Travel Lightly
Save room in your suitcase for all the great conference swag available at the vendor shows. Conferences are jam-packed full of events from early in the morning to late in the evening. Take advantage of every minute by keeping luggage to a minimum. It saves you money, too.
Bring Something Fun to Giveaway
New colleagues expect to collect your business card when you first meet, but why not make a lasting impression and bring a little more to the party?
Trading cards aren't just for baseball players anymore. Take advantage of those professional photos you paid for and create a collectible item complete with your "stats" (number of houses bought and sold, awards, etc.)
If you prefer a more traditional approach, ask others for thoughts on your brochures and postcards. Bring plenty to give away, too!
Leave Room in Your Agenda For Last Minute Events
Having a plan is key to getting the most bang for your buck. But sometimes the best events at the conferences are the ones you don't plan for.
Sponsors often host social events that aren't on the conference agenda that provide extra networking opportunities. Or classes may be added at the last minute and new speakers announced.
The best deals are often struck at parties and informal meetings. Go with your goals in mind, but stay flexible and go with your gut. You'll be glad you did.
2018 Realtor Conferences
This year's hottest real estate conferences are happening everywhere. Here are three of the most popular:
Tom Ferry: Success Summit
August 6-9: Anaheim, CA
Real estate coaching superstar Tom Ferry shares the mindset secrets of top real estate agents to help you start or grow your business.
Inman Luxury Connect 2018
October 17-18: Beverly Hills, CA
For agents that specialize in the luxury market.
National Association of Realtors Conference and Expo
Nov 2-5: Boston, MA
Meet agents from around the country and learn more about national market trends and legislation. A great conference for networking and training.
Keller Williams Megacamp (for Keller Williams agents)
Aug 14-17: Austin, TX
Keller Williams agents looking to learn more about team building, how to use technology in your job and work/life balance will benefit from three action-packed days hosted by the KW Maps Coaching team and led by CEO Gary Keller.
If you're hungry to learn about all the big conferences, check out this in-depth guide.
Get Stocked Up for This Year's Real Estate Conferences
There's still plenty of time to create a business card that stands out. Let's work together to make your next real estate conference your best one ever.
Primoprint loves real estate agents. Contact us today and we'll help make your next printed business card a conversation starter.
---
Also published on Medium.