You have printed the perfect letterhead, invitation, or thank you notes to send out to your friends, family, colleagues, or customers. You have given attention to every detail of the items you are sending. Have you thought about how it will look when it arrives? With the amount of mail we receive each day, you want to ensure the recipient notices your mailpiece.
Here are some tips for making sure your mail piece looks polished and thoughtful when it arrives.

Do: Choose the appropriate stamp.
The Postal Service releases bespoke stamps each year, giving us various options to choose from. The standard American Flag stamp is a solid choice when uncertain about the appropriate option. Sending out Holiday Cards, we recommend choosing one of the many holiday stamps available. Are you hosting a gala or non-profit event? There are always attractive options showcasing the fine arts or social justice pioneers. We don't recommend a stamp with cartoon characters or monsters for mailings of a serious nature; these are best for fun-natured mailings!
Do: Choose the appropriate size envelope.
When you try to force an item into an envelope that is too tight, you risk bending the mail piece, tearing the envelope in transit, and having the item arrive tattered or damaged. When adding small items to an envelope that's too big, the item also risks damage from being unsecured. The appearance of a small item in an envelope is also underwhelming to the receiver and looks hastily put together. Primoprint offers a wide variety of envelope sizes to choose from, covering all your mailing needs.
Do: If you are handwriting your addresses, ensure you have legible and level handwriting.
Using a ruler to level out each line in an address properly is a handy trick to ensure your addresses look clean and professional. Unsure about your handwriting, brush up on some handwriting tips with the Lettering League. Have a large number of envelopes to send out? We recommend ordering variable addressed envelopes. The envelopes will arrive printed uniformly with each address on your mailing list, providing you with a polished appearance.
Do: Stand out with embellishments.
If you send out plain envelopes, there are many ways to embellish them and make them stand out. There are some great companies that offer customized Return Address Stamps. Want your branding to pop? Add a small sticker or roll label in the bottom left corner or use one as a seal on the back flap. Are you feeling fancy? Wax seals are popular with wedding invitations and greeting cards. Do you have too many envelopes going out to customize each one? Work with our Graphic Design Team to create a personalized envelope design unique to you or your organization.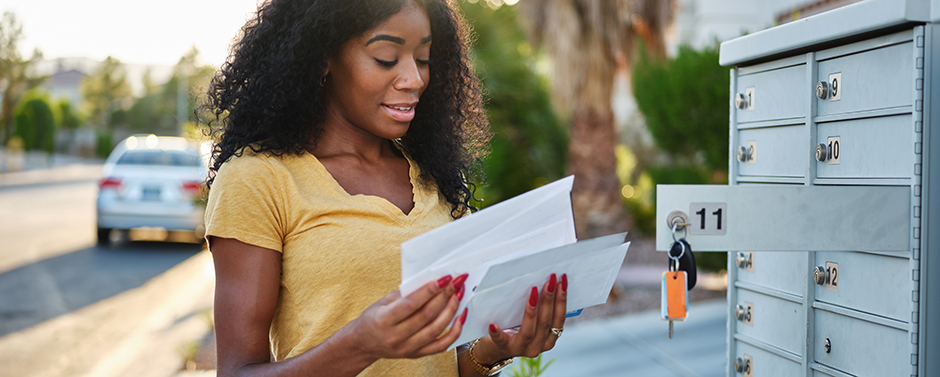 Whether you are sending a simple letter or a fancy invitation, there are numerous options available to you to ensure your mailpiece is noticed, opened, and remembered. Stand out from the crowd with simple nuances that create a noticeable impact.