This year at Primoprint, we were thrilled to announce several new products, including natural greeting cards, inline foil presentation folders, buttons, car magnets, and painted edge business cards with stamped foil, to name a few! We're looking forward to adding more exciting products and features in 2020 while continuing to provide customers with the superior service that they've come to expect.
We also doubled down on creating content to help you maximize our print services to better support your business goals. On the blog, you will find video tutorials, design tips, and inspiration for your next print project. Now that a new year is here, we're working on creating more content and updating a few of your favorites.
Below you'll find the top blogs of 2019.
What is Spot UV Printing?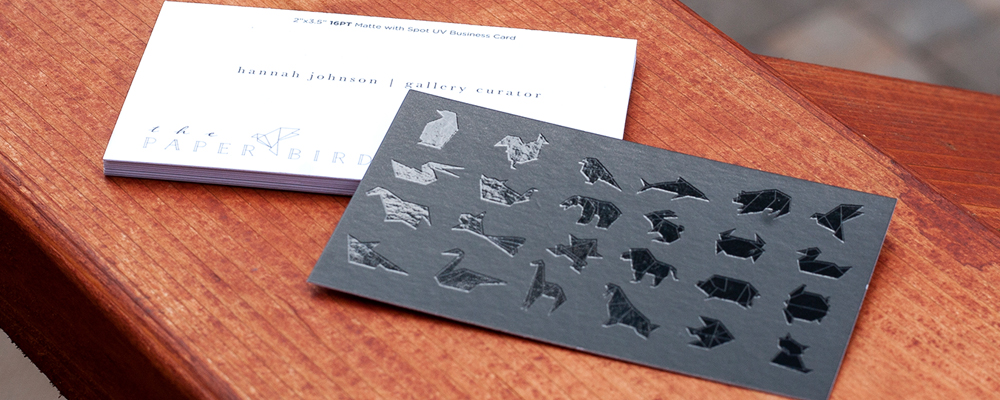 If you're looking to add creative flair to your cards without a hefty price tag, Spot UV printing is the way to go. Not only can it add sophistication by incorporating a clear varnish to make graphics pop or large blocks of color more interesting, but Spot UV can also grab the attention of those receiving your materials.
While Spot UV looks incredible, setting up artwork for it is a little different than your typical print product. That's why we created a post that defines what Spot UV printing is, as well as a video tutorial on how to setup mask files correctly.
What's the Difference: Coated vs. Uncoated Card Stock?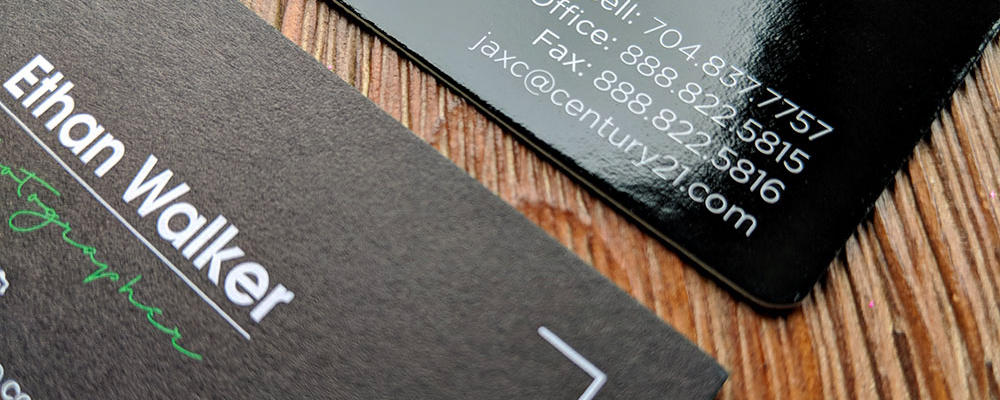 Whether you're purchasing print materials for your restaurant, yourself, or a business, one of the first decisions you're faced with is what paper you'll want for your print project; Coated or Uncoated?
Selecting the paper stock for your project can be overwhelming. To help you decide, we've created this handy guide to teach you the difference between coated and uncoated card stock.
What is CMYK Rich Black Build?

Designers often use rich black to give a project with dark tones more depth than 100% black ink. Printing a true or rich black can be tricky. We'll explain what rich black is, the recommended formula, and why this works best for your project — Whether you're experienced in design or just starting, this is a must-read for anyone looking to learn more about color.
Best Way To Enhance Your Real Estate Marketing Plan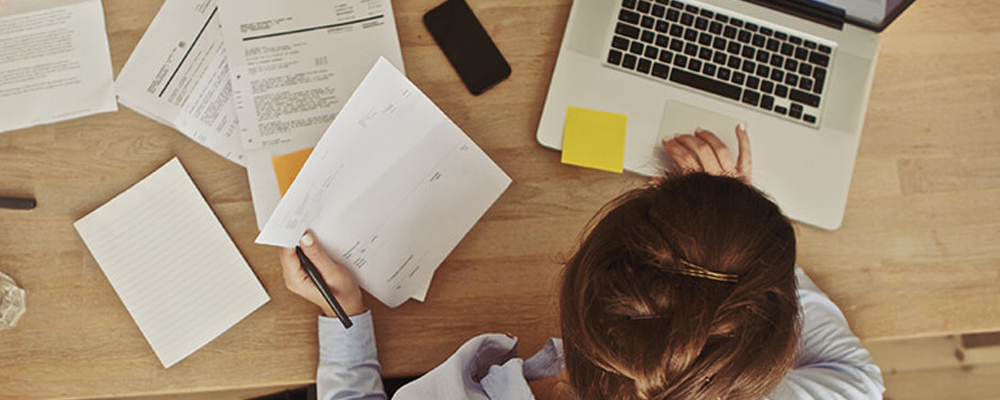 When you want to be a leading force or an expert in the real estate industry, you need a robust marketing strategy. The use of print can draw the attention of buyers, provide customer leads, which ultimately can lead to sales. It can be challenging to create a print marketing strategy. Find out which print products can help you heighten your real estate marketing plan.
28 of the Best Sites Offering Free Stock Images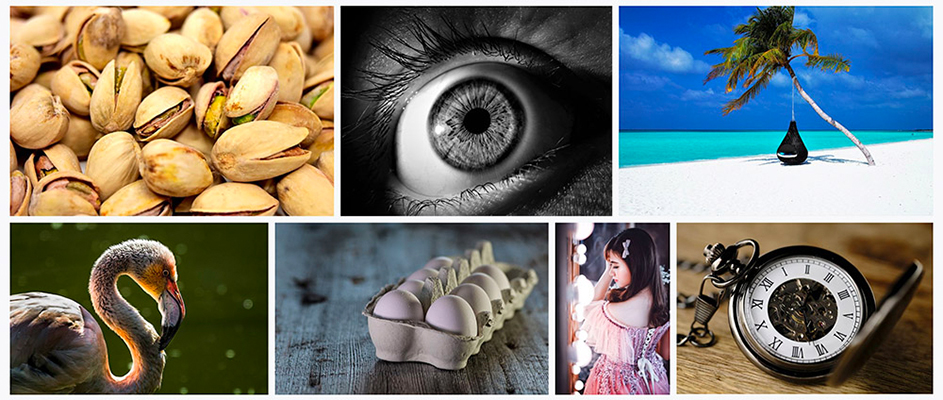 How important are images and your business? Well, 32% of marketers say visual images are the most critical form of content for their business.
There are literally thousands of images on various free stock images sites to choose from. To save you countless hours of searching for those sites, we've listed some of the top websites offering high-quality free stock images.
Business Card Headshots: Do's and Don'ts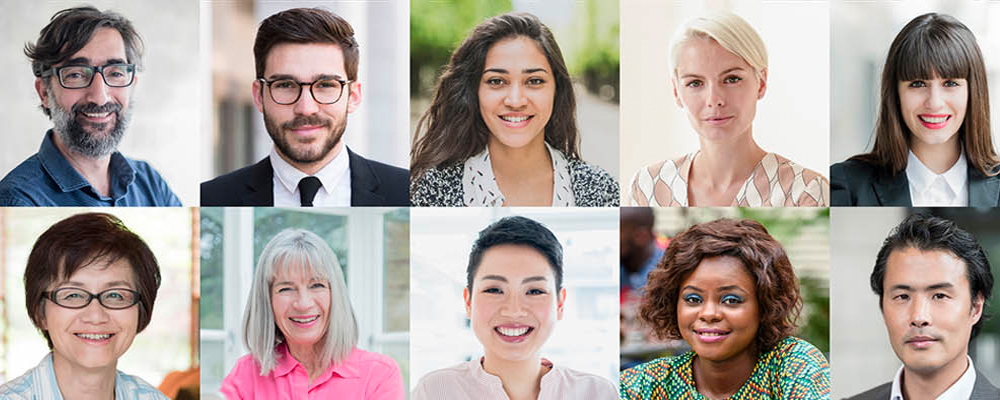 Our graphic design team often gets asked about having their photo on their business card. It's popular with specific industries, including realtors, lawyers, bankers, and more.
Brooke, our Design Team Director, provides six tips for making sure your headshot presents you in the best light for your business cards or other printed materials.
Print Your #SmallThanks Google Reviews into Posters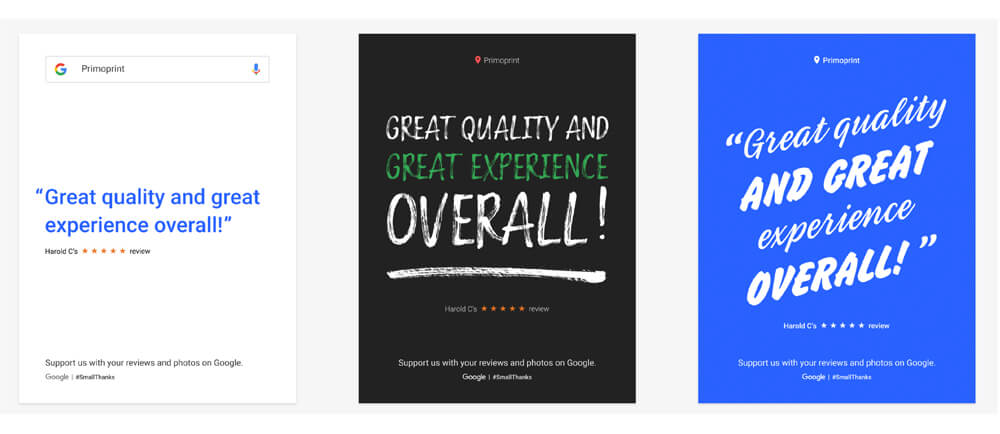 With over 80% of customers trusting online reviews as much as personal recommendations, it makes sense that Google made a way to print those reviews.
Learn more about Small Thanks with Google and how to make your high-quality custom poster from your customer reviews.
Complete List of Brochure Folding Options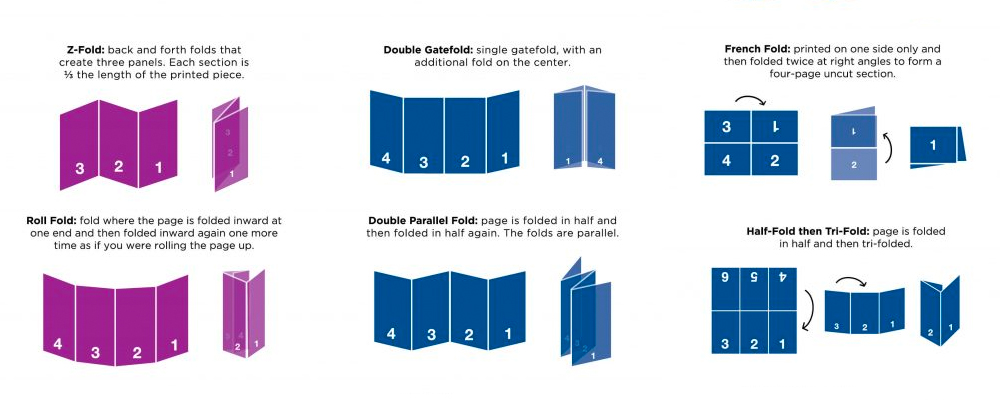 A well-designed, informative brochure acts as a silent salesperson. They are great handouts that allow your business to effectively display relevant information about products and services with high-quality images.
Determining the right brochure fold can be challenging, especially if this is your first time printing brochures. To help, we've created an image showcasing the most common folding options.
EDDM® Postcard Design Tips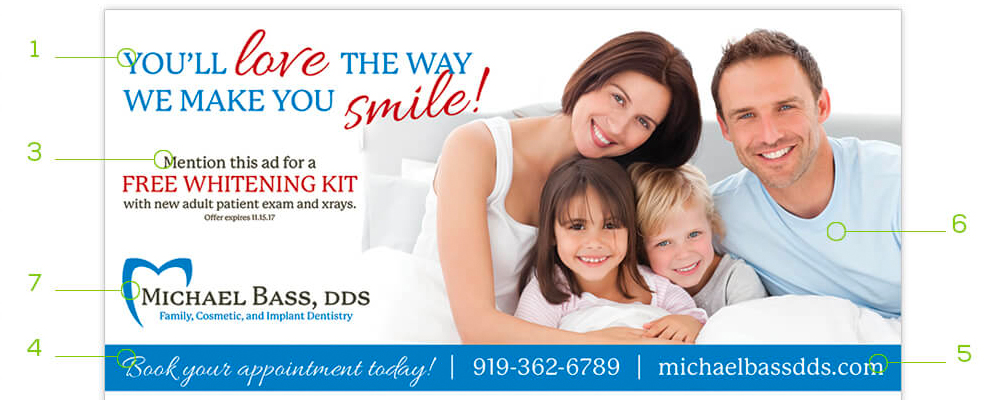 We have seen hundreds of companies build their clientele by using EDDM® Postcard. It's a great way to communicate with residents and businesses in your target area. According to a Household Study, 81% of the recipients read or scan their mail daily. With EDDM®, you can communicate with residents and businesses in your target area.
Brooke, our Design Team Director, offers some helpful design tips along with an image to ensure you send the right message and include the proper artwork.
New Gold, Silver and Holographic Raised Foil

Take your marketing materials to new heights—literally—with our new raised foil options. The 50-micron raised foil is available in gold, silver, or holographic for the following products; business cards, postcards, and greeting cards. Learn more about this eye-catching feature and how to set up your print file for Raised Foil.
Look Out for More Helpful Content
We're working hard on updating your favorite blog posts, and we have some great stuff planned for you. Keep checking in to learn more about how to use print for your business, helpful design tips, new product announcements, and more. See you soon!