At Primoprint, it's the premium and affordable products that customers know, but it's the fantastic people that make us, well, us!
Over the next few months, we'll be highlighting our very own, so you can get to know us a little better. For January, it's Jenny!
Learn more about her role at Primo and some fun facts to go along with it.
Fun Facts
Pets: Linus Buddy! He's a Schnauzer mix.
Favorite Food: Chips & Tomatillo Salsa!!
Favorite Travel Destination: Anywhere. I love road trips and flying to new places.
Favorite Primoprint Product: I love the Pearl Metallic finish because it shimmers, like we all should.
What do you enjoy doing outside of work?
I love reading, working out, journaling, being outside and mostly, making people laugh.
We hear you do stand up comedy?
I do! My passion in life is making people laugh, so I love sharing life stories with people so they can forget about their lives and be present with me for that short amount of time. My first comedy show was 60 mins, and I sold tickets to raise money for the Ronald McDonald House. We raised $5,000.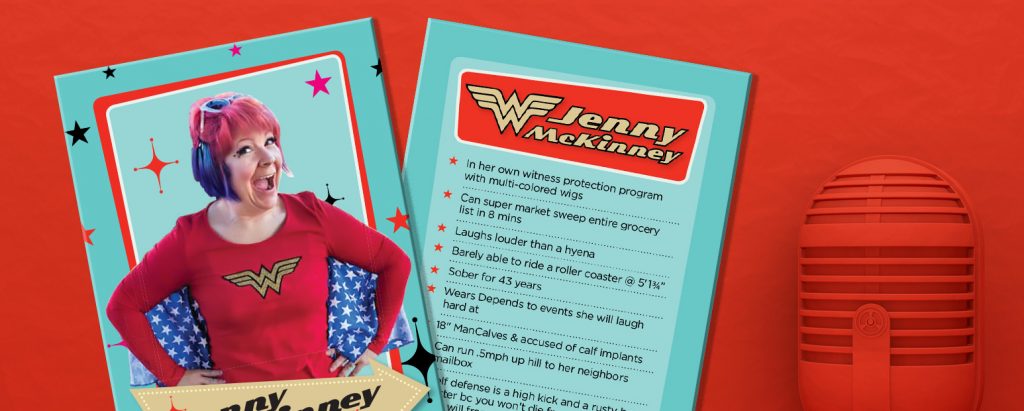 What is your primary role at Primoprint?
I'm a Customer Service Representative. If you call, email or chat, I'm there and love to help!
What do you like about working at Primoprint?
There are a lot of amazing perks at this job, and I'm grateful.
What advice do you have for Primoprint customers?
We're in this together! If we can help call, email, or chat. I love to work with you!
---
Make sure you take a look at the previous Employee Spotlights and learn more about the wonderful employees that make up the Primo team!