Promoting your business with postcards is one of the most economical ways to build brand awareness, increase traffic to your physical or digital storefront, and boost sales.
Postcards are very versatile, and you can use them in a variety of ways to grow your brand. We've listed ten effective uses to help inspire your next print marketing campaign.
Retail Box and Bag Stuffers
Including a physical branded postcard in your product shipments or checkout bags, is a great way to encourage return business.
The postcards will serve as a reminder of your business, and for online storefronts can leave your client with a tangible, lasting impression of your company.
Promotional Handouts
Handing out postcards is one of the most cost-effective ways for brands to reach their target audience. You can raise brand awareness, advertise promotions, upcoming events, sales, and more by handing them out in high traffic areas that your ideal customers frequently shop or interact with others.
Our 4" x 6" glossy UV coated postcards start at just $34 for a quantity of 500. That's 500 opportunities to put your brand in front of potential clients.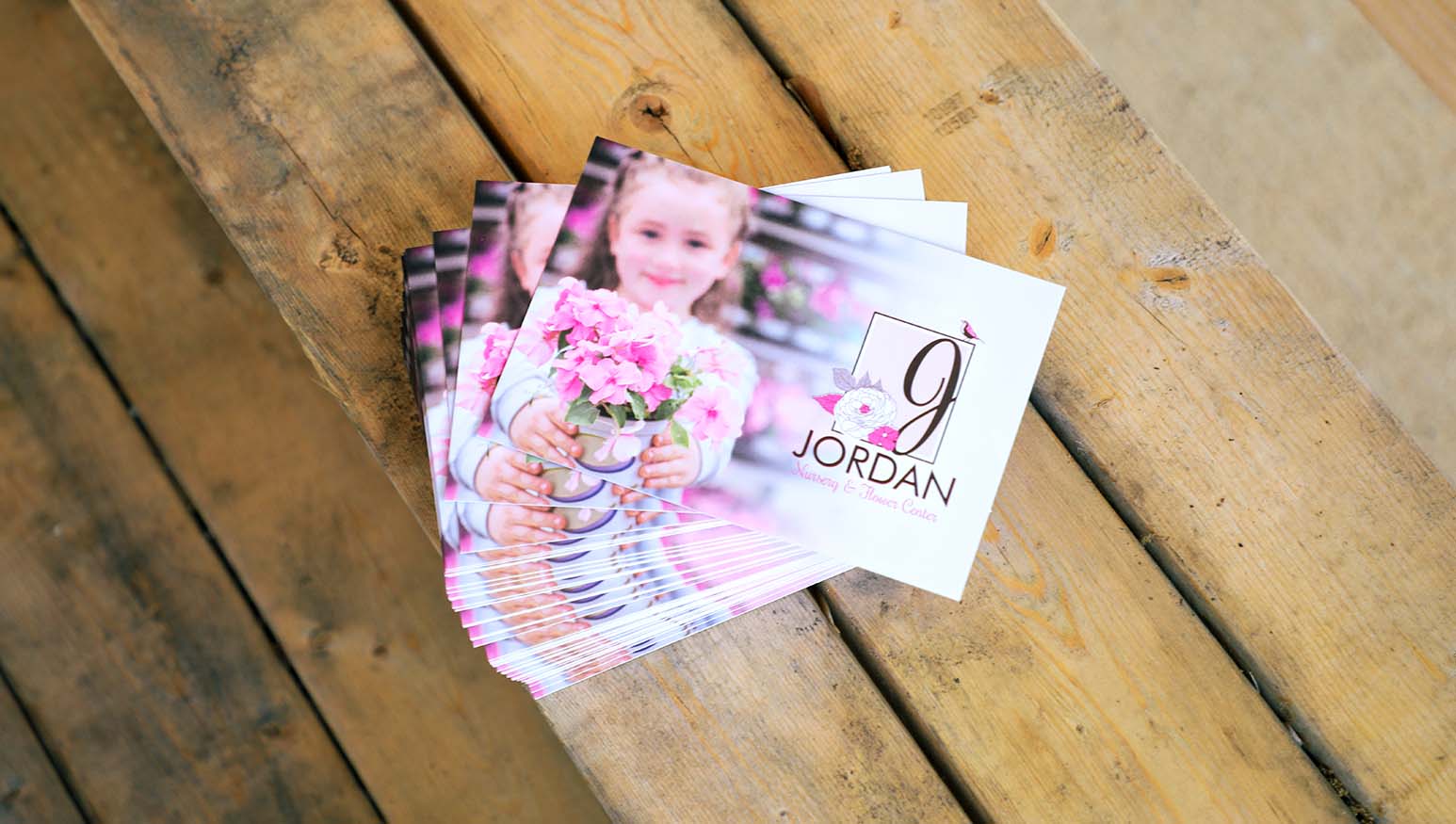 Coupon Cards
Keep new clients coming back with coupon cards. Service-based businesses like salons, restaurants, spas, and hotels can utilize postcards by handing them to clients during their initial visit with a promotion discounting their next visit.
Appointment Reminder Cards
Lower no-show rates by sending your clients postcards reminding them of upcoming appointment dates and times.
Your clients likely have busy lives and sending reminder cards can help increase the odds of them making it to their appointment and decrease the inconvenience and cost of rescheduling.
Leave-Behinds
Leave-behinds help build and strengthen new business relationships. They are meant to leave a lasting impression after your meeting with a potential client.
They have the power to help influence the final decision-making process and serve as a physical reminder of who you are and what you do.
Menus
Postcard printing is great for displaying daily food and drink specials. Quickly change them out as needed to advertise happy hour deals, new menu items, and upcoming events.
Does your restaurant or bar offer trivia or a weekly pint night? Advertise these type of promotions on postcards for visitors to take with them as they leave. By doing so, this can help gain repeat business and increase event attendance.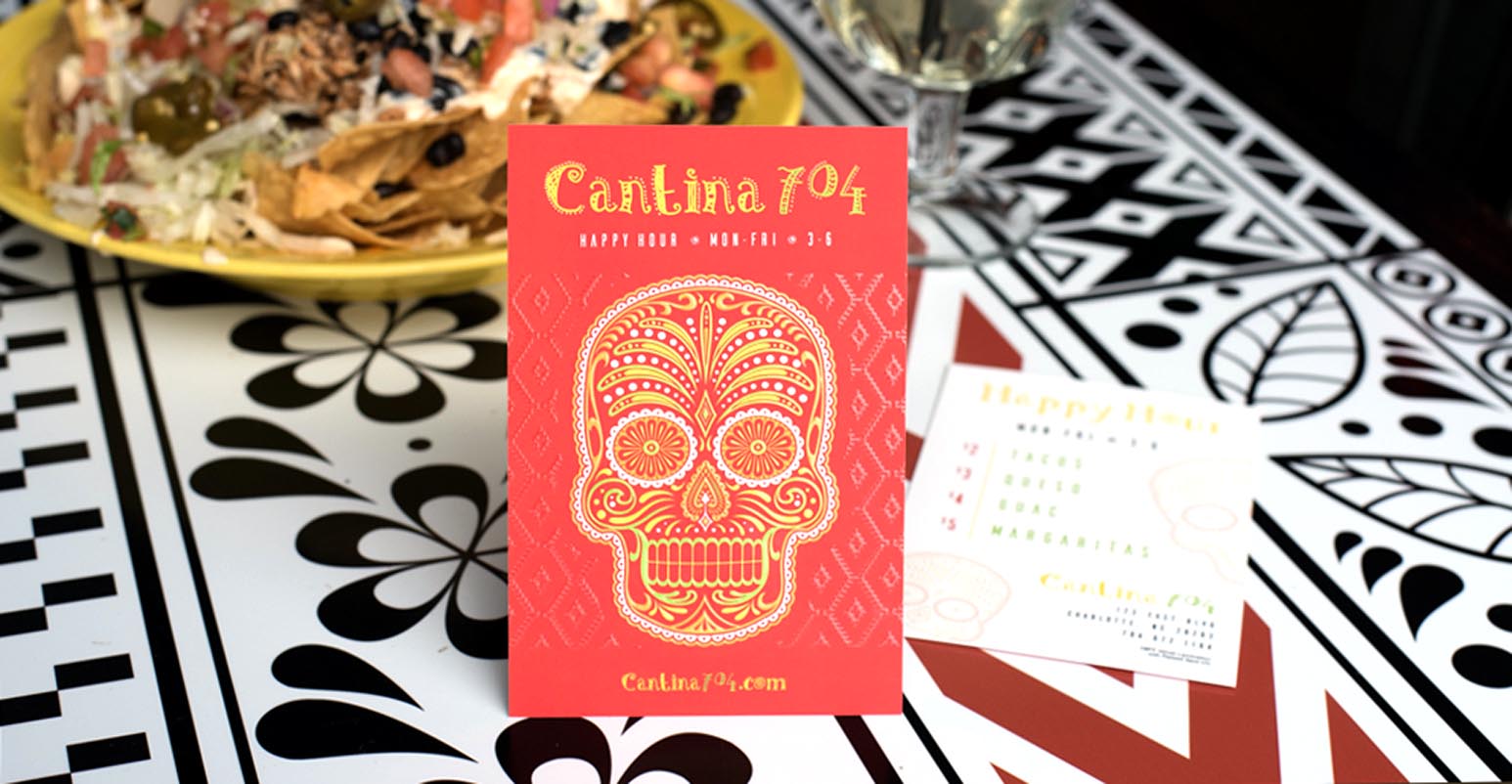 Restaurant Check Holders
Using a branded postcard and paper clip instead of a bulky check holder has become a new trend in higher-end casual restaurants.
Restaurants like Hello Sailor and Beasley's Chicken + Honey both utilize them as check holders. By doing so, the check holder is branded, unique, memorable, and can act as a tangible keepsake from the dining experience.
Thank You Postcards
How many times have you received a thank you postcard from a business or nonprofit you've helped (or been involved with)? It's a great feeling to obtain one. By sending them out, it's an excellent opportunity to tell someone how much you value them. Whether they contributed, donated time or money to your business or cause, it shows how much you genuinely appreciate them.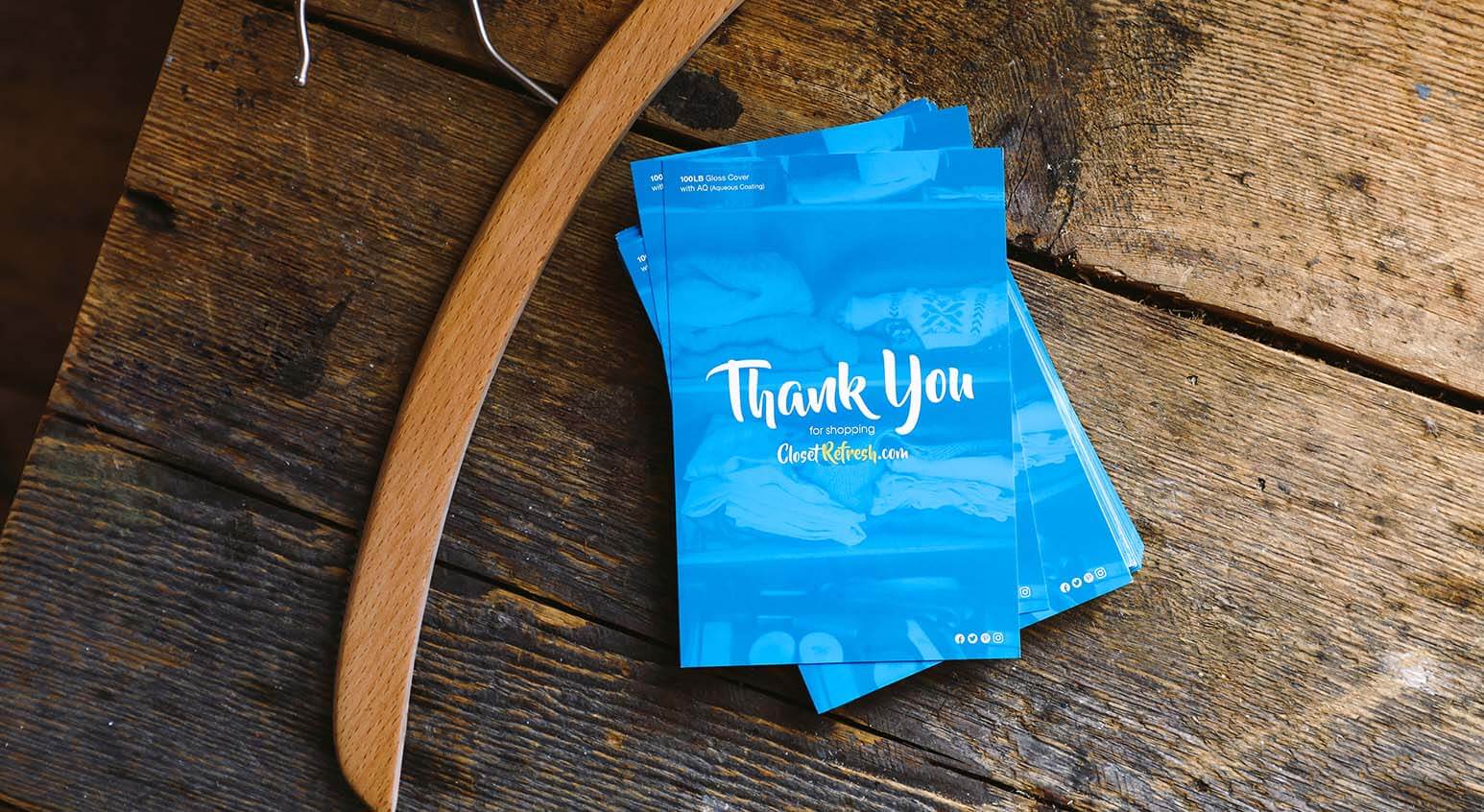 This small gesture can go a long way with customers. If a customer feels appreciated, they might be more likely to give you repeat business and spread the word about your business and services.
Direct Mail
Our Direct Mail service is a powerful tool for reaching past, current, and new clients.
Select the postcard product and size you would like to send out and supply us with a mailing list of the persons and businesses you want to reach. This targeted marketing approach is excellent for reaching individuals of a particular demographic.
Every Door Direct Mail®
EDDM® is a simple, cost-effective mail solution that enables you to geographically target neighborhoods that can potentially include the ideal customers for your business.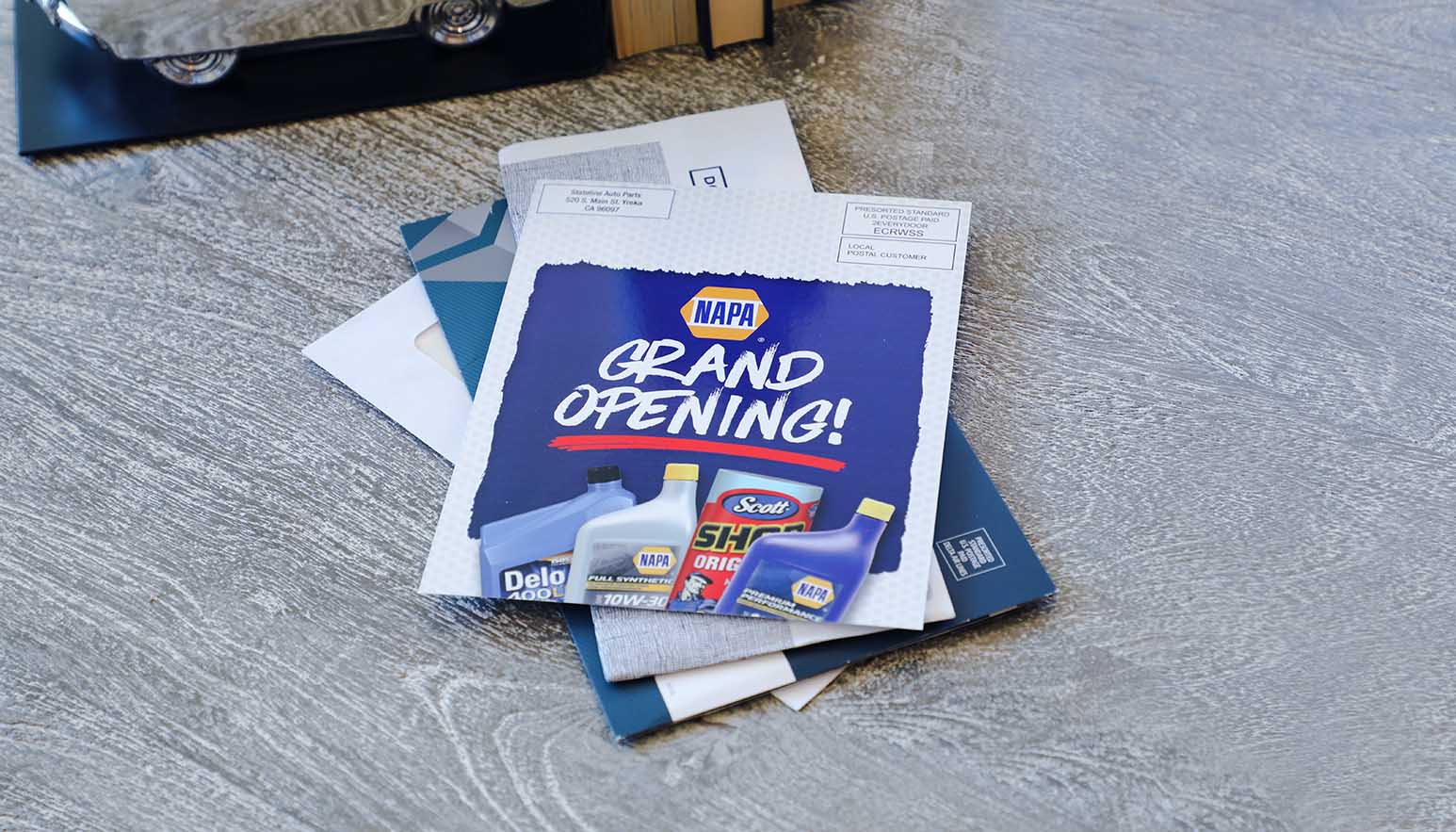 Download our Free EDDM® Success Guide
You can create custom eye-catching advertisements on premium, oversized postcards and choose the mailing routes you would like for your campaign to be delivered to. Learn how to get started here.