A well-designed, informative brochure or pamphlet acts as a silent salesperson. Your potential client will use it as a roadmap to help them decide whether or not to move forward with your business or services.
Tell Your Brand's Story
Brochures are tools to tell your brand's story. They are essential for showcasing products, services, and pricing. They are perfect for creating organized proposals, reports, manuals, and menus.
Distribute your business brochure in various ways: handed out personally, by direct mail, or being placed in brochure racks in high traffic areas.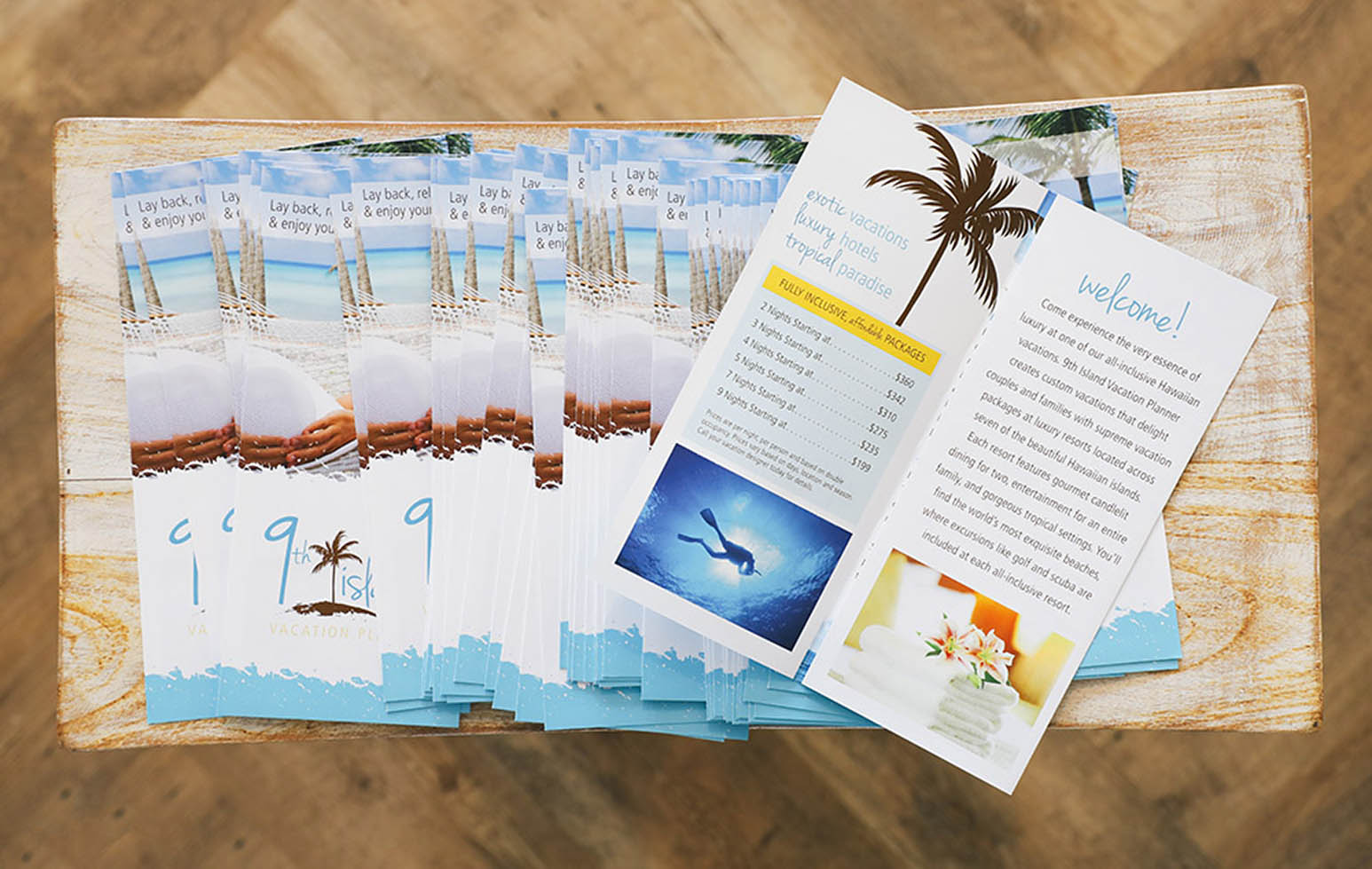 Brochure Folding Options
We offer a large variety of stock, folding, and size options along with direct mailing services.
10 Folding Options
Perforation available on Tri-Folds and Half-Folds
Panels help organize and highlight your content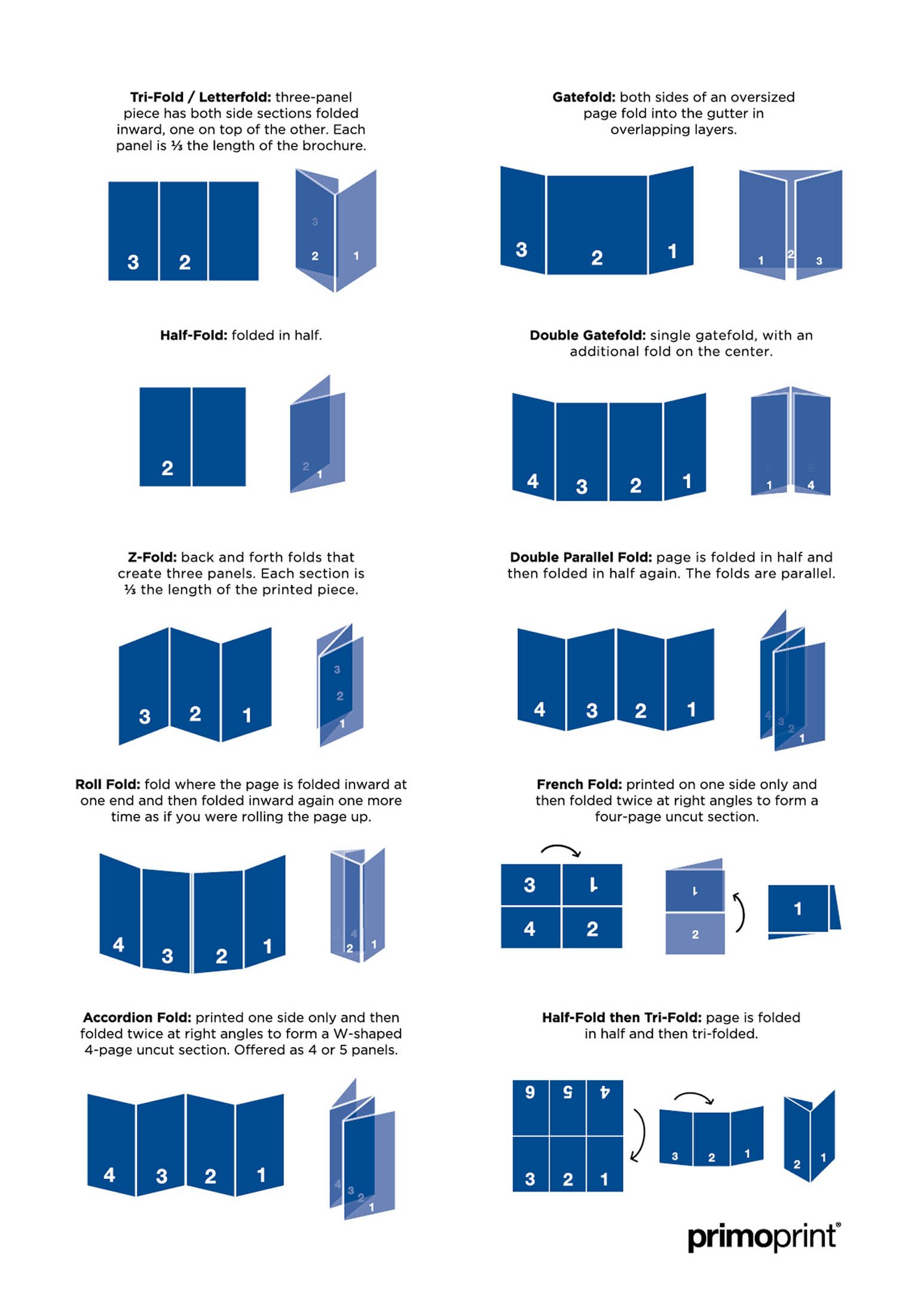 Tangible Takeaways
Brochures have the power to make your brand more memorable and your services easier to understand.
After a potential client receives your brochure, they are likely to hold on it to take a closer look later. Having the tangible reminder of your business and services will increase the likelihood of that lead becoming a new customer.
Printing Options
Our most popular brochure printing options are Tri-Fold, Gatefold, and Accordion Fold.
We recommend being modest with ink coverage and saturation. Darker colors may have light cracking occur during the folding process. All of our brochures are shipped pre-folded for your convenience.
Standard production time is 2 – 4 business days for the majority of all of our print options.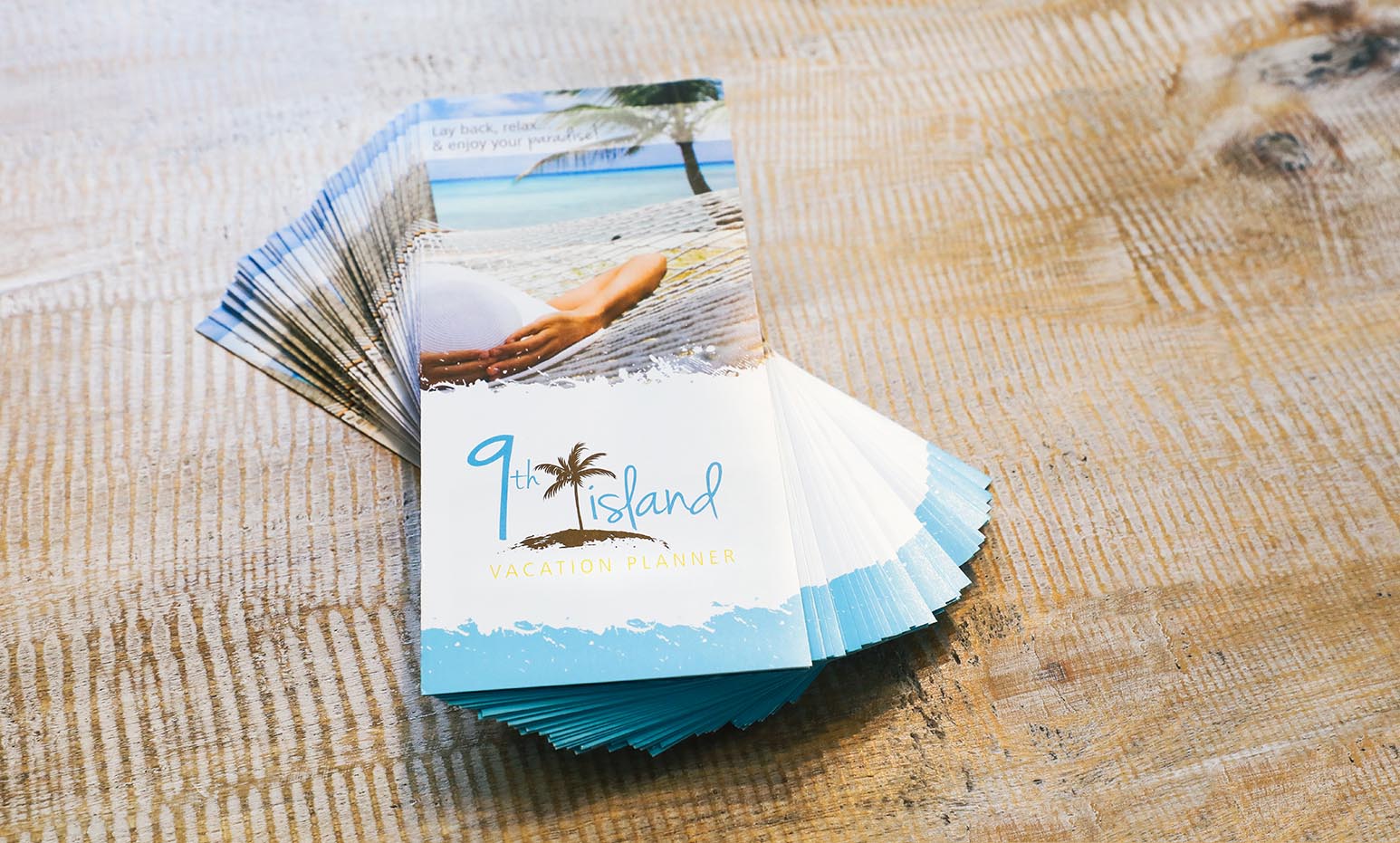 Brochure Design Services
Want assistance with designing your brochures? Our US-based, in-house design team is here to help!
Creating your print files? We have layout templates available for all of our standard sizes and folding options.