You may be a self-motivated realtor that is looking to grow their real estate company, but the truth is, your brokerage may not always be able to bring you the leads you need. You have to be willing to head out of the office in search of new potential clients.
Although this can be intimidating at first, having the right tips will make things easier for you.
The primary principle in real estate is assisting people. If you have just started, it will not be long before you discover that this is an industry that requires you to sleep, breathe, and eat real estate. Brand new agents may find this career to be a bit time-consuming, but this should not be a deterrence.
A time will come when you can schedule time away from work, but during the initial days, you will find your passion for this industry tested on a constant basis.
The following are essential networking and lead generation tips for realtors who are starting out:
Spread the Word
Getting into real estate is by itself a big deal. You need to inform people about your career move and be ready to commit to this move. The people you know will probably already know a person or two who may be looking to relocate.
Studies show that more than 70% of millennial homebuyers who are happy with their realtors will not hesitate to hire them a second time or refer them to friends and family members.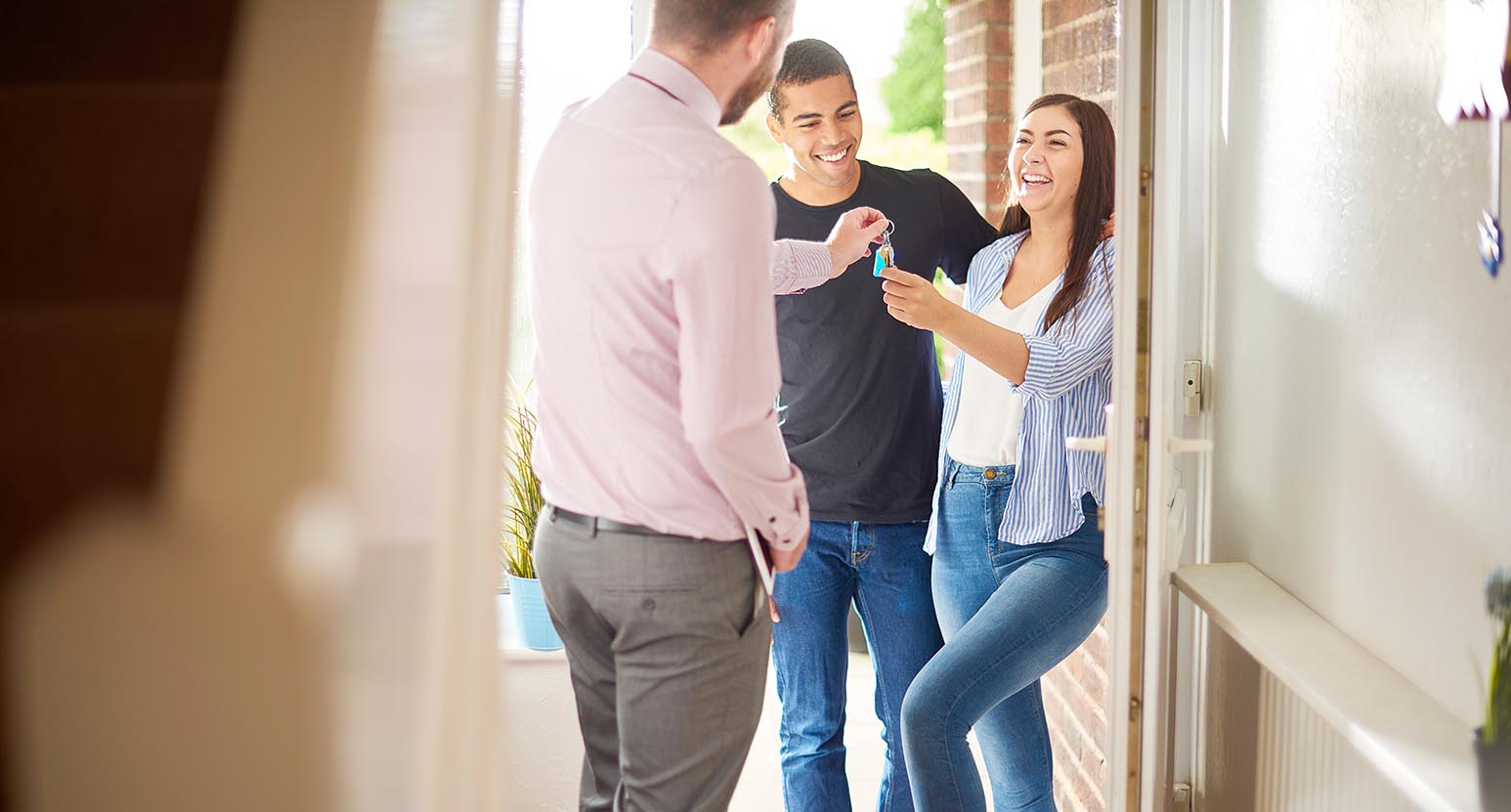 Listen to Those Who Have Been in the Industry for Longer
Given that you just got started, take this time to listen to people in your office, and observe how they interact with clients. However, do not copy what they are doing, but instead, opt to come up with your unique style. It is, however, essential to observe how other professionals are doing in the industry.
Come Up with a Unique Elevator Pitch
The elevator pitch is a strong pitch used by real estate professionals to spark interest. A good realtor elevator pitch can significantly simplify the networking process, as it can be used to generate interest in properties and projects. It should be short, but it must pack the right punches. When creating a good pitch, you should consider these guidelines:
State your goal
What it is that you do, and the reason why you like it
What can you offer?
Try and ensure that they remain engaged
Regularly practice on people who can provide you with an honest opinion
Start Networking
You will need to start networking in a manner that will generate leads. In real estate, the best way to network is to start engaging with your local community.  When you are looking for ways to generate leads, you must understand that it may take a while before you can develop a good understanding of your community.
One of the most powerful networking practices is to provide immediate value to a new connection. This means the moment you identify a way to help someone, take action. – Lewis Howes @LewisHowes
We suggest creating an opportunity to engage with everyone from prominent local business leaders to the person you may be making small talk with within the line at your grocery store.
As word gets out that you are available to help someone find their dream home or amazing office space for their business, it becomes easier to generate viable leads. People will remember talking with you or have been referred to you by someone you engaged with while out in your community.
People are looking for you to make their dream a reality, and with each deal, you close, this builds your referral base. You should also make sure that you are networking with professionals like doctors, attorneys, developers, financial advisors, contractors, and accountants.
These are professionals whose clients trust what they tell them. You now need to make sure that the professionals believe in you so you can grow your client base.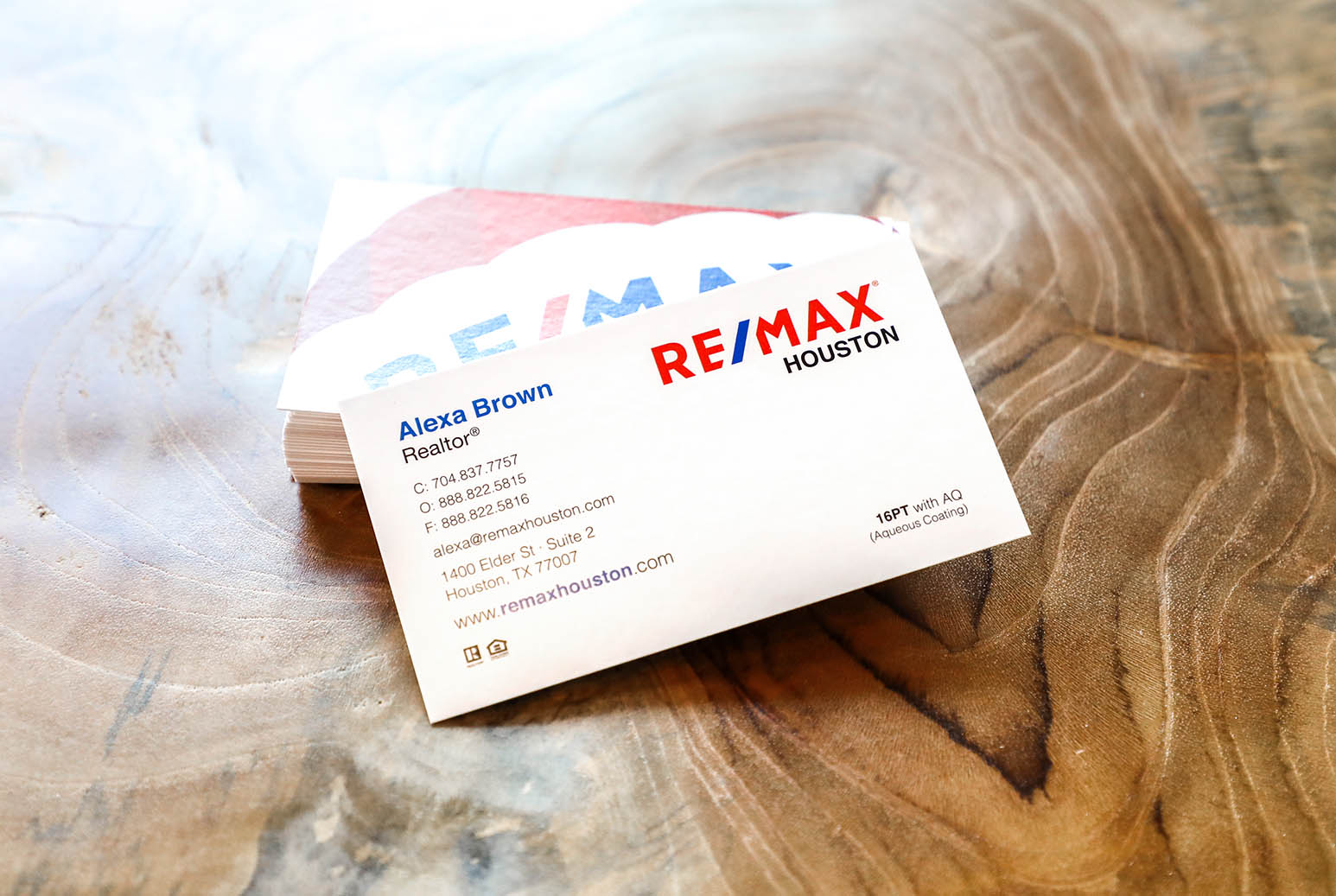 Whenever you attend a networking event, make sure that you capture, and remember as much unique information about each professional as you possibly can. Learn about attendees' interests outside of the workplace, and any recent vital events that they may have had, e.g., promotions at the workplace, graduations, or family-related events.
When you make a genuine connection, the follow-up tends to be authentic, and it creates the grounds for a real, and powerful referral relationship. You should also be mindful to always keep your business cards with you, this is a useful tool in guaranteeing someone will both remember you and also be able to reach out when they are ready to buy.
Free Real Estate Business Card Templates
Which Communities Require Your Services?
Try to think of any unique opportunities that you may know. Think about market demographics that you may be able to provide with a better, or superior value. The purpose of networking is to create a client community comprising of people who can trust you enough to call you when they want to execute a real estate transaction.
Show clients, you take pride in your work, and you are dedicated to helping them achieve their real estate goals.
It is important to remember all the people that you have connected within your local community. Keep detailed notes about each contact which can help you reconnect with them again in the future.
Start Sending Out Mailers
If you are looking to increase a presence in your community, using a variety of mailers is a great option. Choose from EDDM® (Every Door Direct Mail®), brochures, premium postcards, and others print products to advertise listings, share awards won, recent sales data for a particular neighborhood, client testimonials, and other details that can help set yourself apart from competitors.
With EDDM®, you can easily target specific neighborhoods by zip code (s) or by USPS® mailing routes. With mailings, homeowners are likely to hold onto them until they're ready to sell or purchase a home. Be persistent when sending out these mailers, and ensure that all the mailers being sent out are of superior quality.
Additionally, when designing, make sure you include your headshot, phone number, address, and a link to your blog or website.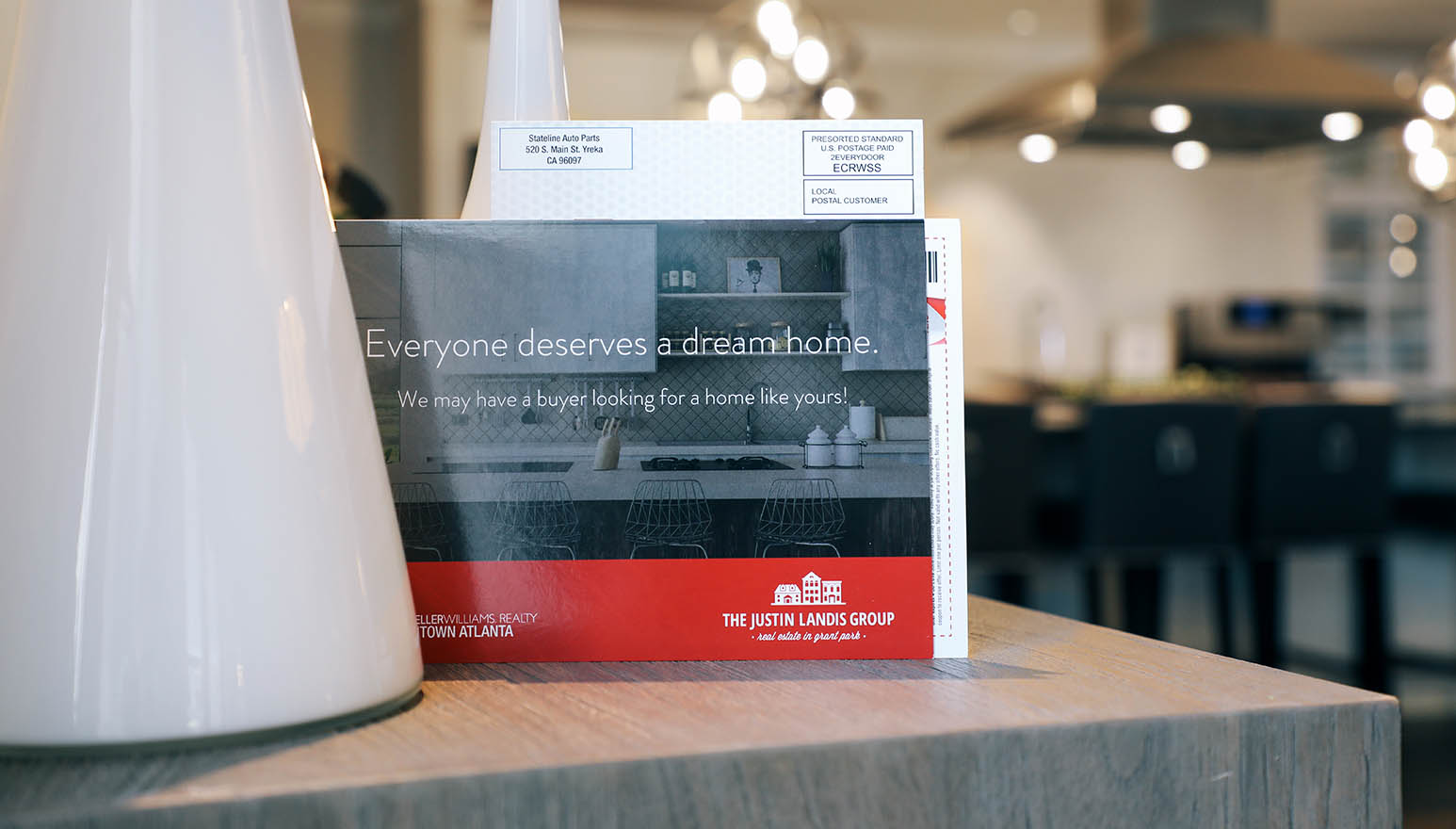 Why Consider Primoprint for All Your Real Estate Printing Needs?
We specialize in print, design, and technology. We also offer outstanding customer service to all our US-based realtor clients. Our clients continue to grow as we currently print for Allen Tate, Keller Williams, Berkshire Hathaway, ReMax, and more.
As an online printing company, we have one goal which is to provide all our clients with the best print buying experience possible. As a result, we have strived to make the ordering process as simple as possible.
We have also improved our print production workflow to ensure that clients get their orders in a timely fashion. Our team has modern tools to help them produce materials that will meet client standards.
Currently, we have nine production facilities spread across the United States and one facility located in Canada. We can print all your realtor materials, e.g., business cards, Every Door Direct Mail® postcards, yard signs, and more for your real estate business very quickly.