In today's competitive business landscape, customers have more choices than ever, and businesses are always looking for innovative ways to stand out.
They make great conversation starters at networking events and business functions. Advances in technology make it easier than ever for small businesses like plumbers, law firms, and medical practices to purchase plastic cards without going over budget.
Before you decide on which plastic card is best for you and your business, take a look at our video highlighting the difference between our Frosted and Clear business cards.
Why Choose Plastic Business Cards?
Every business can benefit from the durability and uniqueness of plastic business cards. There are many reasons why they are so popular:
Durability: They will not tear.
Uniqueness: A marketing piece potential clients will not forget.
Thickness: Our cards are 20PT thick, while the average card is 16PT.
They are excellent marketing materials that most customers will hang onto for future use. Similar to standard business cards, you can use plastic cards are reward Cards, VIP Cards, Push Cards, and so much more. They are durable and allow your design to pop!
We offer three different options for all your plastic card printing needs:
White Plastic Cards
Our white plastic cards (also known as opaque plastic business cards) are slightly thinner than a standard 30mil credit card. Opaque printing is available on both sides of this stock.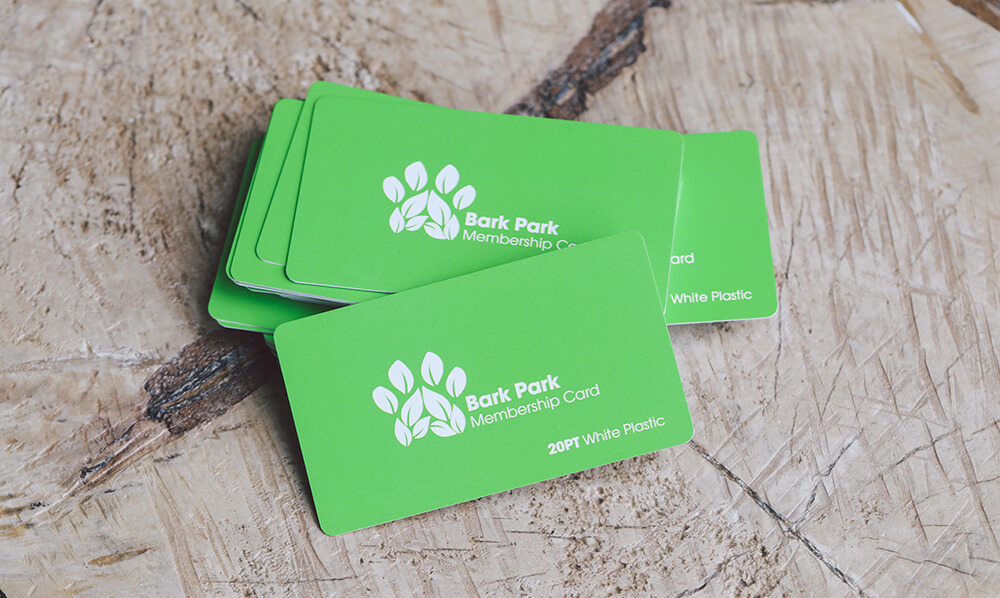 Clear Plastic Cards
Clear cards (also called transparent plastic business cards) are a marketing piece that wows. Customers who often receive these cards are often impressed and intrigued by them being transparent. Now, they are completely transparent allowing you to see through them completely. With transparent plastic cards, your logo, company name, and contact details will be front and center.
These unique cards will turn heads and keep people talking about you and your business. Oh, they will more likely keep your card too!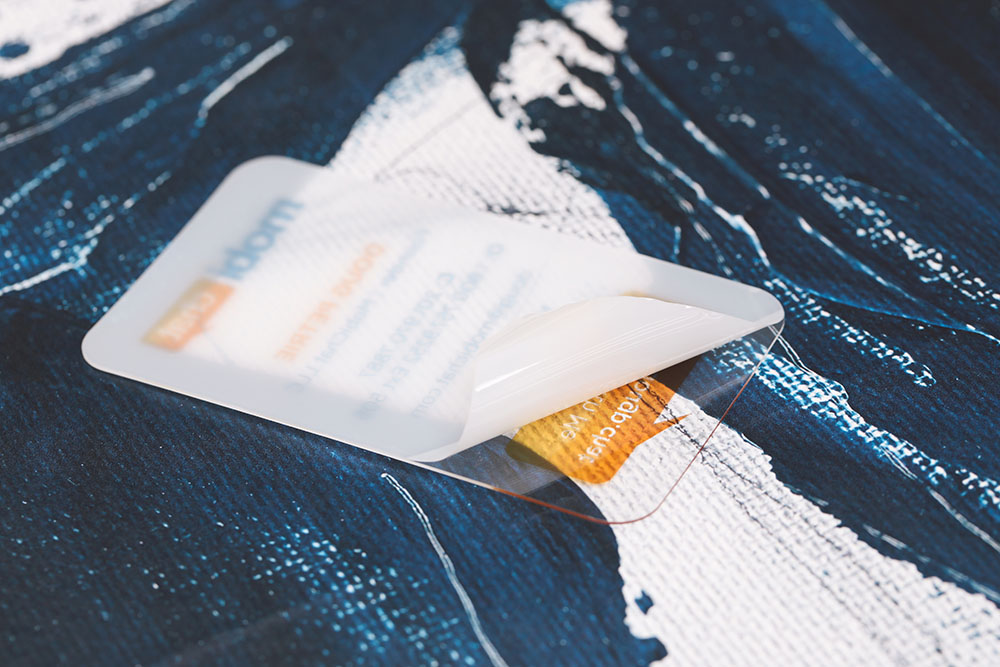 Our clear plastic business cards come with a protective film cover to protect the ink from scratches during shipment. This film will need to be removed to reveal transparency. Printing is available on the front only, and the ink will appear transparent. When you're ready to hand them out, just make sure to remove the clear protective film. Take a look at our protective film video.
Frosted Plastic Cards
Frosted plastic cards are our most popular card option. They are a crowd favorite because they offer a semi-transparent look while keeping ink semi-transparent as well. Printing is available on the front only.

Rounded Corners
All of our standard plastic business card options come with your choice of ¼" or ⅛" rounded corners. We also have a standard oval card option available.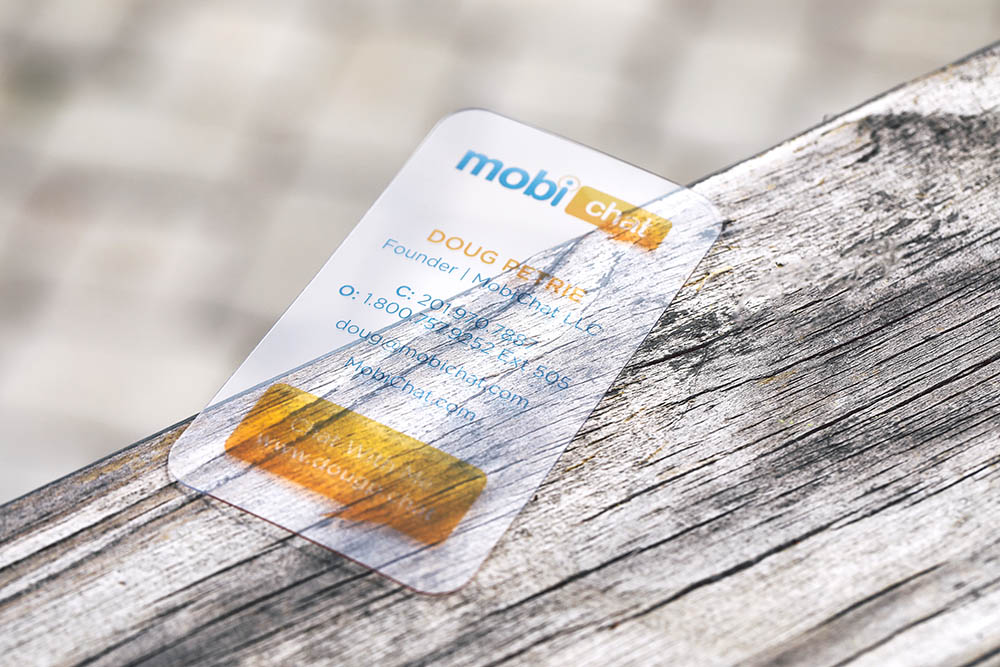 Custom Printing Available
Custom dimensions up to 12" x 18" can be printed by request on our plastic products. Rounded Corners are available for sizes up to 4.25" x 6". Plastic business cards with standard square corners can also be requested via custom order.
Design Service Available
Whether you're designing one for the first time or have questions about a new project, we'll be happy to help you with all your printing needs. Contact us today to find out more.