Ladies and gentlemen, start your engines! Since Primoprint HQ is in the heart of NASCAR country, we're thrilled to offer Hero Cards!
What Are Hero Cards?
Hero cards, also called driver cards or autograph cards, are oversized postcards that promote racing drivers, teams, and their sponsors. These brightly colored marketing pieces pack a powerful punch because of their size and attractive graphics. Popular sizes include 6" x 8", 8" x 10", and 8.5" x 11". Hero cards are available on 100LB gloss cover with Aqueous Coating, Glossy UV, or Matte coating.
Autograph cards may include the following info:
Driver and car photos
Race stats
Fun facts about the driver
Sponsor information
You'll often see drivers sign hero cards and handing them out at Meet & Greets, VIP tents, and other live events. They're a staple of the racing industry, for any series and level (NASCAR, Whelen, Late Model, World of Outlaws, Go-Karts, US Legends, and more) and are fun for fans of any age to collect and showcase.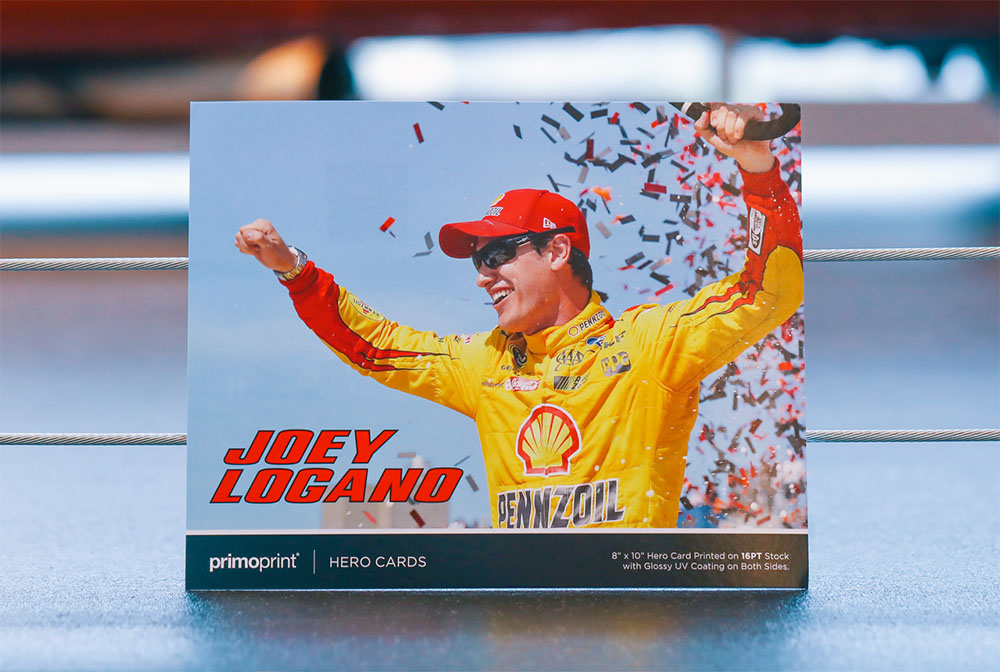 Why Print Custom Hero Cards?
Since fans often want to know everything about their favorite driver, autograph cards provide a way to share that information. Die-hard fans often display these collectible items in their homes or put them in binders.
All drivers can use custom hero cards as a way to advertise for their sponsors. It's a win-win for both driver and sponsor, creating a way for fans to become familiar with a driver's sponsors and a method for sponsors to gather a fan following because of the driver.
Other Race Marketing Materials
While hero cards are the cornerstone of racing team marketing, Primoprint is also available to help with all print marketing materials for your racing team.
Business Cards
Don't worry, we've got you covered (yay!) with business cards for everyone on your racing team. Choose from a variety of card options and features to stand out!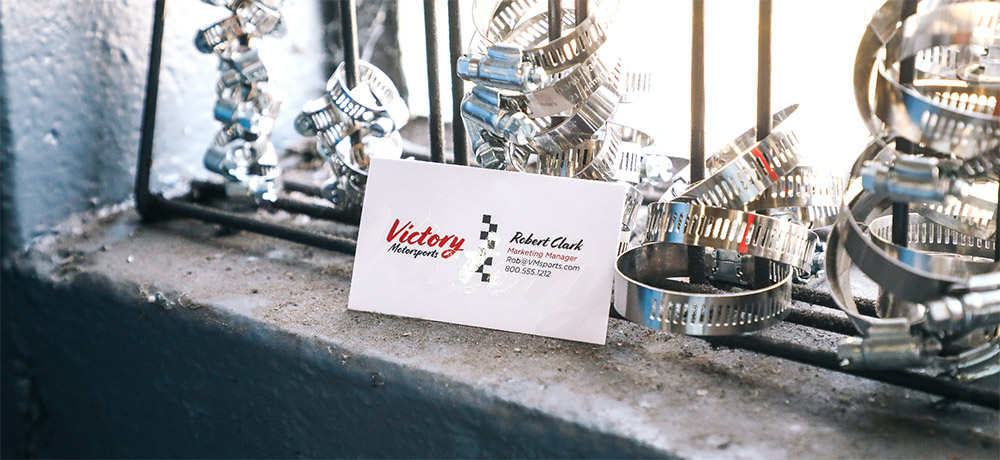 Trading Cards
Trading cards are another excellent print product for drivers. Even though they're smaller than hero cards, trading cards are easy to have on hand, easy to hand out, and fans love them. Create a set, allowing your fans to add to their card collection. Select from various card stock and features to make them one-of-a-kind!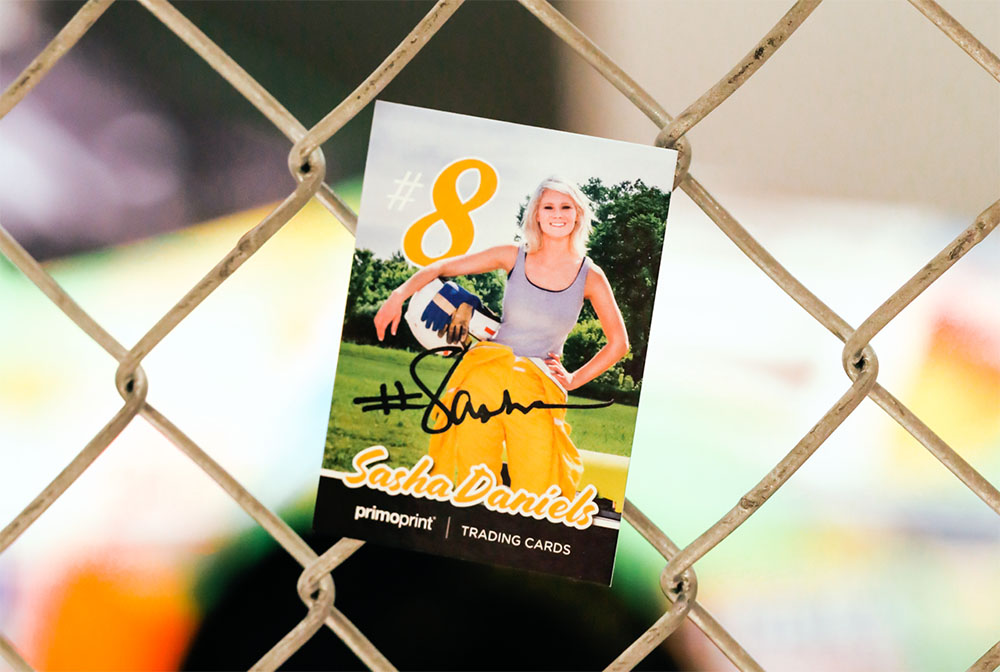 Now that racing is more mainstream than ever, stickers make a great way to spread brand awareness for race teams. They look good on bumpers and coolers, too.
Get Your Hero Card Sample Pack
Are you a team owner looking to purchase hero cards for your driver or are you a sponsor wanting to print hero cards for your driver? We can help! Take a moment and complete our online form to receive your free sample packet. That way, you can see and feel the products for yourself and decide which is best for your driver and organization.

Our free sample pack that includes hero cards, trading cards, business cards, and stickers.