Before you know it, the holidays are going to be here. The weather is starting to cool off, the leaves are changing colors, and it will be a time for joy, celebration, and, most importantly, those wonderful holiday gifts.
It's also time to consider how to ramp up your holiday marketing strategy for your business. Are you getting ready for the holidays?
Online spending in the U.S. increased by 13.1% with a total of $142.5 billion spent. – Adobe Holiday Insight
Working on your holiday marketing strategy is especially crucial for local businesses that will be competing under unusual market conditions, such as the impact of Covid-19 that are driving more consumers to shop online.
According to thinkwithgoogle.com, half of U.S. shoppers say the Covid-19 pandemic will affect how they will shop for the holidays this year. If that indicates how things will play out in 2020, then your company has no time to waste.
The following are a few tips and ideas to help your business position itself in front of eager holiday shoppers and generate meaningful results during this holiday season.
Get Your Website Ready
If more consumers are shopping online for the holidays, you'll want to make sure that your website is correctly set up for SEO to receive organic traffic. This way, your site will appear when customers and potential customers search for your products or services.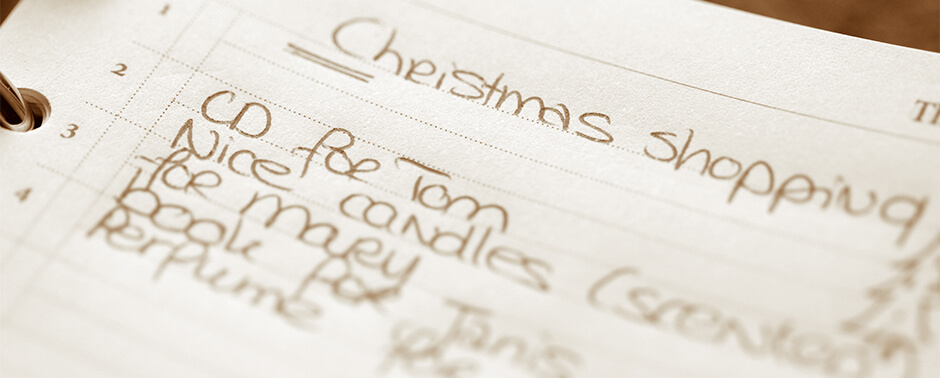 You are also going to want to make sure that your website is selling products that are in high demand for the holiday season. Make sure that those product pages are designed to encourage leads being converted to sales effectively.
There are plenty of tools available to help determine your site's performance, including Google's PageSpeed Insight Tool.
Take a look at your inventory; this can help determine the products on hand that are in high demand for the upcoming holiday season. Make sure that those product pages are designed to encourage leads being converted to sales effectively.
Often, with the preparations for the holidays, some businesses create specific product landing pages. This way, if they decide to incorporate an ad campaign, they can direct customers to that newly created product page.
81% of consumers expect to be swayed by holiday promotions. – Deloitte Holiday Survey
Resource: How Brand Photography Can Grow Your Business
If possible, to make shopping on your website more attractive, consider offering free shipping for orders over a certain dollar amount. Or, include a unique holiday coupon code that can cover the cost of shipping. Consumers will undoubtedly appreciate the gesture if not expect it.
Tip: Having and implementing proper photography techniques, lighting, and equipment can play a pivotal role in how well your products look while customers are shopping online. Here are a few tips to make your product images stand out!
Taking out the Guesswork for Consumers
With over 20% of business sales, the holiday season is one of the most lucrative and most bustling times of the year for many businesses. Whether you have an email list or engage customers through a designed email mail marketing campaign, the goal is to make everything more accessible for the consumer. Keeping customers up-to-date will help them recognize that your business is ready to help with all their holiday purchasing needs.
One way to help customers recognize your business as their "go-to destination" for all their holiday shopping needs is to provide them with a holiday gift guide or checklist. It can be a carefully crafted product list, hottest and newest trends, and business recommendations.
Remember that some have a difficult time or often struggle to decide what to buy for family and friends during the holidays. Your business can play a meaningful role in taking the guesswork out of the equation for puzzled consumers. They will be thankful and appreciative!
Research the Competition
When it comes to increasing the holiday sales volume, marketers recommended spending time researching the competition. Take a look at their websites, social media posts as this may help determine if there is a trend or holiday marketing ideas and strategies.
It is crucial to ensure that your company can offer customers similar products and services at a lower holiday price. Plus, see if there is a way to try and sweeten the deal by adding incentives for in-demand holiday products and services. Whether it's offering a one-time free shipping code or special discounts, or holiday promotions, they can be helpful.
Remember, pretty much every consumer will be looking for a deal that will best work for them. Consumers are all different, so it's best to see what competitors are doing and what's currently working.
Ramp Up Customer Service
The one thing most businesses tend to overlook is the value of excellent customer service during the holidays. Consumers are attracted to companies that provide them with a superb customer service experience.
Plus, it is always a good idea for your customer service representatives to ask if they can help provide product recommendations and thoughtful gift ideas from a pre-generated list of numerous options.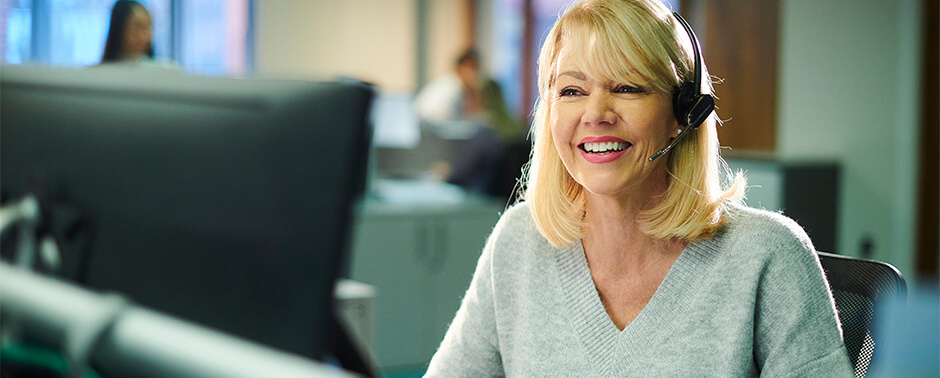 As long as the customer is engaged with a friendly representative making helpful purchasing recommendations for gift options, this may increase the customer's potential to shop your store during the holidays and beyond. Having a happy customer can also increase word-of-mouth marketing.
Brands with superior customer experience bring in 5.7 times more revenue than competitors that lag in customer experience.
Customer service is critical as customers are 5x more likely to purchase again and 4x likely to refer friends or family members to the company.
Reach New Customers with EDDM®
The majority of small businesses are always looking for new and creative ways to gain new customers and entice current customers. Implementing a cost-effective and straightforward approach can be done by adding Every Door Direct Mail® into your holiday marketing campaign to reach new customers.
79% of shoppers are willing to buy from a new retailer over the holidays. – Deloitte Holiday Survey
EDDM® is an affordable and effective way to keep your business in front of current customers or new customers while planning their holiday shopping strategy. Whether your business is brick and mortar or only online, this postcard marketing strategy can help.
With Every Door Direct Mail®, your business can reach customers by USPS® mailing routes or by zip code(s) with the help of our easy-to-use EDDM® mapping tool. With your oversized postcards, you can highlight holiday specials, feature new products and services, or even include a coupon code to entice them to shop your business.
If you're new to EDDM®, please take a look at our marketing checklist and download our Free 15-page Success Guide.
Increase Social Media Awareness
When it comes to social media, it's similar to creating any form of marketing strategy. It's crucial to understand your goals and objectives. Whether you want to increase sales, generate brand awareness, promote a special, or engage your audience, setting goals can play a pivotal role.
Once you have a strategy and goal, everything else will fall in place including the best times to post. Post often and see which images get engagement and make sure you use the appropriate hashtags.
Below are a few suggestions to work on during the holidays.
Change the cover images to represent the holidays.
Create a holiday-themed content to increase awareness
Generate a posting schedule
Keep an eye on the analytics
Whether your business is small or large, the holiday season is the busiest time of the year. With new businesses and products, the competition will always play an important role. With the help from above, you'll be ready to tackle this holiday season!