We're shining a spotlight on five business-savvy women, in celebration of Women's History Month. We've had the privilege of interviewing female professionals from various industries including the nonprofit sector, graphic design, real estate, and business owners. These hard-working women are intelligent, inspiring, and proof that you can achieve any goal with dedication and determination.
We had the opportunity to sit down with Amy Jacobs, Executive Director of SHARE Charlotte to get to know more about her journey and the SHARE Charlotte organization.
Who is SHARE Charlotte, and What Does the Organization Do?
At SHARE Charlotte, we believe that doing GOOD and investing in our community should be fun, easy and something everyone should do, and anyone can do.
That's why in December 2012, our founder Kelly Brooks launched sharecharlotte.org with 87 nonprofit partners, offering simple ways for neighbors to support them and give back to the community.
Today SHARE Charlotte is a one-stop-shop to connect with over 400 local nonprofits offering thousands of ways to give back. We also offer valuable business resources to help strengthen these nonprofit businesses.
Kelly is now taking the SHARE Charlotte model nationwide through her company which powers our technology – Share Good Software. We were so excited to announce our first sister city, SHARE Omaha which launched in January!
Have four minutes? Watch our "About Us" video!
How Has Your Role at SHARE Charlotte Evolved?
I spent 15 years in corporate banking as a project manager, and then in 2015, I left banking intending to take an adult "gap year" to figure out what I wanted to do next – knowing that I eventually wanted to get into the nonprofit world.
I started volunteering and met Kelly Brooks through the Women's Impact Fund. She happened to need a volunteer project manager for #GivingTuesdayCLT, and I came on board full-time in 2016. I was promoted to Executive Director of SHARE Charlotte in January 2018.
What Has Been the Biggest Challenge in Your Career?
Taking that leap of faith, from a secure role with a corporate salary to move into a world I knew little about. Thanks to my husband's support and a lot of courage I was able to take the leap into this incredibly socially rewarding career.
Who Has Been Your Greatest Mentor?
I had many champions at Bank of America, who encouraged me to learn by taking new and more challenging as often as I could.
During my transition to the nonprofit sector, Kelly trusted me to help her as she built this nonprofit start-up business.
What's the Best Advice You Ever Took?
Don't sweat the small stuff. Working in the nonprofit sector can be stressful, but when you are working for social good, things just seem to work out. At least they have so far!
What Advice Do You Have For Young People Starting Out in the Nonprofit Sector?
Do your research. If you want to start a nonprofit, first see if there is an existing organization that aligns with your idea and consider pitching your idea as a program to grow their mission. If your concept is revolutionary of course go for it, otherwise it can be beneficial to have an existing organization to learn from and grow with because starting and running a nonprofit is hard work!
If you decide a nonprofit career is for you, have the right expectations – it's a very rewarding space, but like any job worth doing, it can also be challenging and frustrating work that is hard to "turn off".
What's Next for SHARE Charlotte?
Increased community awareness of this incredible resource we offer, and expansion of the resources we offer our nonprofit partners.
How Can the Public and Other Businesses Help out SHARE Charlotte?
Visit sharecharlotte.org to connect with Charlotte's nonprofit community, and tell your family, friends, and colleagues about it! If you are a local business and want to align your brand in a big way with local social good, let us make it fun and easy for you to do so – contact us today!
Connect with Local Charlotte Nonprofits
Easily find and fund GOOD. SHARE's Find Nonprofits page takes the guesswork out of finding the perfect nonprofit to align your business with or contribute to.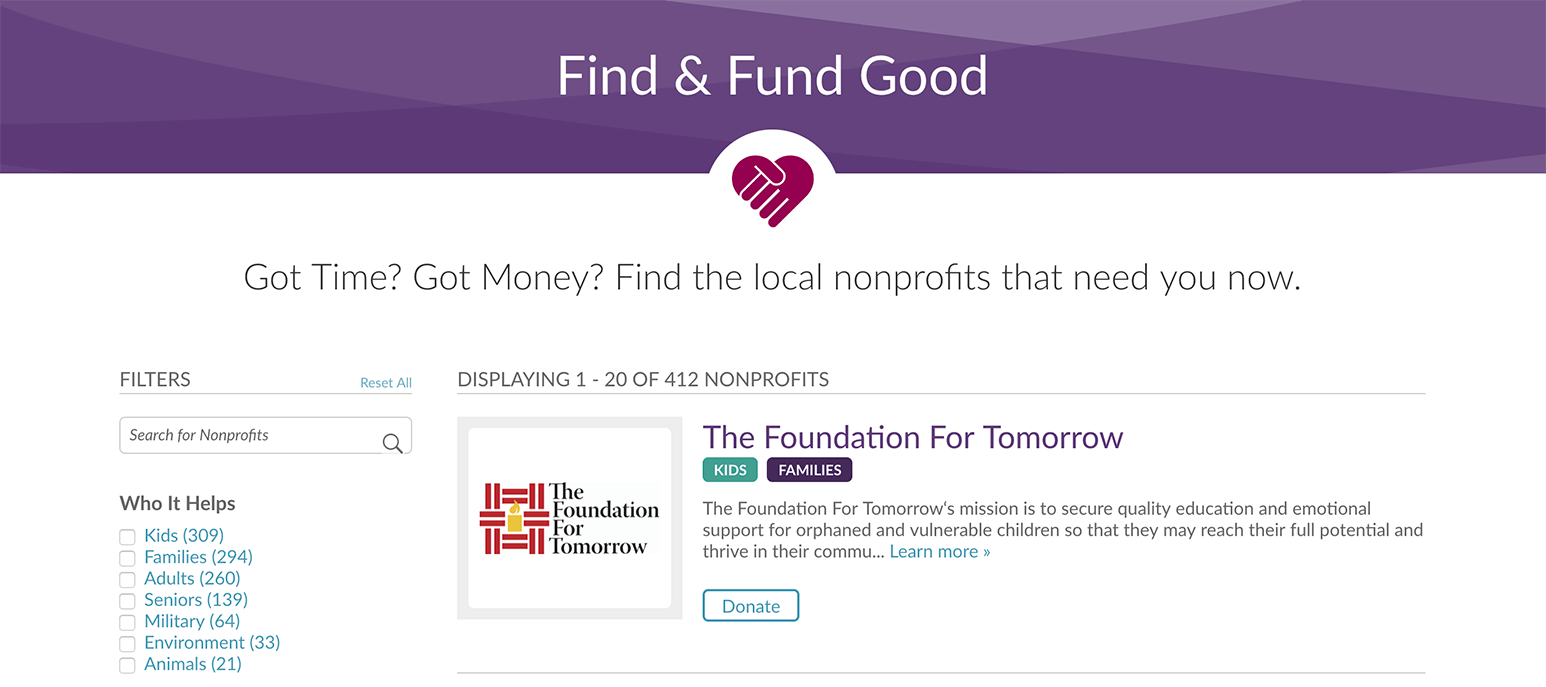 SHARE Charlotte makes it easy to connect with local nonprofits. If you have always wanted to give back to the community but haven't really known where to start, check out their Volunteer page.
They currently have over 300 opportunities for you to choose from. From storytelling to serving meals to getting your sports team involved, if you're looking for an opportunity to volunteer, this website is the perfect place to start.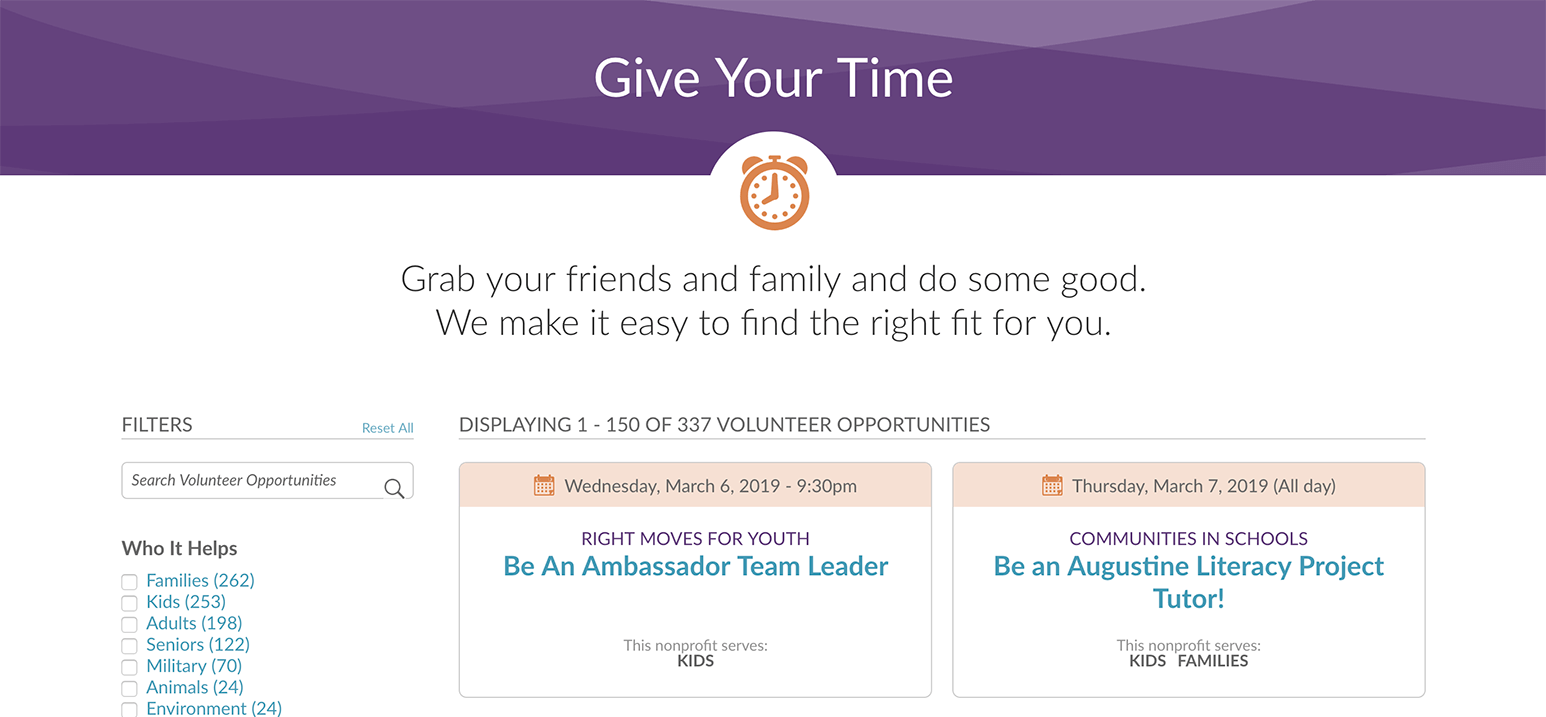 A unique and easy way to give back is to purchase the items nonprofits need to run their programs and businesses. These items are shipped directly to the nonprofits, and you will know exactly where your money is going. SHARE Charlotte calls this way to "shop for GOOD" Give Shop ®. Learn more here.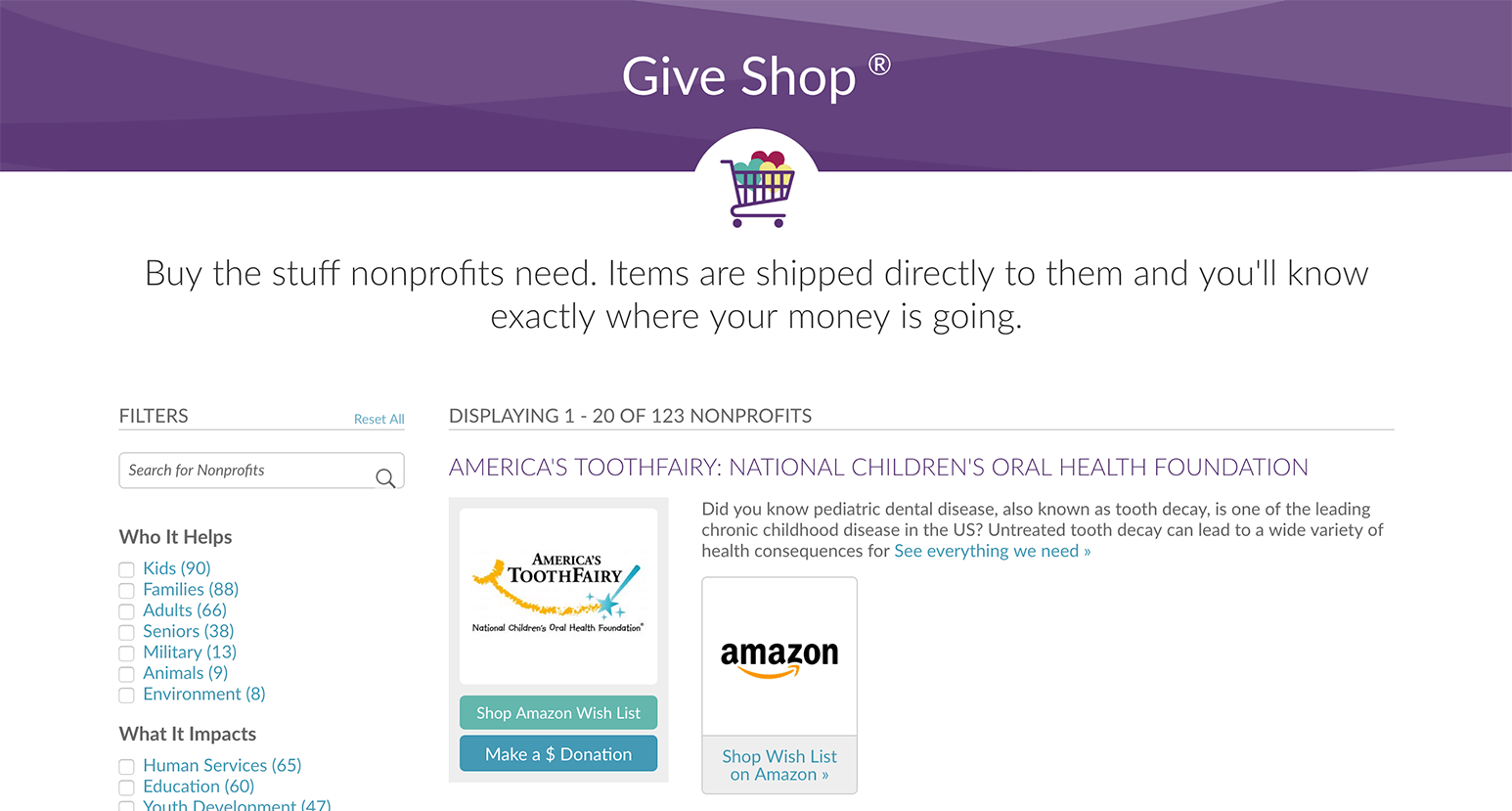 Amy took a chance, and it worked out. If you're contemplating a career change too, our advice is to do your research and go for it. Follow your heart, have courage, determination, and a strong support system and chances are you'll succeed.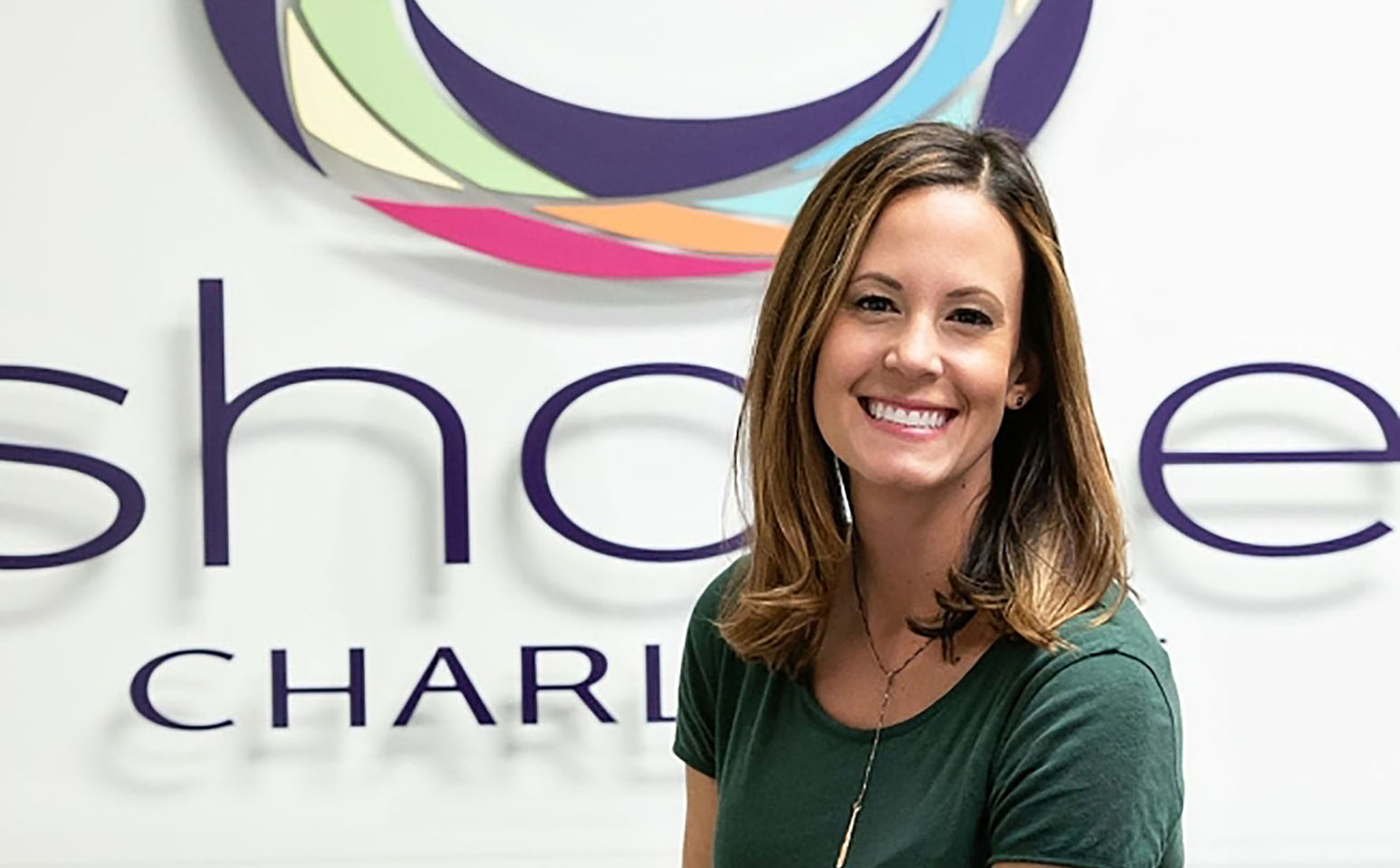 Photo Credit for Both Photos of Amy Jacobs: Piper Warlick
Stay tuned for more inspiring stories of women following their dreams and succeeding in business throughout the rest of March by clicking on the bell icon in the bottom left-hand corner of our blog.