Creating a new mail campaign can be tricky. You want to make sure your message is received by the best audience possible. So it's important to have an understanding of each mailing option available to you. We have broken down the four ways to mail with Primoprint and outlined the difference between each and when each of these methods will work best for you.

Four Ways To Mail:
You address and mail yourself
You provide a mail list (or purchase from us) and we address & mail for you (aka: Direct Mail)
We print and ship to you. Then you deliver to the post office via "Print-Only EDDM".
You select your routes on our site, we label, and then deliver to the post office for you with "Full-Service EDDM".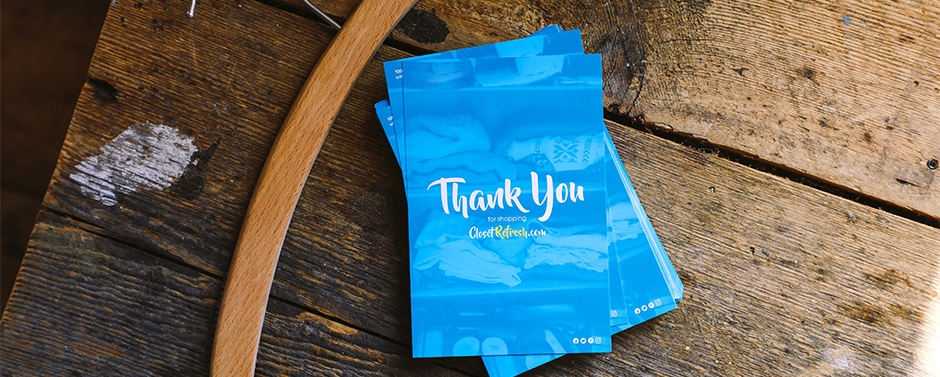 1. Address And Mail Yourself
This option is great when you want control of who gets your postcard and when. Most likely you have a very select audience, you only plan to mail a few postcards at a time, and you want to either hand-write the address or use a mail label.
Recommended uses: This option is great for things you want to personalize like thank you postcards, welcome home, happy birthday, etc. You may choose to address and mail yourself for larger mailings too, but this option is much more time consuming for big projects.
2. Mail With A Mailing List
Working with a mail list is a great way to send postcards to current customers. If you collect their addresses and import them into an excel sheet, we can print the name, address and postal information right on the postcard, then deliver to the post office for you. We run all of our mail lists through a required dedupe postal program that double checks all of your addresses. It gets rid of duplicates and looks for bad addresses. That way you only pay postage for actually delivered mail.
This is a great option for potential customers as well. If you do not have a mailing list, you can easily purchase one right through our site. The benefit of this option is that you can select a very specific audience to mail to. Choose things like household income, profession, new home owners, marital status, age, pet owners, and so on. And then select how many addresses you want to purchase based on your budget. Once you purchase the list, it is yours to keep and can be used for future mailings.
Recommended uses: Direct Mail is perfect when you want to reach a large or small audience that is spread out among a larger area. For example, you own a pool cleaning business and you want to target pool owners specifically. Why waist postage mailing to homes without pools! So create a list of people who own pools and live within your desired travel distance. And just like that, you've put your postcard into the hands of potential customers!
Realtors are another great example of how to use Direct Mail. They are looking for people interested in selling their homes, but only want to list homes within a certain price range. So they can filter their list by location and home value.
3. Print-Only EDDM
EDDM stands for Every Door Direct Mail. When you mail with EDDM, you choose where's it's delivered by postal routes. Then the USPS will place your postcard into every mailbox within that route. With the "Print-Only" option, we print the postcards and ship directly to you. You then go to USPS.com, download the paperwork, choose your routes, bundle the postcards according to routes, and then deliver to the post office yourself. 
Recommended uses: The benefit of Print-Only is if you want to spread out your mailings. If you have an offer or a service and are concerned about too many people calling to redeem at one time, sometimes it's nice to space out your delivery. With print-only you are in control of when each bundle gets delivered to the post office. You can bring smaller portions at a time to ensure you can manage the response.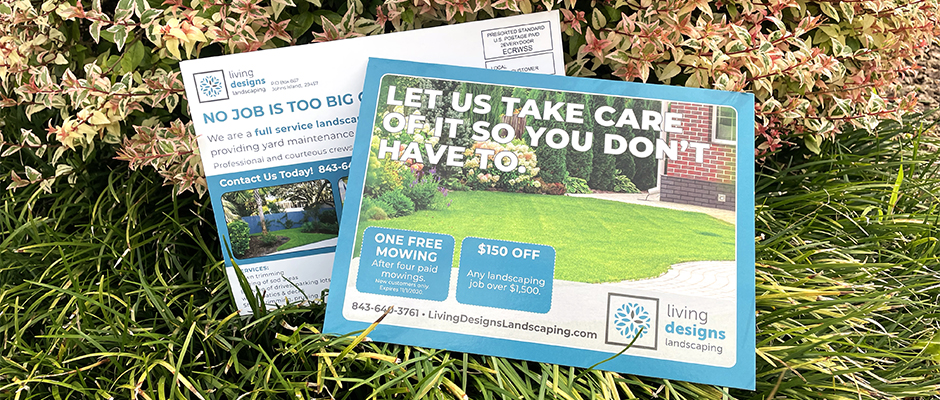 4. Full-Service EDDM
The same is true with Full-Service: the post office will deliver your postcards to each address on your selected routes. The difference here, however, is that you choose your routes all through the Primoprint.com website. Once you've placed your order on the site, you are done. You can sit back and wait for the customers to start calling! But, unlike print-only, you will select your mailbox date and all postcards will be dropped at the same time.
Recommended uses: In a hurry or have a lot on your plate? Full-Service removes all of the extra work for you. This method makes it extremely fast to place the order and be done.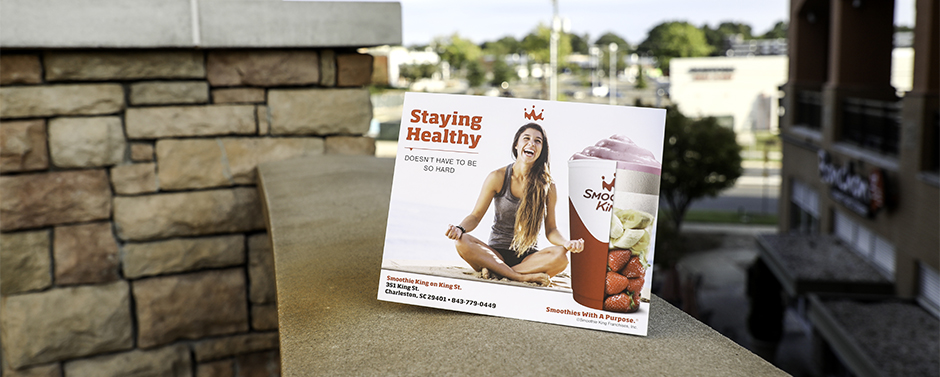 When to use EDDM vs Direct Mail
EDDM is only helpful if you want to hit every mailbox in a specific location.
Direct Mail: If you have an online company, it's more important that you hit your demographic, rather than a specific neighborhood.
EDDM: If you have a brick and mortar store – that you want people to physically walk into – you can target homes and other businesses within a 5 mile radius of your location with EDDM.
For more information on how Direct Mail may be useful for you, check out "How to reach new customers with Direct Mail."
For more information on how to use EDDM, be sure to check out "The complete EDDM Marketing Checklist."
Lastly, if you need help creating your new mail piece, our Primoprint design team is here to help. Check out some of their work for inspiration and reach out today!