With the price of brick-and-mortar retail stores continuing to rise, particularly in larger cities, more and more entrepreneurs have turned to online business storefronts interspersed with the occasional pop-up shop.
What is a Pop-Up Shop?
Not sure what a pop-up shop is?
A "pop-up shop" is a temporary retail location that emerges for a few hours or days on street corners, at festivals, in malls, and major public events.
They're designed to make a permanent impact with your audience, giving you the opportunity to build stronger relationships with your customers.
Here are some great examples of pop up shops.
How Are Pop-Up Shops Beneficial?
Although these shops can be very profitable, companies of all sizes are investing more into this temporary retail phenomenon for branding purposes. Research has shown that localized assortments, optimal pricing, unique service/products, convenience, and enjoyable experience are necessary things pop-up shoppers are searching for.
That's not to say that financial profitability is taking a back seat by any means. Expert Humayun Khan explains in his Shopify article how they can be lucrative because you're able to engage with customers uniquely way without having to invest in a new store or location fully.
Introduce New Products
Pop-up shops also give business owners the opportunity to test new products. Many consumers have a hard time parting with their money when they haven't had the chance to test the product out. This is perhaps one of the most significant hurdles e-commerce struggles with. Through this temporary retail shop, you're giving a select number of customers the chance to explore your new and exciting items.
Furthermore, they're able to touch, test, and try on everything. Those who do have a chance to test your new inventory are sure to share its high quality and cool factor.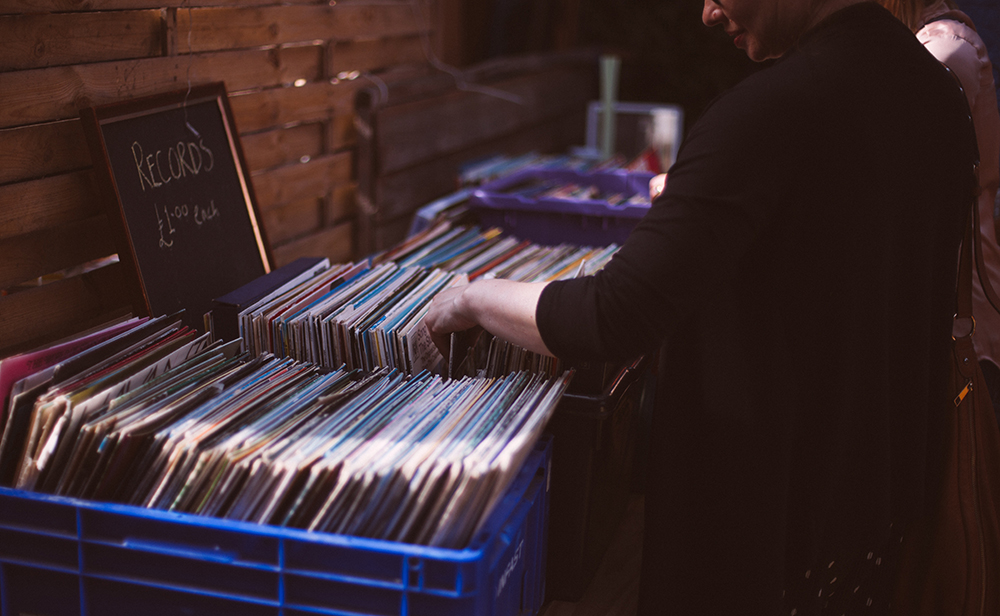 Consumer Education
For those businesses with multiple offerings, new formulations, or a particular mission, these shops can explain to customers an in-depth, in-person demonstration; you're giving them a clearer idea of who you are. Rather than merely selling a product, this environment makes the customer feel like the brand is instead of educating them.
Immerse Them In Brand Messaging
Brand messaging is a crucial component that can make or break your business; it's the promise you make to your customer. In creating an immersive experience, you're giving your customers the opportunity to experience your brand on a whole other level, which empowers them.
However, to achieve this, your product quality, imagery, and lifestyle message must be consistent. Furthermore, the temporary spaces you create should provide an environment that makes your brand feel approachable and attainable.
Best Practices In Marketing Your Pop-Up Shop
There's a lot that goes into a successful event, but the majority of the success can be directly tied back to marketing initiatives. It's important to build buzz and anticipation for your event well before your shop is scheduled to open. Beginning promotion during the planning stages will help your brand get the most bang for your marketing budget.
There are four main marketing strategies you generally use: social media, email marketing, traditional media marketing, and guerrilla marketing.
Social Media
With all of the different platforms available, social media marketing may seem daunting at first. That's why it's essential to build an editorial calendar for your social strategy, featuring all of the platforms you plan to be active on. Whether it's Facebook, Instagram, Twitter, LinkedIn, Pinterest, or Tumblr, an editorial calendar will make it more manageable.
Start with a "keywords" document, a word bank that aligns with your brand message, promise, and values. Hootsuite, Buffer, and Later are three popular social media programs that can help put your plan into motion.
Selecting the proper social media channel is essential. It ultimately comes down to understanding your audience and deciding on which outlets to utilize. For example, you might have the same message, but will be written differently for each social site. You may have a more casual tone on Facebook and a more direct tone on Linkedin.
Resource: The Best Times to Post on Social Media
Perhaps one of the most important social media strategies is picking the right hashtag. Although overlooked, the right hashtag creates uniformity across your multi-channel campaign, giving you the opportunity to track, measure, and engage with your key customers. Are you struggling with your hashtag? According to Shopify blog "Marketing Your Pop-Up Shop Pt. 2," below are the questions you need to be asking yourself:
Are people already using the hashtag in conversations?
Is it easy to understand?
Is it catchy and memorable?
Is it easily relatable to your brand?
Is it short and concise?
If you'll be promoting an event, Alexandra Sheehan discusses some helpful tips on How to Promote a Pop-Up Event on Social Media.
Bonus Tip: When using your hashtag, it's best to capitalize on the first words as it makes it easier to read. Example: #mondaymotivation would be #MondayMotivation.
Do you need help with creating your image or banner? Whether for Facebook, Instagram or another platform, you can get started by choosing from a large selection of social media templates.
Now that you've picked your hashtag for your shop's social media campaign, you can implement other social media marketing.
Email Marketing
Email Marketing is particularly beneficial to those with an existing brand, as they're more likely to have a robust list of newsletter subscribers. Because these customers have shown that they're loyal to your brand, you need to let them know about your upcoming shop launch. Create an email campaign that features event details with current customers and builds anticipation in your subscriber base.
Did you know 56% of brands us an emoji in their email subject line?
Adding an emoji ultimately increased the overall opening rate of emails.
It's also great to set up when creating your website. Email marketing allows customers to sign up and cultivate an interest in your business and products. Ultimately, it's a great way to keep them in the know with news, products, upcoming events, coupons, locations, and more.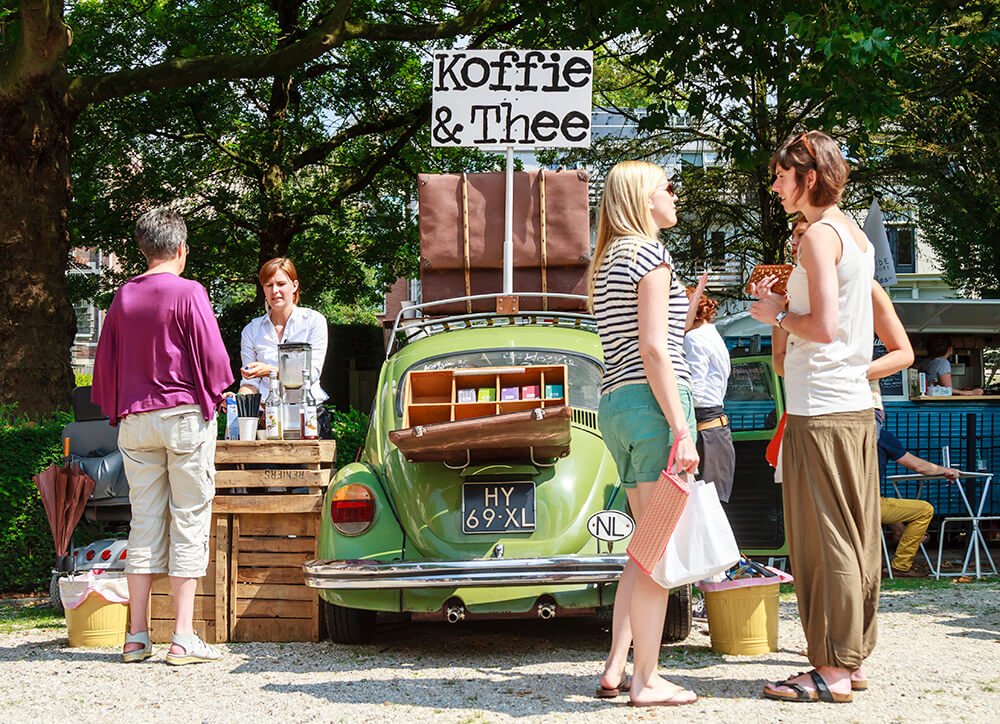 Traditional Media
To effectively target traditional media outlets, it's important to remember these two things: Make their job easier by pitching content they can use and know their publishing timelines. Generally speaking, you'll want to aim around two months before the event for local print, and two weeks before when pitching to online media.
Also, make sure that you're not sending out generic email blasts with your press release. Instead, have a unique and targeted message for each media outlet based on what they cover and their readers' values.
Guerrilla Marketing
Guerrilla Marketing is an alternative advertising style that utilizes unconventional marketing strategies, high energy, and imagination. Its purpose is to take potential customers by surprise, making an unforgettable impression, and creating copious amounts of social buzz. This marketing strategy is great when in a high traffic area. Create custom rack cards with a clear call-to-action and coupon code to hand out or place at nearby outlets with a similar clientele to your target market.
Tourists are always looking for something fun to discover and bring home something unique when visiting a new place. Why not drop some rack cards or business brochures off at a nearby hotel's concierge desk?
Where else might your targeted demographic interact? Canvas those areas. While you want to think outside the box, remember to stay within the lines of your goals and your target customer's lifestyle.
Ultimately, you don't have to be a household brand to form relationships with followers and customers and to be successful. What matters most is that you are ready to have fun, and be open-minded and willing to take advantage of the different ways pop-ups can open doors for your business.
Do you have a pop-up shop? If so, let us know how you market your shop by leaving a comment below.