In the printing world, there are two main types of printing processes available: digital printing and offset printing. There are always a large number of questions surrounding these two printing types. And understanding which method of printing is best for your project can be difficult. Here, we have unpacked all of the details and included everything you need to know to ensure you are happy with your printed piece.
DIGITAL PRINTING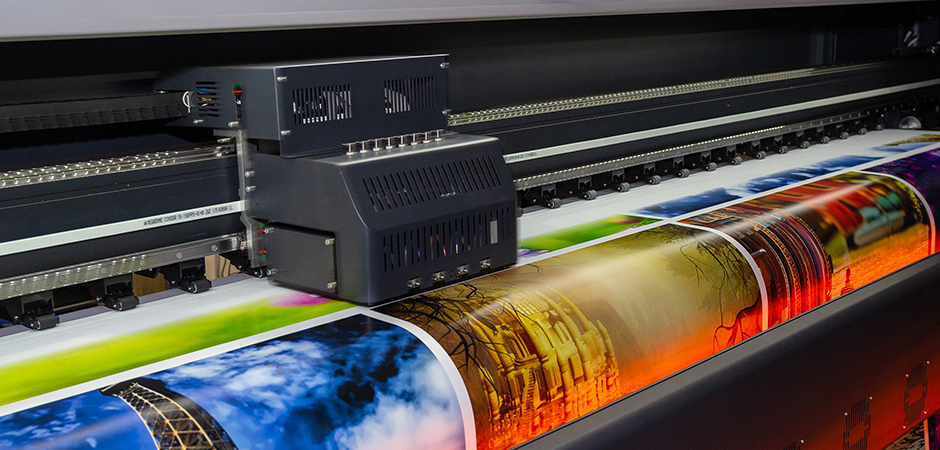 Digital printing is a very common type of printing. The desktop printer you have collecting dust in the office and your high-end copy machine are both considered a form of digital printing. But in addition to personal printers, print companies will also use a larger form of digital printing. The digital machines place small dots of ink in lines to form your letters and images.
Digital printing is a method of printing from a digital-based image directly to a variety of media. It usually refers to professional printing where small-run jobs are printed using large-format, high-volume laser or inkjet printers.

wikipedia
Digital Benefits
For those who do not need to order a ton of cards, digital is a great option because it allows us to produce in smaller quantities.
OFFSET PRINTING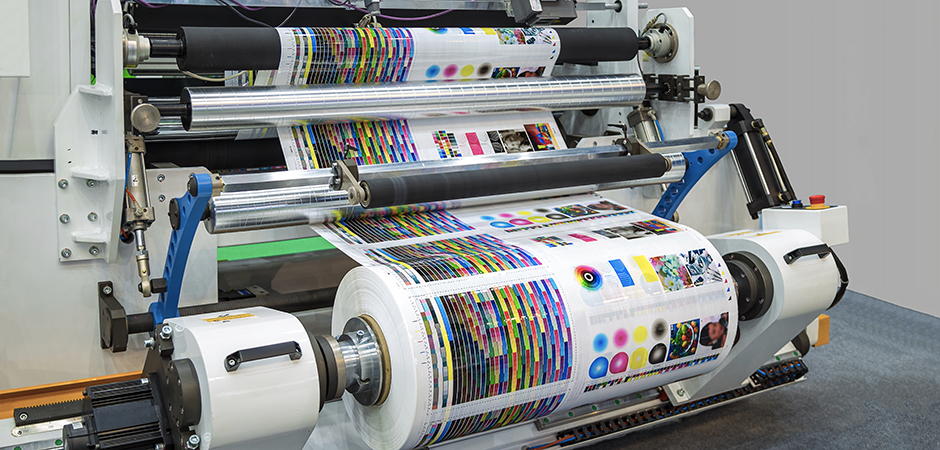 On the other hand, offset printing is used for larger-volume projects that involve enormous rolls of paper and rollers.
Offset printing is a common printing technique in which the inked image is transferred (or "offset") from a plate to a rubber blanket and then to the printing surface. This process feeds a large reel of paper through a large press machine in several parts, typically for several meters, which then prints continuously as the paper is fed through.

wikipedia
Offset Benefits
Offset printing will produce a higher quality print with crisper images and more vivid colors.
Since offset printing is used to produce higher volumes, it typically offers a lower price per piece. Most products at Primoprint offer the biggest price break between a quantity of 250 and 500. It's at this point that production will move from digital to offset.
Why is important to think about these two processes when ordering?
If you typically order a product or quantity that is printed offset and then switch to digital, or vice versa, you may notice a difference between the jobs. For someone who wants all of their orders to look the same, picking one process and sticking with it, will help produce the most consistent results.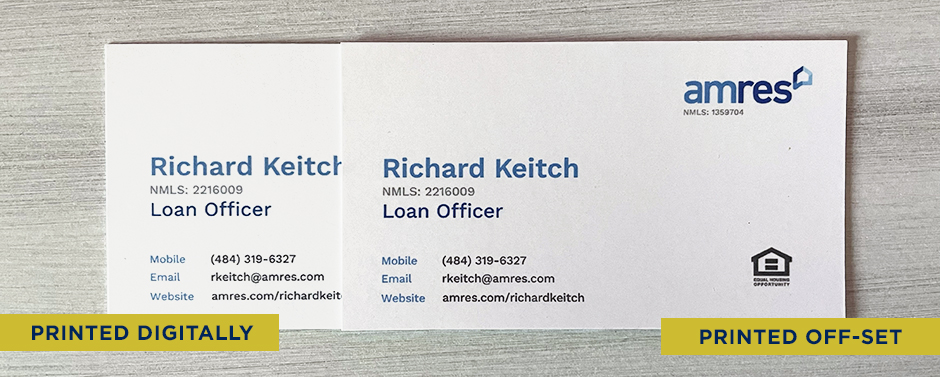 If your artwork contains very fine details, thin text, or photographs, you may want to consider selecting an offset printed product. With offset, the dot pattern that creates the printed image is much finer than that of digital. So you may notice a cleaner, crisper image quality.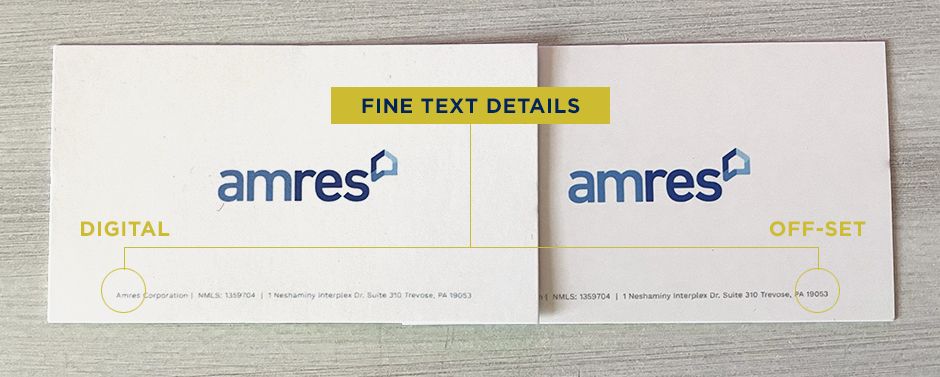 Overall, the quality difference between digital and off-set is very small. But having an understanding of the differences will help you in making the best decisions for your printed project.
Questions? If you need help deciding which process is better for your project, our Customer Service team is here to help. Reach out via the chat window from our site and they can answer any questions you may have.