Over the course of the year, our customer service staff talks to thousands of customers – all with unique needs and concerns. But time and time again, we hear some of the same questions. Many customers are getting stuck on similar issues, so below you will find the top 10 questions we receive from our customers – answered to help you on your print journey.
"Without a good question, good answers have no where else to go."

–Clay Christensen
Q1: "When will my order arrive? How long will it take?"
A: Knowing your turnaround time can be found in a couple of different ways.
Before the order is placed, you will select your product type and then be led to another screen that will allow you to set your shipping address. This will show your turnaround time and give an approximate date of delivery.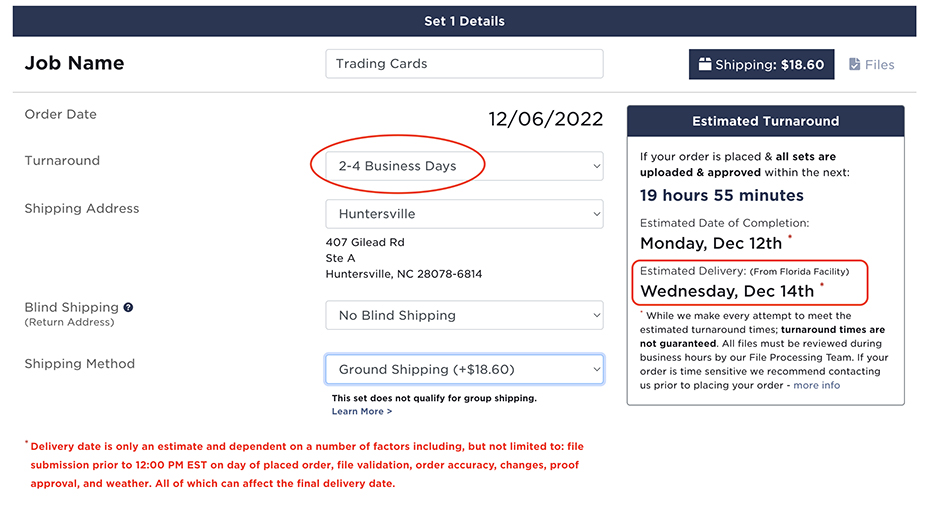 After your order has been placed, simply log in to your account, go to your dashboard, and click on active orders. This will show you a breakdown of everything you have in production. Each item will list the production time. Once the order has been shipped, the tracking number will populate here too. An email will also be sent to the email address on the account with the tracking number. If the order hasn't shipped yet, you'll be able to find where the order is in the production process right here in your dashboard.

Q2: "Why do I need to add bleed?"
A: Bleeds extend further than the cut line to ensure that a white edge does not remain after the cutting process. If the incorrect amount of bleed or no bleed is included in the print file, then any shift when cutting would lead to a small amount of white area remaining on the product.
To read more about bleed, check out this blog: What is Bleed and Why do Print Files Require it?
Q3: "What is the best paper to print on?"
A: This question really depends on how the print will be used, the subject and audience of the printed material, and the budget available. Primoprint offers a wide range of papers, in different finishes, for different budgets. Our team would love to chat with you about your needs and provide recommendations. Or we are happy to send you a sample pack so that you can see & feel the paper options for yourself.
Need more info on what makes each paper unique? Check out the blog: Everything you need to know about Primoprint papers.
Q4: "Can we get a printed proof or sample of our artwork before going to print?"
A: Because we are a gang-run printing company, and print things in mass quantities, we are unable to print individual samples of your artwork. We do, however, offer digital proofs that can be requested in the "Order Notes" section on the checkout page. We also have a File Processing Team that will review your artwork carefully to make sure that it is print-ready before we send the order to production.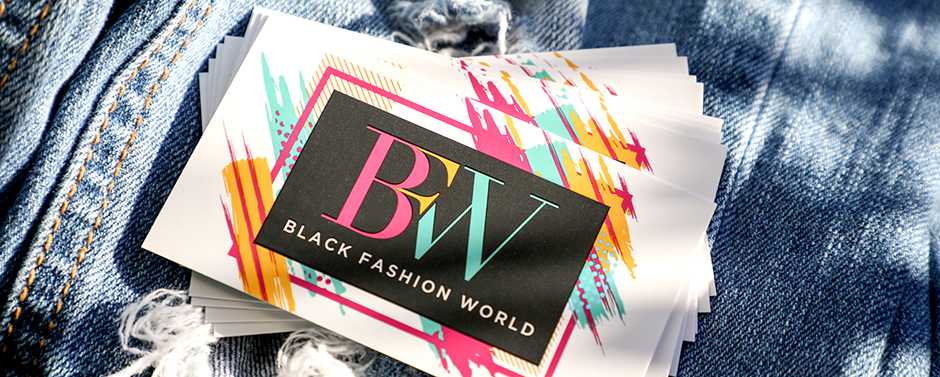 Q5: "Why did my artwork slightly shift when printed?"
A: Artwork has the potential to shift up to 1/16″ during production. Due to the setup of gang printing, we cannot guarantee exact cutting. Cards can be cut right up to the safety line, as shown on our templates and bleed guidelines. We typically advise against using borders in your artwork since even the slightest shift will result in uneven border margins.
To learn more about shift potentials, take a peek at this blog: Shift Happens: What it is and Why it Happens
Q6: "Even though the file isn't set up properly, can we just print as-is?"
A: The answer to this question is usually "no". If we push files through as-is, that aren't set up correctly, our production team will likely kick the files back to us, creating further unnecessary delays. We are unable to offer reprints if customers choose to proceed with wrong files and who are not happy with the results. It is always best to submit the files as we need them. But don't worry… our processing team is here to help determine which areas of the artwork are not within the required guidelines. And if you are unable to fix the files yourself, our Primoprint Design Team is happy to provide a quote to make the edits for you.
Q7: "Can you edit my .jpg or .png file?"
A: Each file type will have varying degrees of editable elements. Some files, such as jpeg or png can be difficult to manipulate since they are flat images with no editable layers. Making adjustments to the file will depend heavily on the project. How complex or busy is the design? Is the background solid or is there a photo or texture? What changes are needed? How high of a resolution is the file? It's best to send us the most editable version you have so we can isolate the areas that need to be changed while leaving the rest of the design untouched.
Q8: "Can I split a set into smaller increments for each employee?"
A: Due to the setup process required for each set of cards, we are unable to split sets. We need to hit at least the minimum required number of cards for each employee.
Q9: "Can we expedite this job?"
A: A few products have the option to select a faster production time. When placing your order, look for the dropdown menu called "turnaround time." If a faster speed is available, this is where you can select it. Most products, however, require a specific amount of time to allow for the ink to dry and actually process the material through production. Speeding up the process will deplete the quality of your printed piece, so we will not offer faster turn times on these products. You can, however, speed up your shipping time by upgrading from ground shipping. Two-day, as well as next-day shipping options, are always available.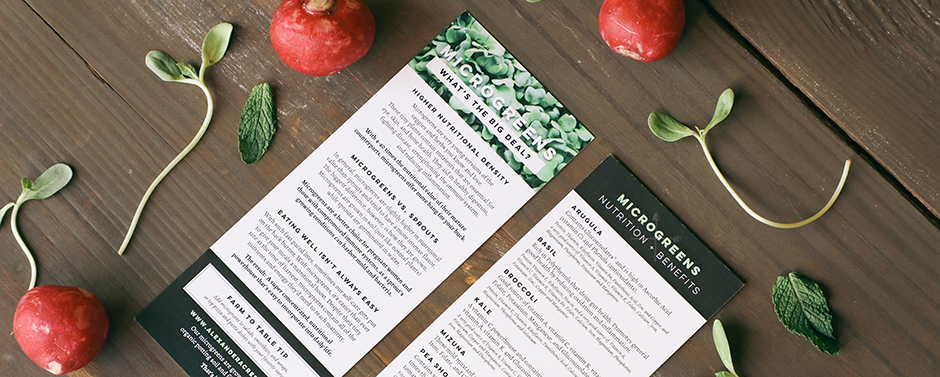 Q10: Can we print using Pantone colors or in RGB?"
A: At Primoprint, we print all of our products using a CMYK process. This combines levels of cyan (C), magenta (M), yellow (Y), and black (K). Pantone colors are a single ink spot process where each color and shade used in the artwork is a seperate physical ink, not a combination. Printing with Pantones will ensure an exact match of color, but tends to increase pricing significantly, especially with prints containing more than one color.
RGB (red, green, blue) is a color system that is created using the light from your computer monitor. This is intended for viewing on a screen, not on a printed piece. Converting colors from RGB to CMYK does not always convert equally. Bright, neon colors as well as many shades of blue may look very different. Colors tend to look more muted and magenta levels are harder to control. The best way to avoid this color conversion issue is to either design the files in CMYK to start or make adjustments to your colors manually after you've made the conversion. Allowing the system to do it automatically for you may create unintended results.
Read more about Color Modes HERE.
Learn more about CMYK vs RGB for Printing; What's the Difference?
Have more questions? We have answers. Our customer service staff is the best around and here to help make your experience and your print the best possible. Feel free to give us a call or start a chat on our site. Or if you need design help, the Primoprint Design Team can work with you to create a printed piece that is sure to captivate your audience. Get in touch today!