We get it… choosing paper for your next print project can be overwhelming sometimes. You want something different, but not really sure what the difference is between the many options. You like stamped foil, but you are not sure which paper you can use it on. Or you have a tight deadline and you aren't sure which papers have the fastest turnaround.
To make the selection process as easy as possible, we have broken down each of our papers to clearly spell out "everything you need to know". Everything from what makes that particular paper special, recommended uses, how easy it is to write on, turnaround times, folds, and more. You have questions… We have answers!
Getting Started: Paper Breakdown
To get you started on this journey, we've created the following infographic. It's a wealth of information, all in one spot. Compare papers quickly and find the paper that allows you to accomplish your goals. And as always, if you want to see and feel the paper for yourself, request a sample pack. We'll get one, free of charge, in the mail to you right away.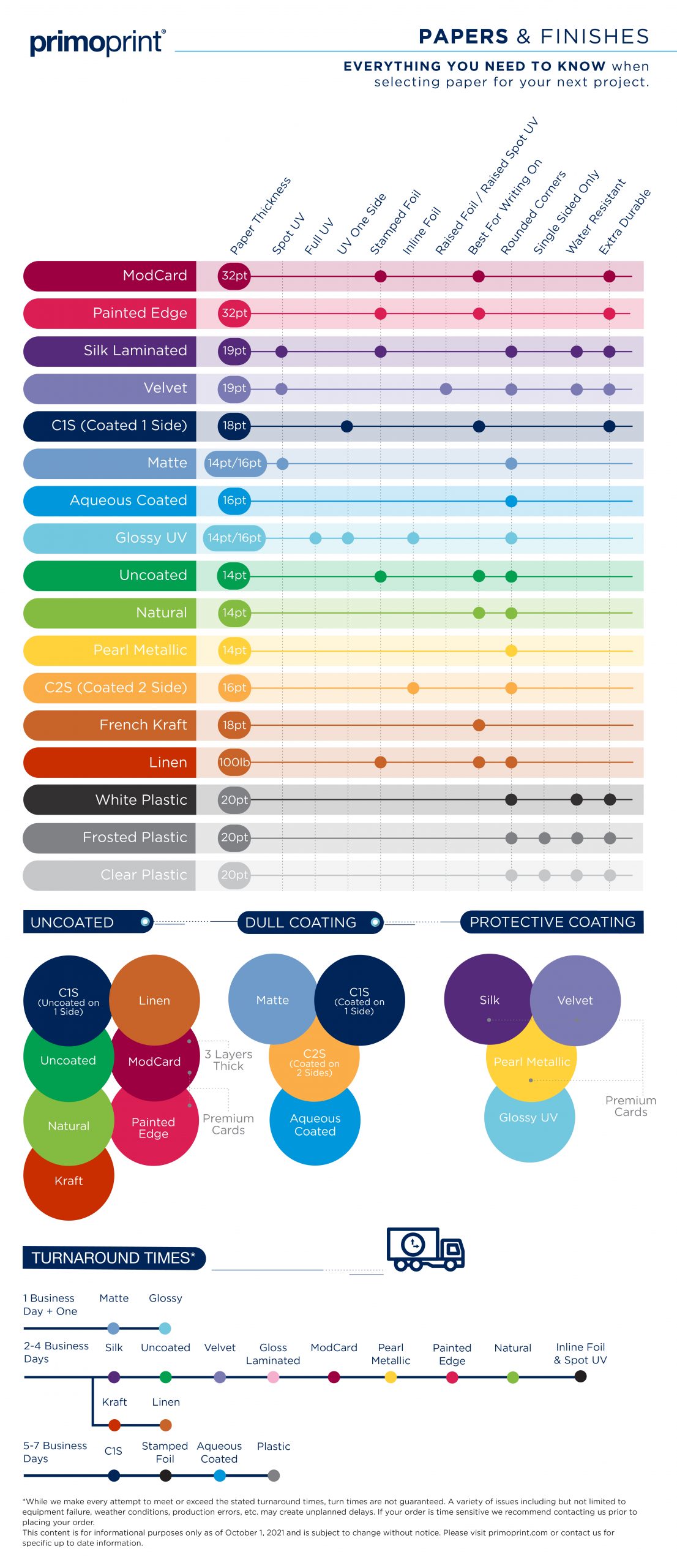 For a close-up look at our Primoprint papers and process, check out our YouTube page!
Read More About Primoprint Papers
Everything you need to know… broken down into individual papers. Get the 411 on each paper with tips to receive the best print possible.
Printing Roll Labels & Stickers
Need help creating your design, our design team is here to help! Take a look at their portfolio of work and then feel free to reach out for more information.
We look forward to working with you!