Social media has quickly become an important part of the modern business model and is no longer something businesses should ignore. Individual influencers, startups, entrepreneurs, small businesses, and even large companies have chosen to communicate with consumers on platforms including Twitter, Instagram, Facebook, and others because of the increased exposure it provides.
According to Statista, there were more than 219 million social media users in the United States in 2019. There will be more than 233 million users estimated by the end of 2020.
So, what do you put on your business cards to drive awareness? Besides, the standard business card information, (contact information including email address, phone number, etc.) including your social media handles can be a great option.
Below are just a few reasons why you should consider adding them to your card.
1. Puts a "Face to a Name"
A business card with social media icons automatically obtains a level of credibility. It makes your business more approachable, easy to access, and shows that your business has a social standing online.
Resource: How to Connect and Engage with Customers via Social Media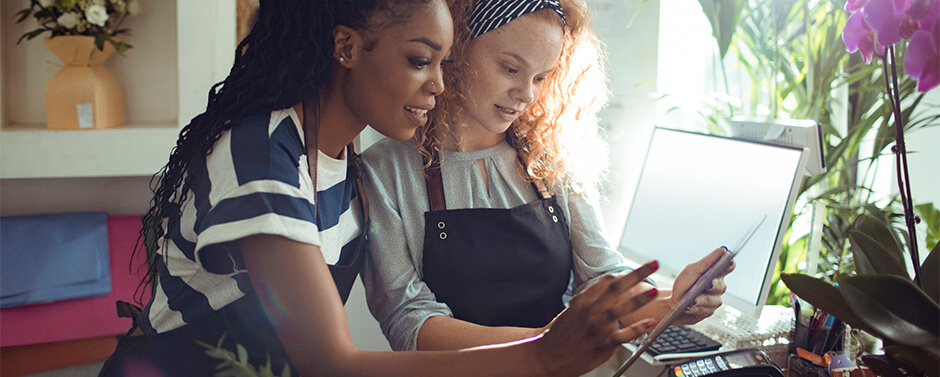 Instead of merely reading about your business, potential consumers who obtain your card can explore your brand. They can learn how your business expresses itself, your audience interaction, your social following, what industries your business supports, and more in a few clicks and taps.
Tip: If you have social accounts across multiple mediums, try to keep the handles the same on each.
2. Expands your Network
While providing a simple business card will expand your network to one person, providing a premium card with social media icons can help expose your business to many people.
When someone likes a post on your page, others are more likely to see the post. With this kind of exposure, businesses are capable of growing at a much faster rate. The larger your social network becomes, the larger your exposure will be.
Resource: How to Get More Followers, Fans, and Likes to Increase Your Social Reach
3. Builds Trust and Credibility
Building your social network is also becoming increasingly important for building credibility. Anyone can go through your profile and browse customers' reactions to your business posts and check up on the latest reviews. As your follower base grows, it becomes an increasingly important option to interact with your audience.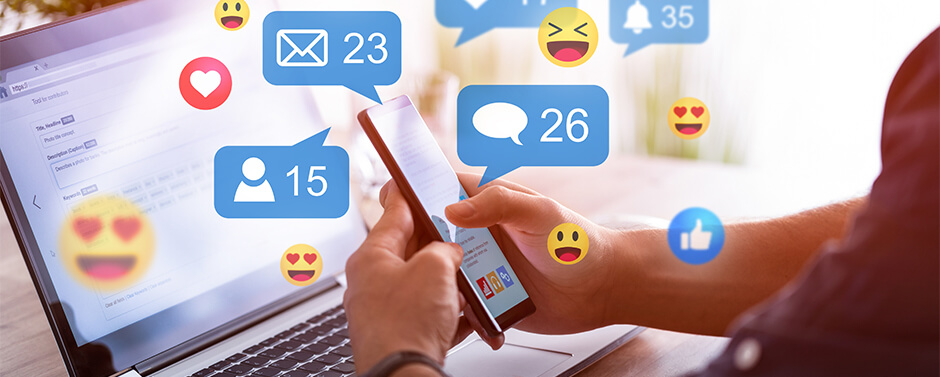 Today, social media has become the easiest way for consumers to directly communicate with businesses. So, it's important to check your profiles often and respond to questions, concerns, and even complaints.
64% of consumers expect businesses to respond to their queries instantly. – Salesforce
When a potential consumer explores your business card with the profiles, trusting your business will become easier because your interaction with your followers shows you care.
Tip: You don't have to display the entire handle on your business card. Just putting the site icon on the card is sufficient.
4. Makes your Business Human
Having accounts on your business card shows you want to connect with partners and consumers alike. Beyond getting a sale, your business wants to interact with its audience. This creates a reason to check out your business because your consumer then wants to know what you're offering and why others choose to follow you.
Show them the human side of your business. Along with social posts, this can be done by video and stories. By creating a story not only can it help your business stand out, but it can help differentiate your business from competitors while creating a powerful brand image.
5. Free Advertising
Creating an account requires an email, name, and password. From that point forward, you can create a profile image and header image for your business. Create a header image that represents you and your business. Whether it's a business slogan, product image, the header is a great way to advertise to everyone who visits your profile.
Using social media has proven to be a strategy many companies want to utilize. According to Buffer's State of the Social report, 58.8% of businesses agreed social media was a significant part of their marketing strategy, and 30.5% agreed it was somewhat important.
54% of social browsers use social media to research products and services before they buy. – GlobalWebIndex
6. Reviews and Mentions
When you include the profiles on your card, you are giving your customers an outlet to express their appreciation for your business, products, or services. Reviews can go a long way and intrigue others to become a fan and follow your business story. See more examples.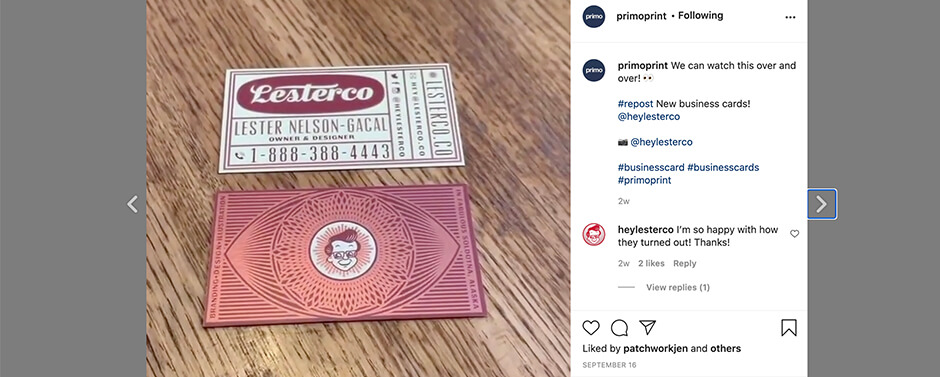 Once a person makes a purchase for the service you're offering, make it easy for them to leave a comment about their experience with your business. By doing so, their review will be seen by anyone who comes across your page; as you receive good reviews, the potential of people exploring your profile increases.
Make sure you create a custom business hashtag. This can help customs, and potentially new customers find you and your business. It's also a great way to keep up with what customers are saying about your business. Plus, incorporating a hashtag can help customers find you and your services.
By including social media on your card can open up new opportunities for growth and increase awareness of your business and brand. These platforms are continually growing, and so are the number of signups. So, it's essential to be active on the social media platforms that fit your business.
What do you think? Should you put social media on our business cards? Let us know.
Do you need help with a custom business card design? Our in-house design team will be happy to help bring your idea to life! To get started, complete our online design form and they'll be in touch!