When marketing your business, advertising can seem a little intimidating, especially when you have little to no budget. But if you are looking to grow your business, advertising should be an extremely important part of your plan. We've gathered a few tips below on how to advertise your business without breaking the bank.
Get Social
FREE: Fill your social media accounts with content. It doesn't cost anything to create and post on social media. Create accounts on sites like Facebook, Instagram, SnapChat, LinkedIn, Twitter, Pinterest, & Tiktok and post to them regularly. Add hashtags to each post so new viewers can find you. Make sure each post has value to your customers. And remember, it's not always about selling your product. It's about connecting with your audience. They do not want to be continuously sold to, but rather to feel connected and interested in your brand. So give them something interesting, entertaining, or sentimental to hold on to, which intern will help grow your business.
---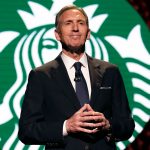 If people believe they share values with a company, they will stay loyal to the brand.
— Howard Schultz, Starbucks Owner
---
PAID: Run social media promoted posts. Running ads on your social platforms can be a very low cost and effective way of reaching new people. You set the budget and type of audience objective. The bigger the budget, the bigger the reach. But this gives you the opportunity to start out small and grow gradually. Make sure you watch your ad analytics to see which ads are performing well and which ones are not. Replace the lower performance ads with new content to keep your visuals fresh and to make sure you are getting the most out of each impression.
Create ads for: Instagram, Facebook, SnapChat, LinkedIn, Pinterest, Tiktok.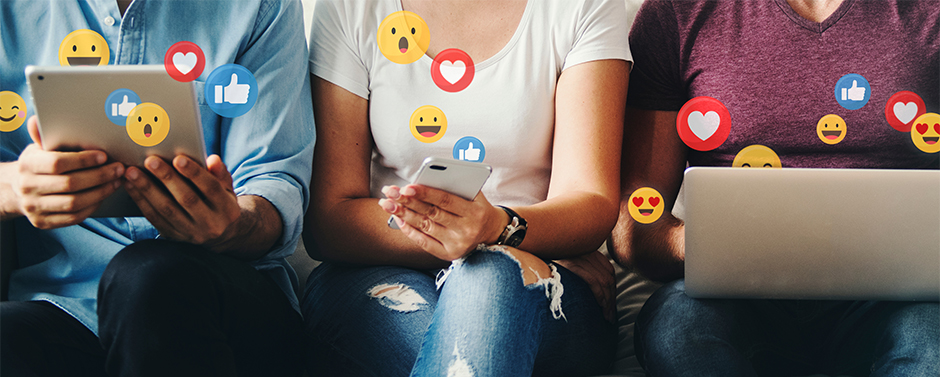 Find Influencers
PAID: Social media influencers are growing in popularity and finding someone that can promote your product on their social media is proving to be extremely beneficial. This doesn't mean you need someone of celebrity status, just someone who has a large following on their social media account. The idea is to have them promote your product on their account. Maybe they do a quick video using or talking about the product or maybe it's just a photo of them holding your product with a description in the text portion of the post. Be aware however, the bigger the shout-out the bigger the payment. This can come in the form of a trade or cash payments.
If you do not know anyone personally who can promote you to their large audience, try doing a hashtag search. For example, if we (Primoprint) wanted to find someone to help us promote our business card printing, we could do a search for #businesscards or #graphicdesigner. Then look through the posts and find someone who 1. Has a large following and 2. Looks like they could actually enjoy & benefit from our business card printing services. We'd then send them a direct message asking if the partnership interests them. There are companies that specialize in matching businesses with influencers as well, but those will include a much higher price tag.
Go Live
FREE: Have a big announcement? Getting a shipment of new products in? Celebrating a birthday in the office? Live stream it on Facebook, YouNow or YouTube! Just one more way to get your brand out there and connect with your already interested audience!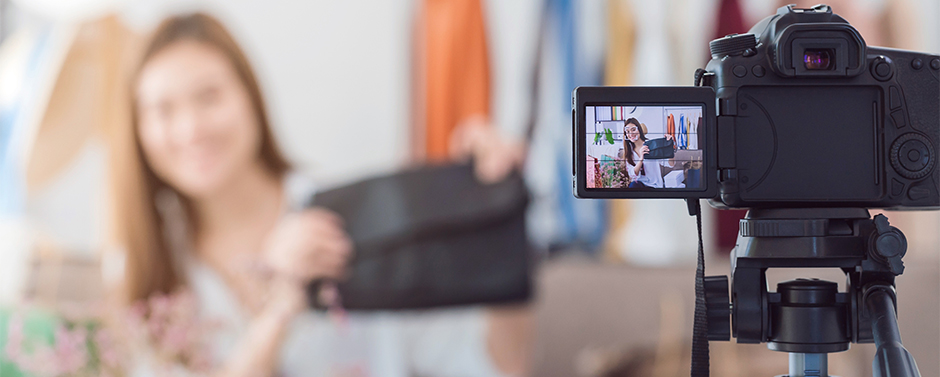 Get Involved In Your Community
FREE: Most towns have networking groups and volunteer opportunities that are a great way to get in front of new people and introduce yourself.
Can't find a networking group? Create one! Meetup allows you to start and promote a group that can include local businesses or individuals in your area with shared interests.
Paid: Sponsor local schools, youth sports, or charity events. Most of these have sponsorship opportunities that include hanging a banner in their facility, social media shoutouts, your business name on their jersey/uniform, or allowing you to set up a table at their events. Sponsorships can come in large and small forms, some ranging from small $50 donations all the way to a few thousand dollars. And if the organization is a 501(c)3, you can deduct your donation/sponsorship on your taxes. This is a great way to get connected and build brand recognition within your community and grow your business.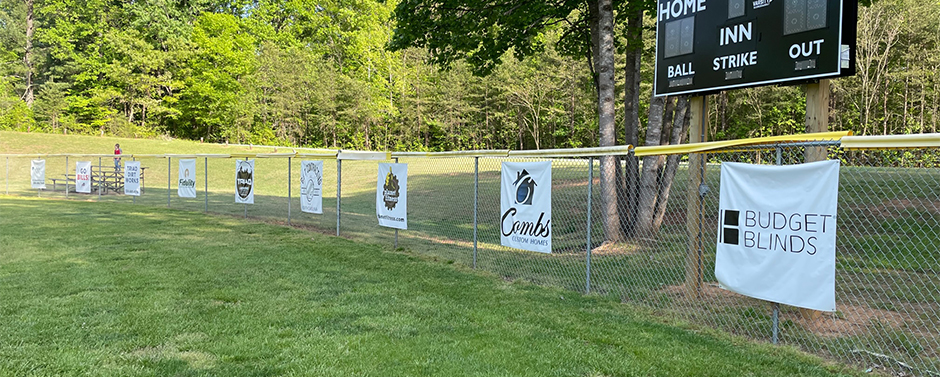 Teach A Free Class
FREE: People love night-out classes. Even more so… people love free stuff. Own a flower shop? Teach a class on arranging flowers. Own a jewelry boutique? Teach a class on bracelet making. Own a clothing store? Teach a class on spring fashion trends. Are you a CPA? Teach a class on the best ways to maximize your write-offs. You can offer these classes in-person or even via Facebook Live or Zoom. These opportunities get people talking about your services and will remember you when it's time to make purchases.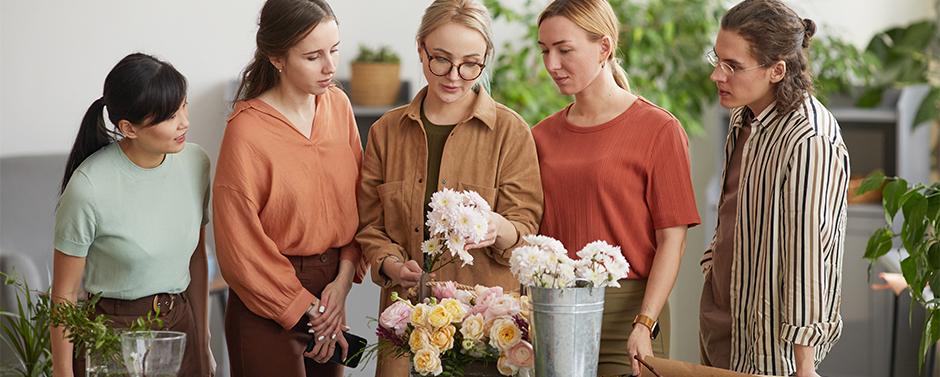 Create A Referral Program
PAID: The best way to get new customers is through word of mouth. Create a program that rewards your current customers for bringing in new ones. Own a hair salon? Give your clients a card to give their friends. If the friend brings in the card, they both get 20% off their next hair cut. You may lose 20% of those two services, but you just gained a new client, which will pay for itself shortly!
Create A Loyalty Program
Loyal customers can truly grow your business, so reward those customers who continuously come back for more. Print a punch card (ex: purchase 9 and the 10th is on us!), hand out "secret sale" coupons, offer a special "one day only" friends and family sale, give a free gift with purchase, or even create a threshold for discounts. (If they spend $XX over the course of a year, they get a 10% discount next year.) If people know that they will be rewarded for shopping with you, they are more likely to keep coming back for more. 
Grow Your Business With Email Marketing
FREE: This is definitely not a new concept, but can still be highly effective. Using services like MailChimp.com, you can email sales and actionable information right to your customers.
But according to Hubspot, it's not always a good idea to buy an email mailing list. So if you want to build a database, try collecting emails from current customers, offer coupons to those who leave their email addresses, run promotions on your social media sites that require them to email you for an entry, or include helpful information in your emails with a "share" button that encourages readers to forward to a friend.
Did you know that according to entreneur.com, it is projected that 333.2 billion emails will be sent each day in 2022??!! So if you decide to go this route, make sure you create a catchy subject line, keep your message short and to the point, and include some sort of attention-grabbing images. With this much email marketing going on, you want to make sure your email stands out. 
Team Up With Other Businesses
PAID: Teamwork makes the dream work, right?! Hook up with other businesses in your area and work on advertising together. This could include sending out an Every Door Direct Mail® postcard. If you team up with 3 other businesses, you all pay 25% of the total price to print and mail, cutting down the price to advertise significantly. 
FREE: Another idea is shout-outs. You advertise them on your social page, they advertise you. Or even display their business cards or flyers in your location and have them do the same for you.
Be A Moving Billboard
PAID: You spend hours driving around each week – why not use your car as a way to advertise? Create large car magnets with your logo and website and place them on each side of the front doors for a very low cost. Now, no matter where you go, you are getting seen by new potential customers and growing your business! 
Printing T-shirts are also a way to turn yourself into a mobile billboard. Come up with funny sayings or even just print your logo large on the shirt. And everyone loves free stuff, so print a large number of shirts and hand them out to all your friends and family and at networking/social events. Pretty soon, they will be doing the advertising for you!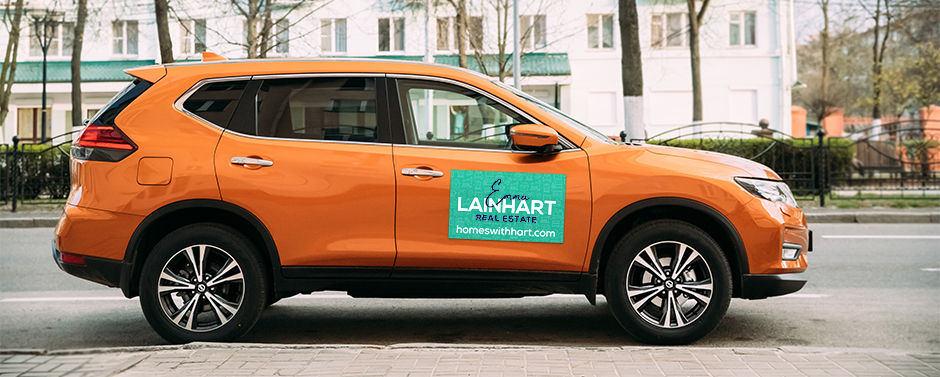 Business cards
Paid: Don't forget to go back to the basics. Printing business cards can be a highly effective tool and cost very little. Hand them out to everyone you encounter. For more information on how to use business cards effectively, check out this blog.
Phil Knight, the creator of Nike, was once asked if his company could afford to sign on a professional athlete to promote his shoes. His response was "Can we afford not to?" Advertising can get expensive sometimes but if you are investing your budget smartly, you can stretch a small budget into making a big impact. The most important thing to think about when advertising on a budget is to get creative. Don't be afraid to be different. Don't be afraid to try something new. Advertising can take your business to new heights, so be sure to ask yourself "Can you afford not to?"