In order to get customers to do business with your organization, your advertising strategy has to be top-notch. There are many forms of advertising that businesses use today, and they are mainly focused on making a positive first impression. Whether using business cards, postcards, or EDDM®, when advertising, you have to make your business pop and stand out among the competition.
That is why it's crucial to include custom vinyl banners when marketing your business, products, and service. They can provide you with the platform to effectively advertise and gravitate customers towards you.
Below are tips on how to make a banner for your business.
Include the Essential Elements
There are elements that you will need to include when designing your banner to make it as powerful as possible. One of the most critical parts will be the background image. This image will ideally be something related to the customers of your business. For example, if you are promoting a food-related item or product, you'll want to include a picture of a savory dish.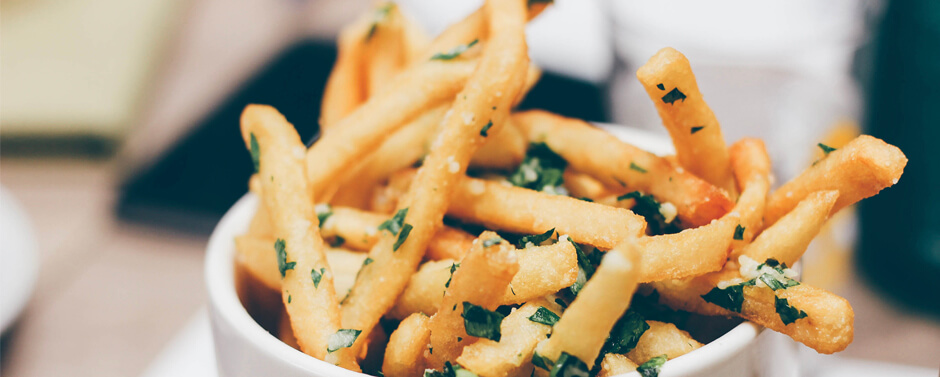 Business Logo
The next part of your banner is the logo. The logo is what customers will use to identify your business. For example, McDonald's has their legendary golden arches, Nike has its swoosh, and Apple has a partially bitten apple.
What will your logo be? This will be up to you and your imagination. However, you should make sure that your logo reflects your business vision and can work with traditional print and digital advertisements. You can get inspiration from sites such as Pinterest and Dribbble.
Finally, you will want to complement your banner with text or a business slogan. By placing text on your banner, you can essentially summarize the services and products that you provide. Whatever your principles or missions are, you can make it clear on your business banner.
Resource: Graphic Design Service
Photos and Graphics
Now, it's time to decide which photos and graphics to include. You'll want eye-catching images and should use pictures and graphics of the highest quality. Remember that the key to any good banner is something that pops and attracts attention. Color, sizing, and typography are all essential elements, but high-quality images are necessary as well.
Resource: 28 of the Best Sites that Offer Free Stock Photos
Images play an important role in your banner design because they will reel in onlookers and bring attention to your business. If the image looks enticing, this may encourage them to move forward and enter your establishment. Using high-quality graphics can take your banner to the next level.
Resource: Print Resolution: What it is and Why it Matters?
Create a Custom Design
Let your imagination run free and create a custom banner design. Creating a custom design can take some time, but well worth it. You've created the idea and concept, including the color scheme and any other ideas you had envisioned.
There are plenty of online resources, YouTube design video tutorials, and programs that can help you get started by design experts.
However, it can be challenging to create a banner. We're here to help. Let one of our in-house designers bring your idea to life.
Choosing the Colors
Selecting the colors can play a crucial role in whether customers notice your banner or continue to walk by. Colors have different meanings and can evoke certain emotions. Decide which emotion you would like to evoke to your audience. It will be the first thing they will see.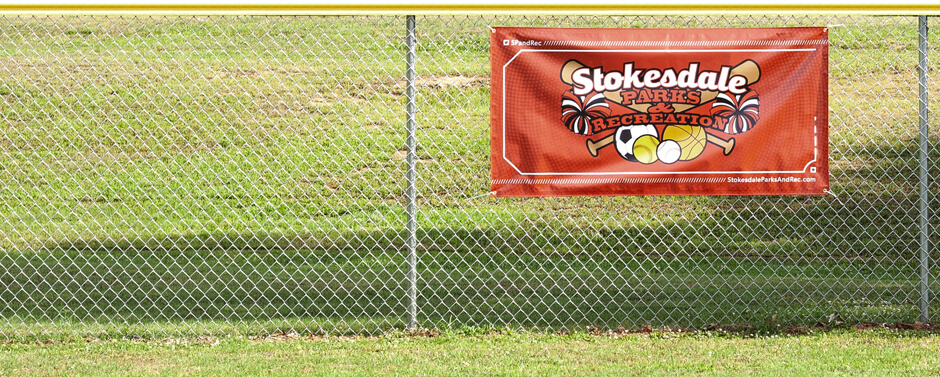 Before you get started, research the meanings and study your target audience.
Popular Design Colors:
Red: Signifies boldness, passion, and youth.
Orange: Known for exuding a cheerful, fun, friendly, and adventurous personality.
Green: Signifies peace, nature, growth, and health.
Gray: Known for neutrality, balance, and calmness.
Typography Size
When working on your banner design, it may be challenging to include a great deal of text. However, you should make sure the text you use is significant. Remember that you will also want to attract potential customers from a distance.
Using large text will make it easier to read, but it can also limit the number of images and amount of content. Always bear in mind the potential proximity of people who may be a bit further away from your establishment. Also, focus on prioritizing graphic elements and color schemes.
Typography Hierarchy
In communication, it is crucial is to establish useful typographic hierarchy. According to the educational website lynda.com, "typographic hierarchy is the way type is organized to indicate levels of importance to the view."
The viewer's eye is first captivated by the largest-size type and then continues to other elements. With three levels of typography, the font size generally starts out biggest at the top, and it decreases in size as you move down the page.
Customers Next Move
You need to be concerned about the call-to-action (CTA) that will encourage the user to progress forward once they see or pass your banner. You can even entice potential customers with gifts, discounts, and limited-time offers. Reeling them in with these sweet deals is a reliable way of forming a new relationship.
All it takes is a simple message and pertinent information for the customer to make a decision. Help them make the right one.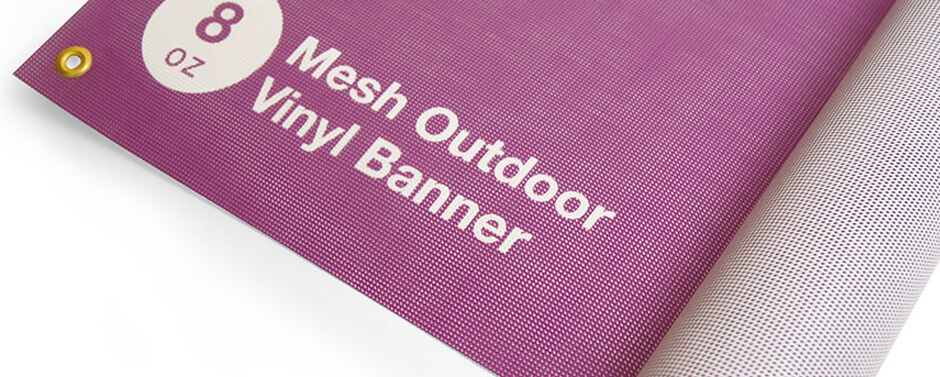 Choosing the Right Banner
Whether you are using the banner indoor or outdoors will determine which material to select, keep in mind that you can use an outdoor banner indoors. Still, we recommend that an indoor banner is used inside.
Our indoor and outdoor vinyl banners are waterproof and durable, helping them withstand the outdoor elements. Our indoor banner options include 15oz Blockout and 10mil banner.
Our outdoor banners include 13oz scrim vinyl and 8oz mesh banner. The mesh banner has small interwoven fibers that allow 37% air-flow, making them ideal for building sides, fence wraps, and more. You have the option to include hems or grommets for easy displaying.
How to Clean Your Vinyl Banner?
You'll want to make sure that you properly clean your banner so that it can last. We recommend you mix mild soap and water. Once mixed, apply to a non-abrasive cloth and gently clean the banner. Make sure the banner is thoroughly dry before properly storing it for the next use.
Please do not use aggressive solutions or other detergents as they can damage the colors used in the design.
Along with business signs and vinyl banner printing, we offer a large selection of print products and large format printing to help get your business noticed. If you have any questions, please contact our customer service department.