A Brief History of YouTube
YouTube first came onto the market back in 2005 when three former employees of PayPal noticed that there was a gap in the market for a comprehensive video platform. They envisioned a spot where people could watch videos of anything and everything and YouTube was born!
Although YouTube is well known for its iconic videos of cats, it is also a treasure trove of educational and informational videos that has become indispensable to the legions of people who use it every day.
According to Brandwatch, YouTube can be viewed in 80 different languages, meaning that 95% of the population can watch and enjoy YouTube. This is a staggeringly profound number because it reflects the global influence that YouTube has!
YouTube has also held a pivotal role in the electoral process. According to Business Insider, they worked with CNN on the 2007 Presidential Debates.
Although YouTube is a relatively new medium, it has already taken the world by storm and is easily the most influential video platform on the planet.
How People Use YouTube As A Search Engine
Google might get all of the credit, but YouTube is a formidable competitor. According to Mushroom Networks, it is the second most popular search platform in the world, and you'd better believe that all of those folks are not just looking at cat videos!
Some of the most popular YouTube searches are:
Graphic Design Tutorials
Home Improvement
Music and Music Videos
Online Games and Tutorials
Technology Tutorials
Recipe How-Tos
Travel Videos and Travel Inspiration
Continuing Education
Comedy Sketches
Lifestyle Advice and Tips
Short News Clips
Documentaries
Hair and Makeup Tutorials
YouTube's trending searches show us that video is a very popular and effective way to convey a message. People resonate with videos in a way that they don't with other mediums.
A video is a powerful tool that allows us to connect with others across the globe in a shared experience of education and learning. It's clear channels that help people grow in their personal and professional lives are booming.
How To Use YouTube As An Educational Resource
YouTube's reputation for being accessible to everyone is part of the reason why this platform is not taken as seriously as other search engines. It's truly a shame because there is a treasure trove of valuable information just waiting to be uncovered.
Finding great educational videos starts with a simple search and progresses until you have uncovered some brilliant material.
More than 70% of people around the world feel empowered, motivated, or confident after learning something new from a YouTube video. – Think with Google
Know What You're Searching For
When attempting to use YouTube as an educational tool, it helps to understand what you're searching for and be able to look for it in a logical manner. With over 1 billion users and approximately billions of hours watched each day, don't be too vague in your search.
Try to use specific keywords that will help you save time and narrow down your search right away. YouTube has educational videos on just about every topic. From home improvement DIY's too graphic design tutorials, there's a really good chance that you will find ample content that matches what you're looking for.
If you're having a hard time deciding what words to use when searching, YouTube will include auto-suggestions as you type to help you find what you're looking for.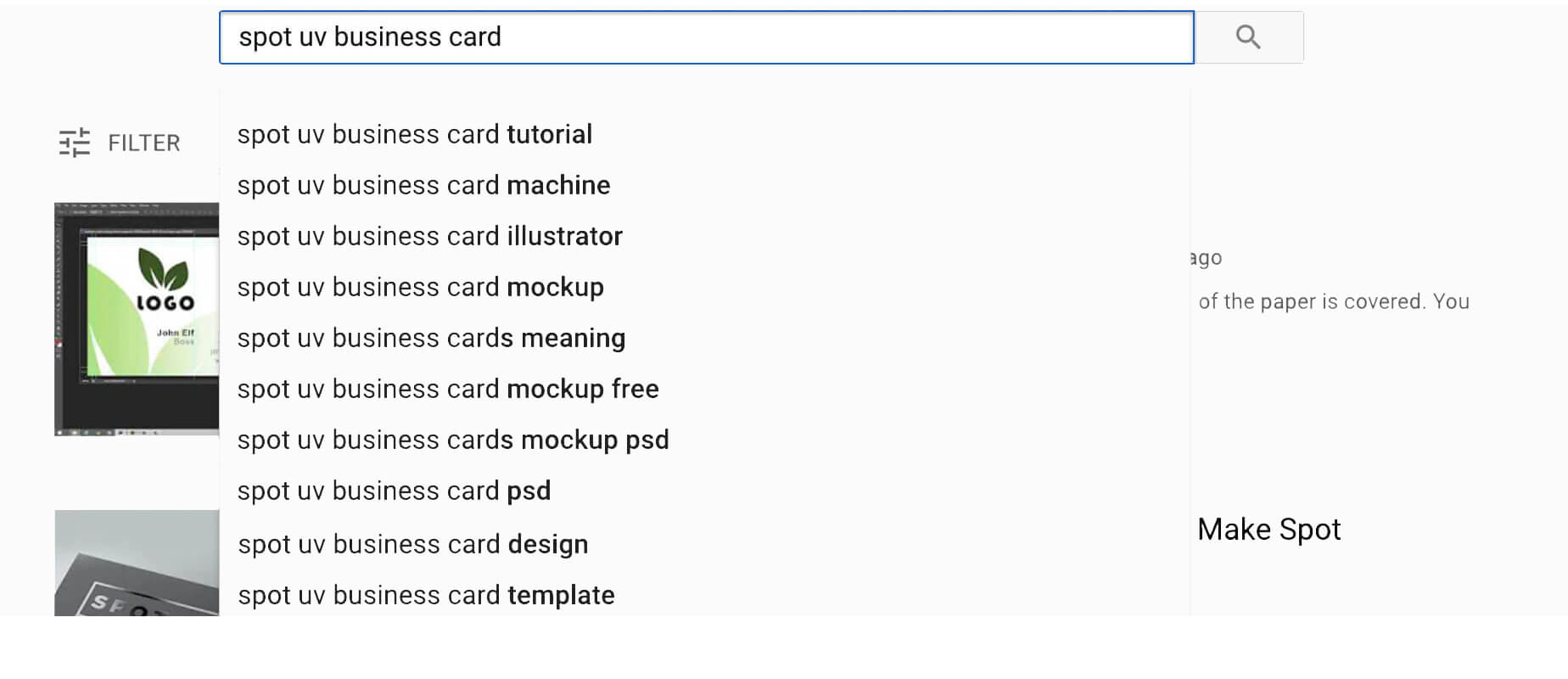 Turn To Some Trusted Channels
There are tried-and-true companies and resources that have proven their merit time and time again. For example, Ted Talks are engaging, interesting conversations about social and political topics delivered by experts.
You can find several Ted Talks on YouTube, as well as other companies that are experts in their fields and specialize in delivering quality service and advice.
Look For Videos That Are Short And Sweet
It's no secret that our attention spans have collectively dwindled, and it makes sense because there is more information out there than ever before! The average video length on YouTube is 4 minutes and 20 seconds, while a tutorial video is right around 2 minutes.
If you're unfamiliar with a channel or don't know how much time you want to commit to a particular subject choose a shorter video that will give you a good overview of what you're delving into. If it interests you, you can always seek out longer videos to supplement your knowledge.
YouTube has full-length documentaries also, a huge perk for those who want to jump into a subject with both feet. If you're unfamiliar with a channel or don't know how much time you want to commit to a particular subject choose a shorter video that will give you a good overview of what you're delving into.
If it interests you, you can always seek out longer videos to supplement your knowledge. YouTube has full-length documentaries also, a huge perk for those who want to jump into a subject with both feet.
Engage With The Community
There is a comments section underneath every YouTube video where people can weigh in and give their thoughts about the subject matter. It's a good place to get involved with a community of people who like the same things that you do. Who knows? you might be inspired to check out a similar subject area or think about the topic in a fresh way.
YouTube is quickly emerging as a heavy-hitting search engine and resource center for those who want to learn and grow. By using YouTube as an educational resource, you are really taking full advantage of what this special platform has to offer.
Are there any YouTube channels or videos that you recommend if you need to search for something? Give us an example, we would love to hear about it.
How We Use YouTube
At Primoprint, we asked our teams how they utilize YouTube within their niches.
Graphic Designers
Liza is an in-house graphic designer. She works closely with customers to bring their ideas to life. Sometimes when clients request design service, they might want a picture used for the print project.
So, there are times, Liza would visit YouTube and search for particular tutorials and put it to use. Just recently, Liza needed to cut out some hair in Photoshop. She went to YouTube and watched a few tutorials freshen up on the process.
Kelly also uses YouTube to help with specific features. "There are a few things I can't remember the steps for since I don't use them frequently," Kelly mentions. When she is watching a tutorial, she suggests the videos that provide a screen share are very helpful.
One channel that she recommends is Dansky. He provides a large selection of How-to's videos including Adobe XD tutorials, logo design tutorials, Adobe Photoshop tutorials, Adobe InDesign tutorial, and more. Take a look at his tutorial playlists here.
Marketing
As a marketer, Kevin not only uses YouTube to keep up-to-date on the latest marketing and SEO trends, but he also uses it to watch tutorials. "SEO continues to evolve and change daily and there are some great channels that I follow and most importantly trust."
Kevin has been fortunate to have met members of Vertical Measures including Arnie Kuenn, CEO and Shana Sullivan, Senior Marketing Manager while attending Digital Summits. Vertical Measures is a marketing agency located in Phoenix AZ that offers a great selection of videos. Their Playlists include PPC Advertising, Digital Marketing Webinars, Search Engine Optimization, and more.
Another Channel that he recommends is Whiteboard Friday, a video content series by MOZ, an SEO Software company. They provide hundreds of video tutorials featuring Rand Fishkin or another expert breaking down the latest SEO trends and concepts in about 10 minutes.
Whether you are an experienced graphic designer, digital marketer or want to strengthen your skills, YouTube is a great resource.