Poke (pronounced poh-kay) is taking Charlotte by storm. Fast-casual poke restaurants are becoming go-to lunch and dinner options in Charlotte and across the country.
We had the opportunity to work with Lee Sheetrit on his grand opening marketing materials and to interview him about his experience opening up his new restaurant Pokeatery in Charlotte.
Interview with Lee Sheetrit, Owner of Pokeatery Charlotte, Conducted by Jen Johnson.
Jen Johnson: Why did you decide to open Pokeatery?
Lee Sheetrit: I decided to open a Pokeatery franchise because I love poke. It is the one healthy meal that does not require you to compromise on flavor. Pokeatery was the only choice for a poke restaurant because of our unwavering commitment to fresh, authentic ingredients.
JJ: What was it like working with Primoprint on your marketing materials?
LS: Working with Primoprint was super easy. I was extremely busy coordinating everything for the Grand Opening celebration and was very appreciative to have a print partner that was stress-free. They helped me design the grand opening materials and get them printed quickly.
I shopped around a bit, and Primoprint was very competitive. They'll be my first stop for my future printing needs.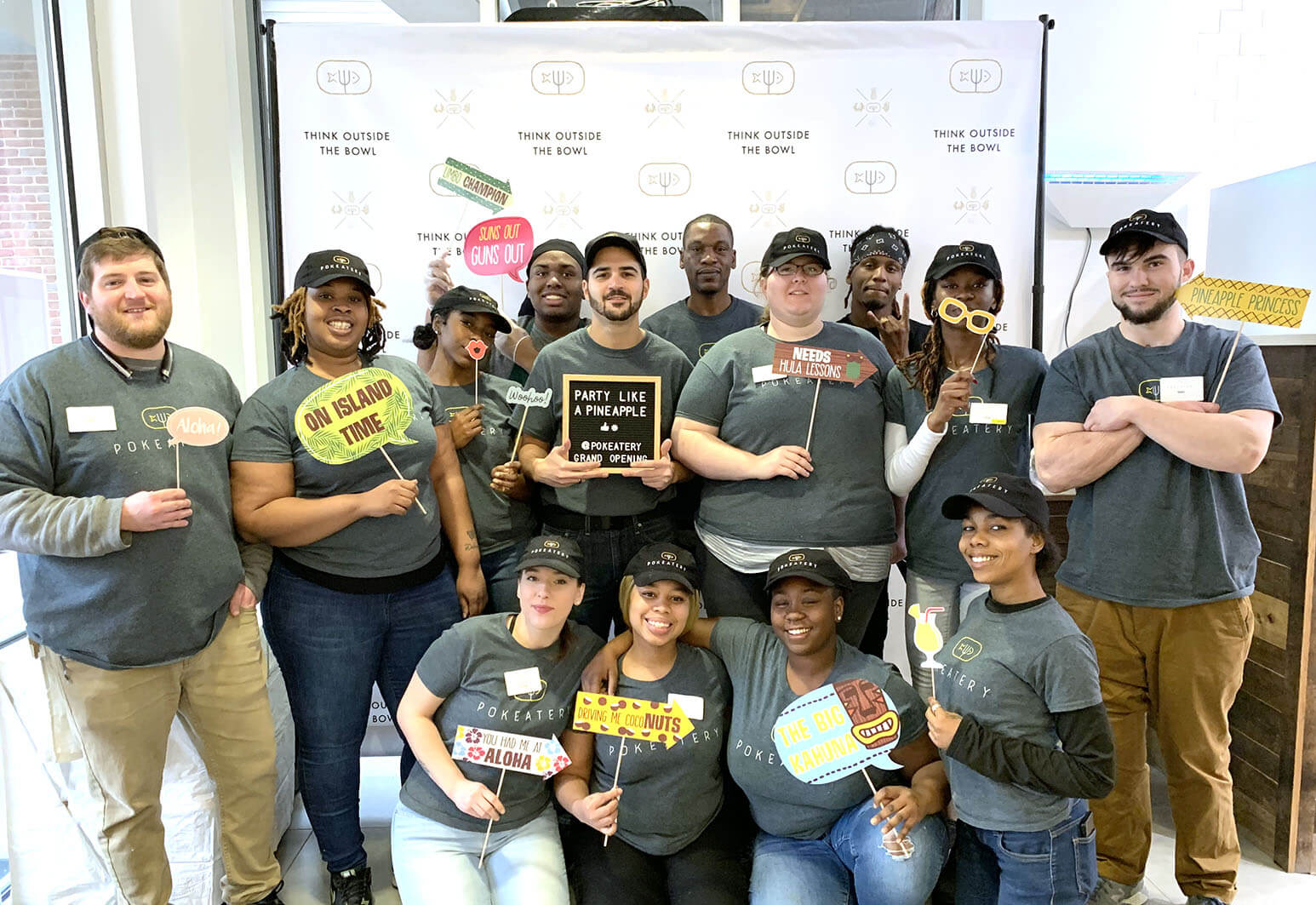 JJ: What can someone expect on their first visit to Pokeatery?
LS: Poke is a traditional Hawaiian raw salad dish that includes rice, greens, veggies, and fresh raw fish. Our poke has a modern twist. We use many authentic Hawaiian ingredients like limu, kukui nut, Hawaiian soy sauce, and uala chips, but we also drew inspiration from other Pacific and Asian flavors. When you have a poké box at Pokeatery, you taste the freshness and quality of the ingredients in every bite.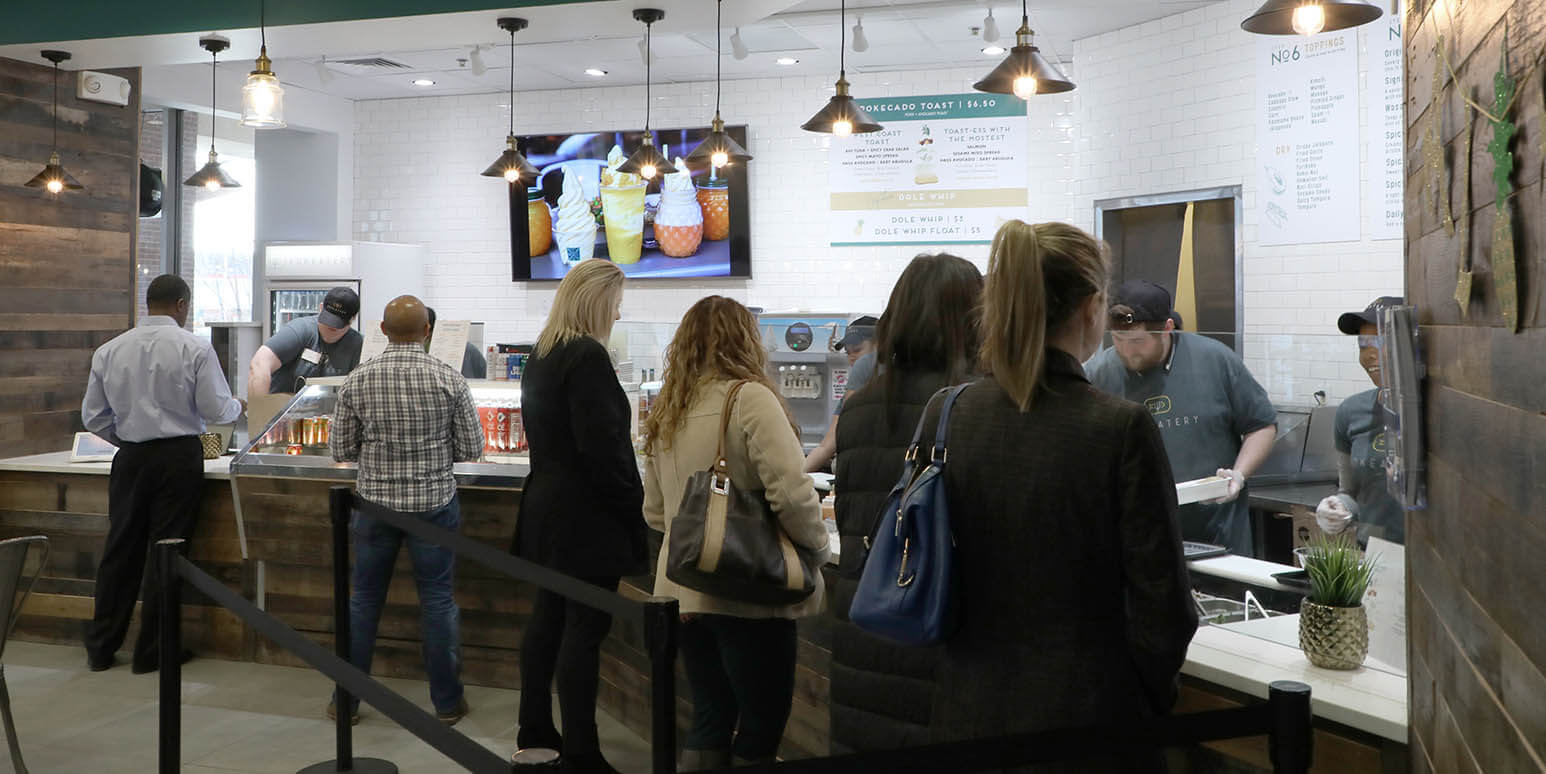 JJ: What is your most popular Signature Poke Box?
LS: Our most popular poke box has been the Volcano Crunch. It is a favorite among spicy lovers. The sauces that the ahi tuna and shrimp get tossed in are packed with heat, and the fish is served with spicy crab salad and spicy garlic edamame on the side. And we serve it with an extra side of marinated serrano peppers that have been marinating in our spicy ponzu sauce.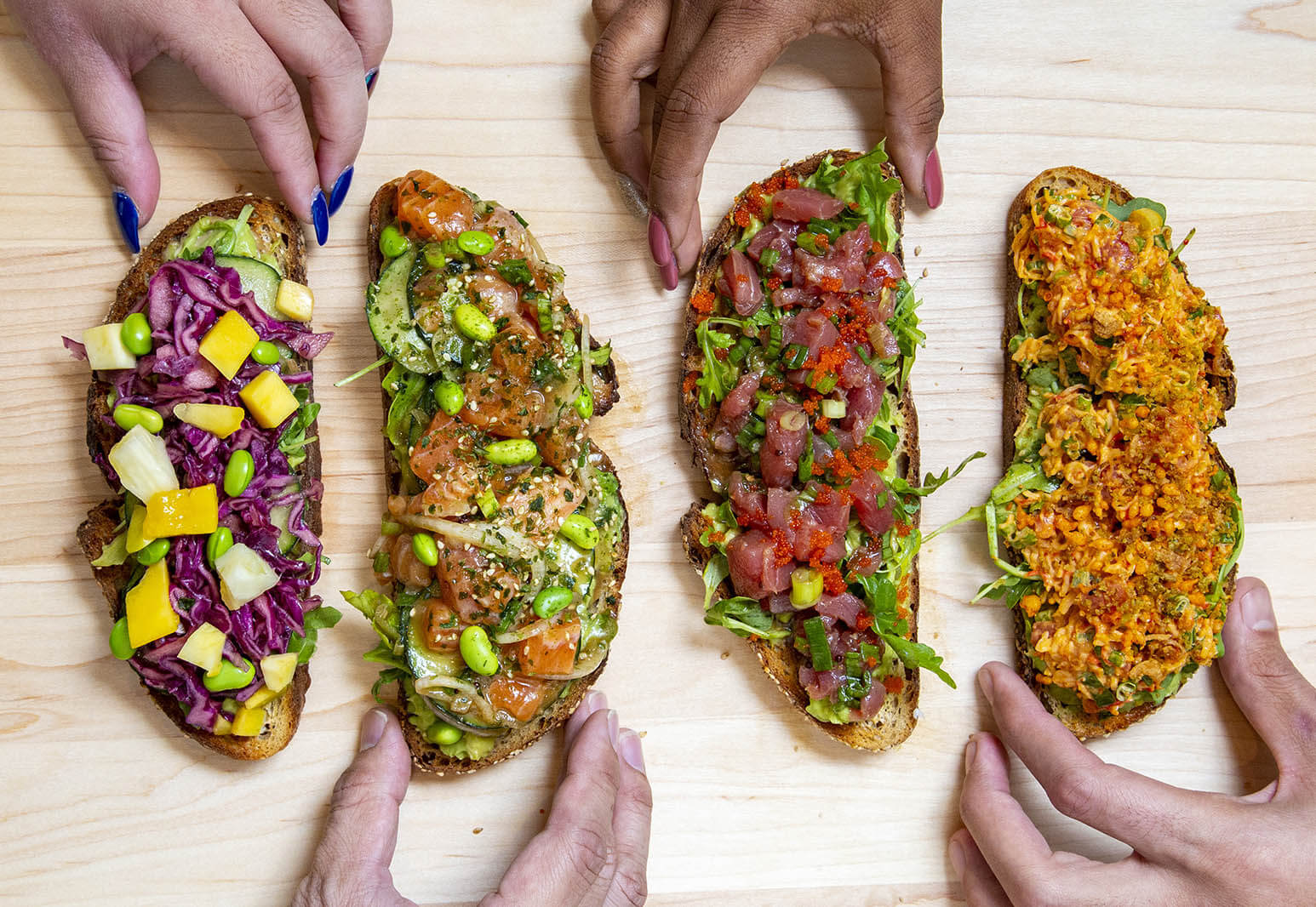 For the non-spicy lovers – The Surfer Box has been very popular. It comes with big pieces of beautifully red ahi tuna, and fresh raw salmon tossed in our signature mild and wasabi citrus sauces and served with sides of seaweed salad and crab salad. We've also had a lot of fun talking to many devoted dole whip fans that made long drives to try our dole whip.
For non-raw fish eaters, we offer chicken, shrimp, tofu, and vegan shrimp. We also serve pineapple dole whip and our version of avocado toast called "Pokecado Toast."
JJ: Is that Catawba Brewing's White Zombie in the Fridge?
LS: Yes! I'm happy to announce that we are now offering seltzers, wine, and beer including local favorites from Catawba Brewing. Our guests (21 and older) can now enjoy a wide variety of alcoholic beverages with their poke.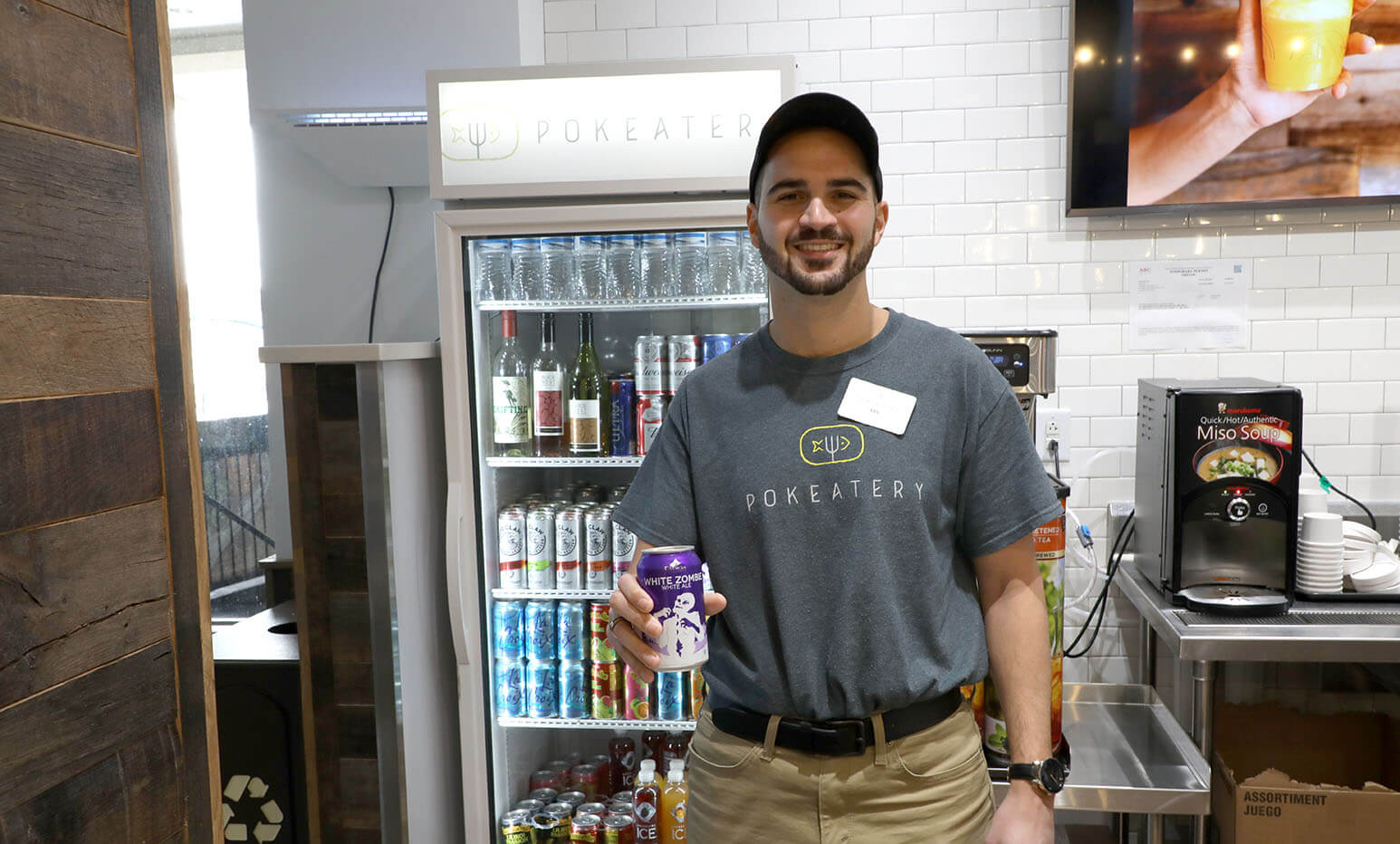 Location and Hours of Operation
Located across from Jason's Deli on the second level of the Epicentre.
210 E. Trade St, Charlotte NC, 28202
Sunday – Thursday from 11 A.M. to 8 P.M.
Friday – Saturday from 11 A.M. to 9 P.M.
If you're local to the Charlotte area be sure to checkout Pokeatery in the Epicentre. If not, they also have locations in California, Texas, and Louisiana. The Signature Poke Boxes, Pokecado Toast, and Dole Whips are delicious, healthy, and affordable.