Some customers choose to use the online design site, Canva, for creating print-ready files. When doing so, it's essential to make sure your files are set up correctly for the best print outcome.
Before you begin designing, we recommend that you turn on the print bleed setting. This function will allow you to view items going off of the page.
How to Set up Your Print Document
Click on "File" in the top left corner of your screen.
Then check "Show print bleed." Bleed lines are essential for all photos and colors that extend to the edge of the page.
Due to the risk of a shift when cutting, make sure you extend the images outside of the bleed line to guarantee your document does not have a white stripe along the side of your page.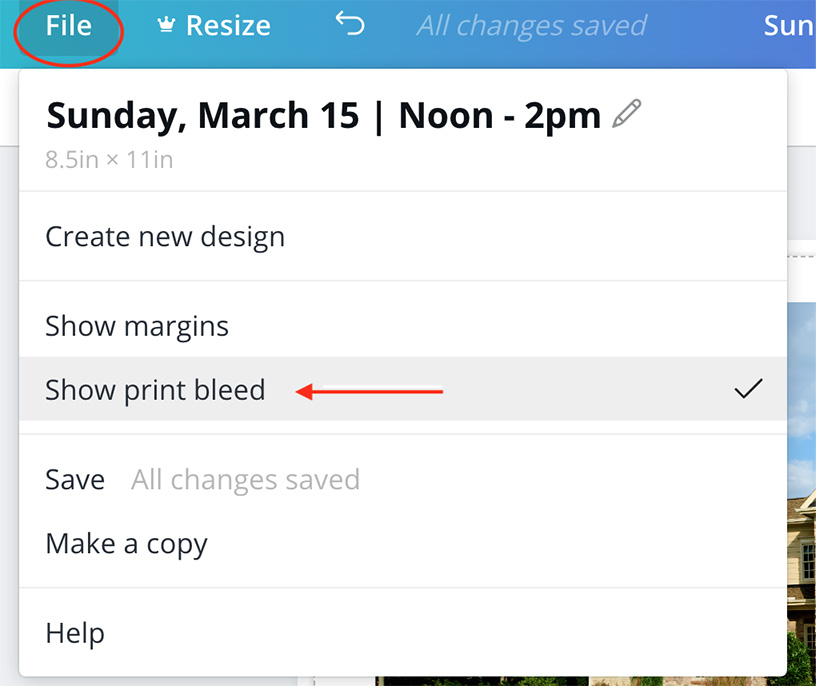 When you are happy with your design, it's time to download the print files.
How to Download Your Print Document:
Start by clicking the download button in the top right.
Under "File Type," make sure "PDF Print" is selected. (Not PDF Standard).
Make sure "Crop marks and bleed" are checked. While we do not require crop marks on our files, it is important that your file contains bleed. This setting will give you more bleed than needed, but it's better to have more than not enough.
Download your files in a single-page PDF format.
Click "Download" to receive your files.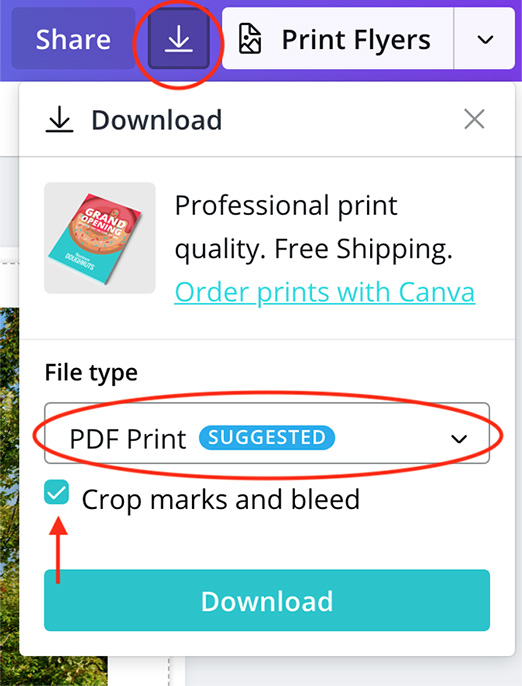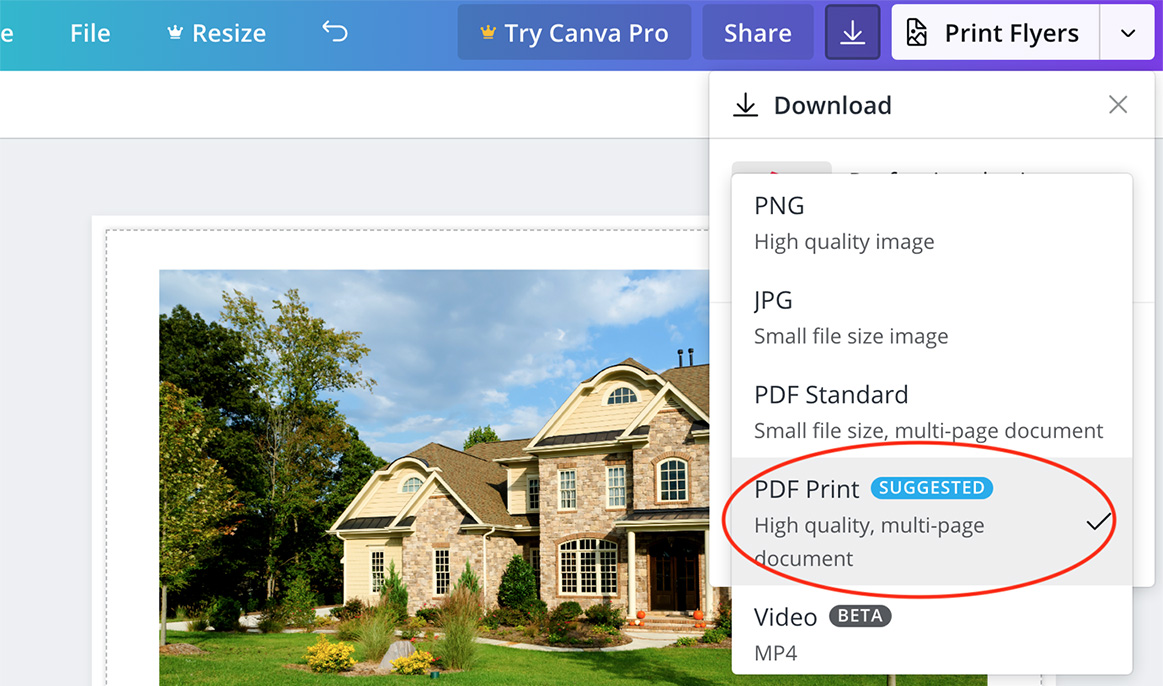 Now that you have your files, you are ready to place your print order through your Primoprint account.
When prompted to upload your files drag and drop the pdf file into the artwork field. Once the file loads, you'll notice a few errors.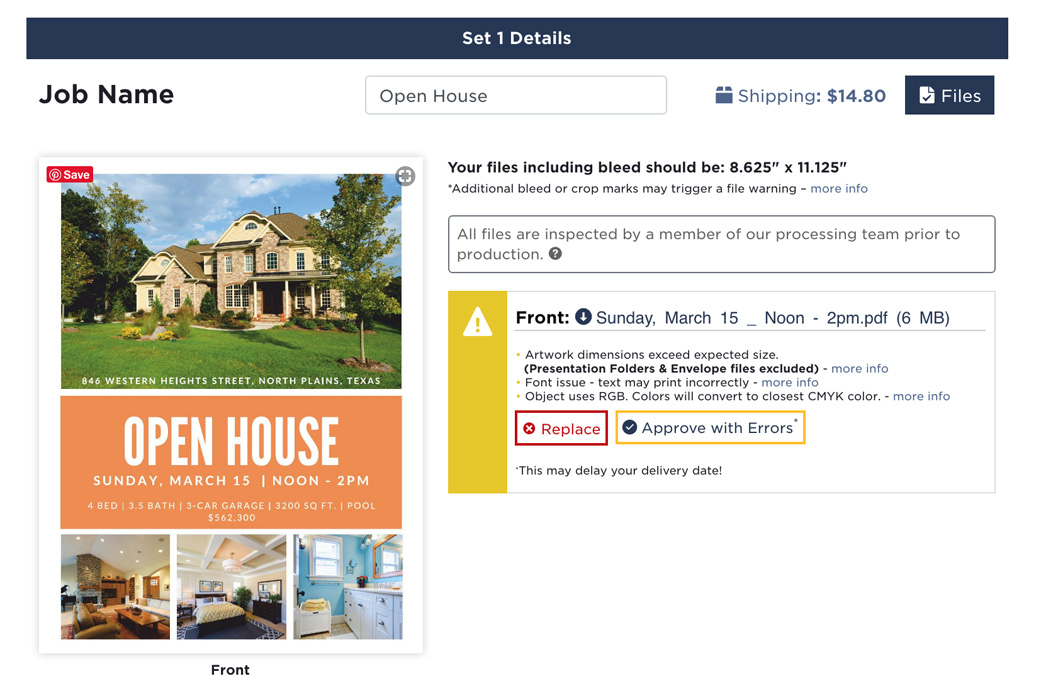 Artwork dimensions exceed the expected size. This is due to the extra bleed, and crop marks Canva provides.
Font issues. This is due to the way Canva converts its web fonts.
Object uses RGB. This error is caused by the web application creating files in RGB, while print programs generate the file in CMYK. Our system will automatically convert the files to CMYK for you. But please note: some RGB colors do not convert precisely to CMYK, so there may be a shift in tone.
When you see these three errors with Canva files, don't panic. These are expected and will not affect disrupt your print. One important thing to remember is that our team of Processors double-check all files before going to production. They will see the same error messages you received and will let you know if there are any actual file concerns before going to print.
Please Note:
If you are able to, please flatten any files you upload. Failure to do so can result in incorrect colors printing within your artwork files. If you cannot flatten your files,  please alert us in your "Order Notes" stating the files were downloaded from Canva and need to be flattened.
Do you have questions or concerns about your Canva printing file? We're here to help! Click here to contact us, or click the chat.