To bleed or not to bleed – that is the question. When it comes to print, the answer is to bleed. So what exactly is bleed, and why is it required to be included in your print files?
What is Bleed in Printing?
Bleed is the extra area included in a print file that allows ink and finishes to be printed all the way to the edge of the printed piece. Bleeds extend further than the cut line to ensure that a white edge does not remain after the cutting process. If the incorrect amount of bleed or no bleed is included in the print file, then any shift when cutting would lead to a small amount of white area remaining on the product.
All of our free file setup templates include a bleed area so that you can be sure your artwork contains the correct amount of bleed. The background of your design should extend past the trim line to the edge of the file. We require all files to be submitted with bleed. The area between the red and gray lines in our templates is the bleed area. This is the area that your artwork is required to extend to.
Business Card Template Tutorial
This business card tutorial will assist you by making sure you begin with correct dimensions including the proper CMYK color mode and bleed. We'll also provide the guidelines to make sure your design meet our production requirements ensuring the best print product available.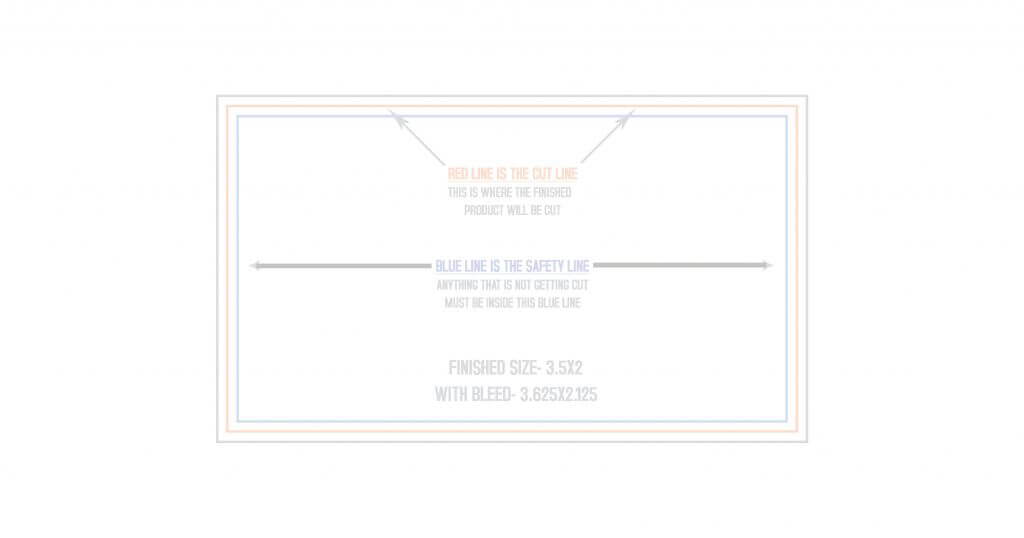 The majority of our standard print products like business cards require a bleed of 0.0625″ on all sides. Your bleed can be larger than this just keep in mind that you may get a warning when you upload your files.  As long as the previews look good, you should be all set.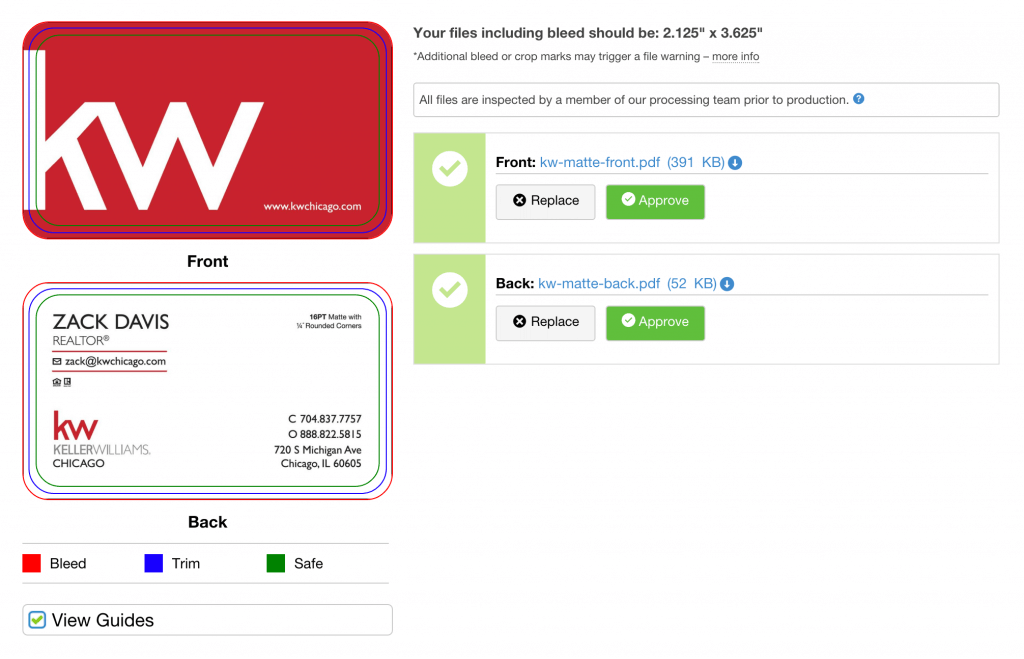 Large format products such as banners and H-stake signs do not require any bleed. If you any questions regarding bleed or the setup of your print files, please contact one of our excellent customer service representatives. They will be happy to review your files.