Are you searching for a cost-effective way to promote an event, market a grand opening, or highlight products and services? Are you an artist looking for a way to sell your art prints? Short-run posters can do the trick. Creating a clean design can make your poster stand out and become a powerful marketing tool that can be hung around town.
With an affordable price, you can profit from the benefits of posters, and they can push you to a profitable ROI. For an artist, this is especially an ideal avenue to keep high margins on your prints. Available in two popular sizes: 11" x 17" and 12" x 18." With no order minimums, it's hard to pass up adding short-run posters to your marketing and sales tool chest.
Increase Turnout to Your Event
Do you need to get the word out about an upcoming event? You can attract the demographic you're seeking for your event with short-run posters. Below is a list of some events that can often have greater turnouts when advertised with posters.
Local Concerts
Art Shows
Farmers Markets
School Fundraising
Church Events
High School Football
Themed Bar Nights
Return on Investment from this type of advertising might not be easy to quantify if you are hanging them up in addition to sending marketing emails, mailing postcards, or posting on social media.
However, with their low cost and your great design, they will stir up interest in your community and generate word of mouth advertising from the people who see them. There are many places you can put them to draw in potential visitors to your event.
Advertising brings in customers, but word-of-mouth brings in the best customers." –Jonah Berger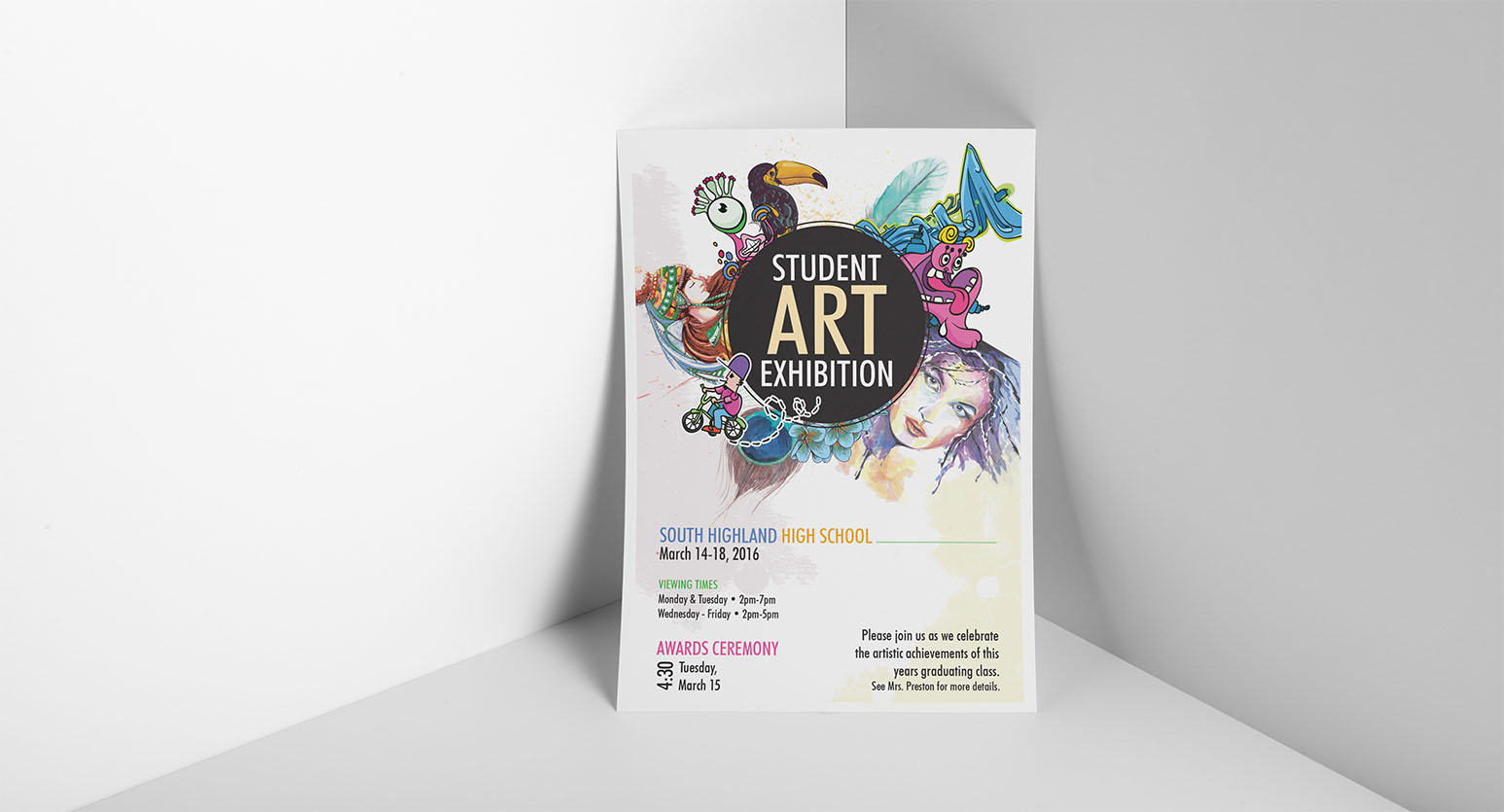 Pro Tip: Get permission prior to posting your posters. This will help ensure your ads are not taken down before your event. Do your research and educate yourself about the laws and ordinances in your area. This will pay off in the long run.
Popular venues for posting posters:
Coffee Shops
Bakeries
Book Store
Bars
Boutiques
Colleges
Schools
Community Bulletin Boards
Capitalize on Your Skills with Affordable Art Prints
Frequently artists who work digitally want the ability to sell their art prints in masses through avenues like Etsy, local art fairs, or weekly community markets. Short-run posters give you an affordable option for printing on-demand as needed, and not having to buy large quantities of a print, before you are sure if it will be a popular seller.
You can advertise your work through an e-commerce site and print them as orders come in. Or print 10 – 20 off before an event and not have to carry a large number of items with you to different locations.
There can be a significant return on investment by selling your artwork printed on short-run posters. Say you want to do a limited run of 100 digital prints.
Community Outreach
Ensure members of your community are aware of events and information that may impact their health, well being, or local neighborhoods. Provide daily visual reminders to your community to strengthen your other outreach marketing efforts.
Hanging posters around your community in places such as local cafes, libraries, food banks, grocery stores, and other frequently visited businesses will get the word out to a wide range of community members with the goal of getting them engaged.
Keep in mind that many of these places will have a captive audience while they wait in line to check out or during a mid-day meal. While some people may pass these by with a glance, oftentimes you are going to get repeated views by anyone who has your advertisement in their line of sight for an extended period.
Blood Drive
Neighborhood Meetings
Community Cleanup
Local Elections
Parades
Food and Clothing Drives
Health Screening Events
Printing posters have proven to be a cost-effective and versatile marketing tool. They're an exceptional way to expose your business and artwork to potential customers.
Posters continue to be a valuable tool to the artist who needs to sell their artwork to the masses, and not heavily invests on the front end for large print runs.  With a short turn around time, you can start printing your posters today.