Letterhead printing is a great way to stand out in today's digital-first world.
The Rochester Institute of Technology says 56% of customers believe print marketing is the most trustworthy media channel.
It's easier to write an email than it is to send a letter. But using matching stationery conveys an image of professionalism and attention to detail. Receiving mail is more personal.
Business letterhead is an excellent customer service tool, too!
Why Branding is So Important
Customers have tons of choices. Building a strong brand identity keeps you in the top of mind of customers who need your services. Printed marketing material reminds customers of your presence by hanging on their wall or appearing in their mailbox.
Many companies start backward with their branding. They invest in building a robust online presence first, and it's necessary for today's digital marketplace. But customers can't hold a website in their hands like they can a handwritten letter created on professionally printed stationery.
Online businesses often come and go. Investing in print shows your dedication to going above and beyond the competition. Your business appears "official" in the eyes of customers who may be on the fence about using your services.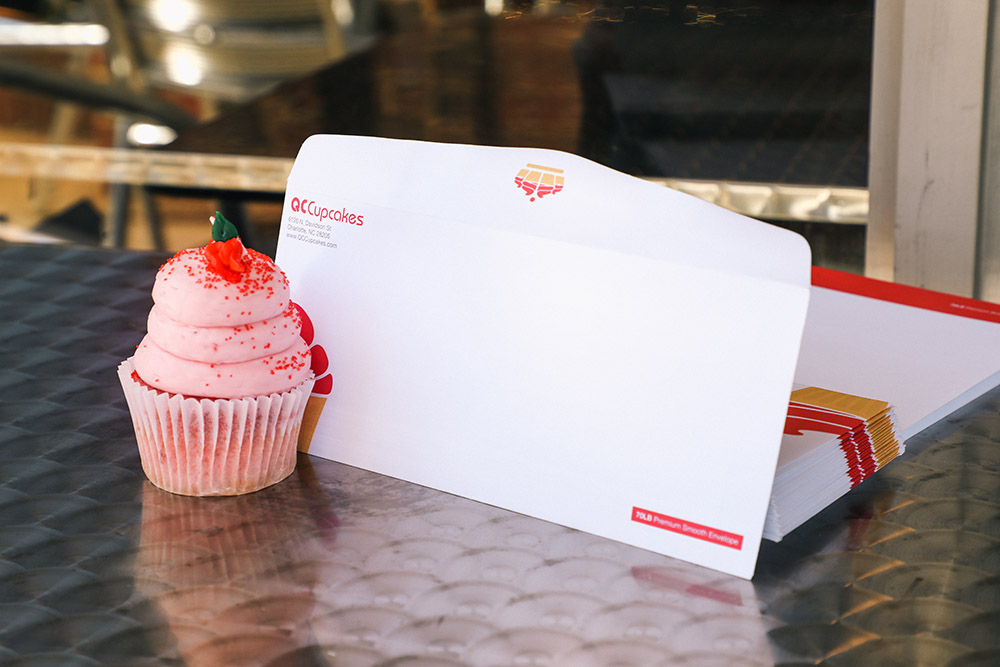 Who Uses Printed Letterhead?
Like we mentioned before, business letterhead is an excellent customer service tool for every business because it conveys an image of strength and longevity.
Every business can benefit from professional letterhead and business envelopes, and these industries use custom stationery more than most:
Legal
Healthcare
Insurance
Financial
Education
Government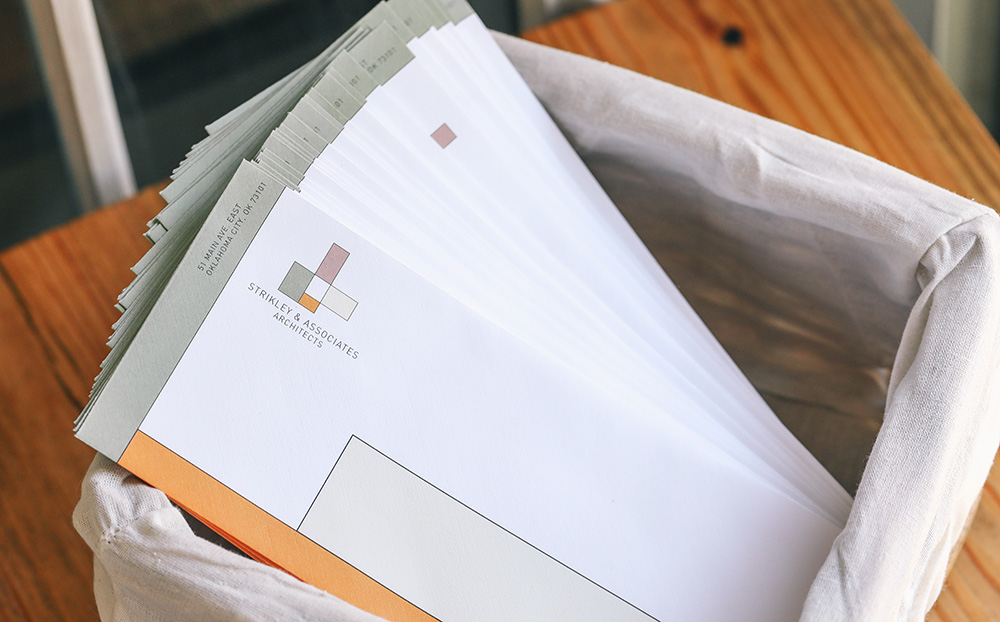 Don't Forget Custom Letterhead!
Printed envelopes are a staple of every business supply closet. Matching letterhead and blank second sheets are available as well.
Letterhead and custom envelopes are available in both smooth and linen finishes on a premium 70LB stock.
Linen Card Stock: This stock provides a cross-hatch woven texture giving them a slightly textured look and feel. Linen is a more elegant option.
Smooth: Offers a professional bright white heavy duty paper stock.

Letterhead Inspiration
The hardest part of every design project is getting started. Here are a few sites to inspire you:
For more inspiration, follow us on Instagram at @primoprint.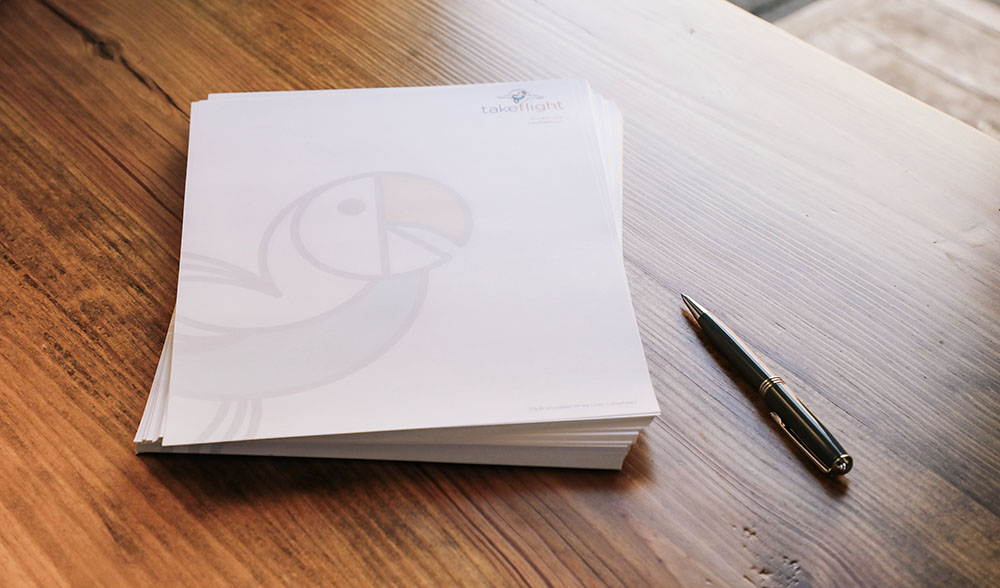 Even one-person companies can appear to be much more substantial when they use their brand across all of their digital and printed materials, including business cards, brochures and more.
Benefits of Printing Letterhead
This appearance of greater size and strength in the market solidifies your potential clients' confidence in your ability to handle their business.
Improves Business Image
Stand out from Competitors
Increase Brand Recognition
Make Communications Easier
Increase Business Website Traffic
It also lets your customers know they can trust you to treat their business with the same respect you have for your own.
Letterhead Design Tips
A well-designed business letterhead on premium paper can go a long way. Below are areas you should consider the next time your designing your letterhead.
Necessary Content: What information are you going to include? You'll need to make sure you include enough information to identify you and your business. The obvious is to mention who you are, your business location, contact information, email, website, and other details that would be beneficial. Additional information can include an image, logo, or business tagline. Keep in mind; it may be best to use a generic company email such as info@business.com.
Other Information: If you're business or brand is regularly active on social media, you may want to include your business handles, including Facebook, Linkedin, Instagram, and more. It's another way to gain customer's trust and a way to keep in touch with you.
Design Elements: When creating a design, businesses often try to include additional elements that represent their business or niche. Other than necessary information and logo, a law office may consist of a list of the partners, and a medical office can list the primary doctors.
Choosing a Font: The font that you select may be located within your business logo. If you already have an overall "business font," it's best to stay consistent and try to include it within the design. By doing so, it can help with the overall business branding. If you're starting from scratch, we've listed some information to think about when choosing a font.
Whether you want a mondern font or more traditional, Sans Serif or Serif is a good start.
Font Family
Font Size
Keep it Simple: You want to keep in mind, the primary purpose of a business letterhead is for sending written content. You'll want to make sure to leave plenty of room to include your written message, and the design isn't too distracting from the primary purpose, the message.
Designing letterhead can be challenging. There are boatloads of great inspiration available online (or you can ask a member of our excellent design team for help.
If you're having trouble getting started or have questions about the ordering your personalized letterhead, please contact us today! Browse through some of our company letterhead examples and designs.