It's been a long time in the making, but we at Primoprint are excited to announce that we now offer rose gold as a Stamped Foil option. A lovely blend between gold, copper, and our soft pink, our rose gold is going to be your new favorite color foil.
What's excellent about rose gold is that it's a relatively balanced color. Yes, it can look beautiful and feminine, but on the flip side, with the right design and complimenting colors, it can also be masculine. Florals and serifs fonts can make your cards look vintage. And simple, clean design elements and colors can make rose gold look modern and fresh.
Gold or Rose Gold?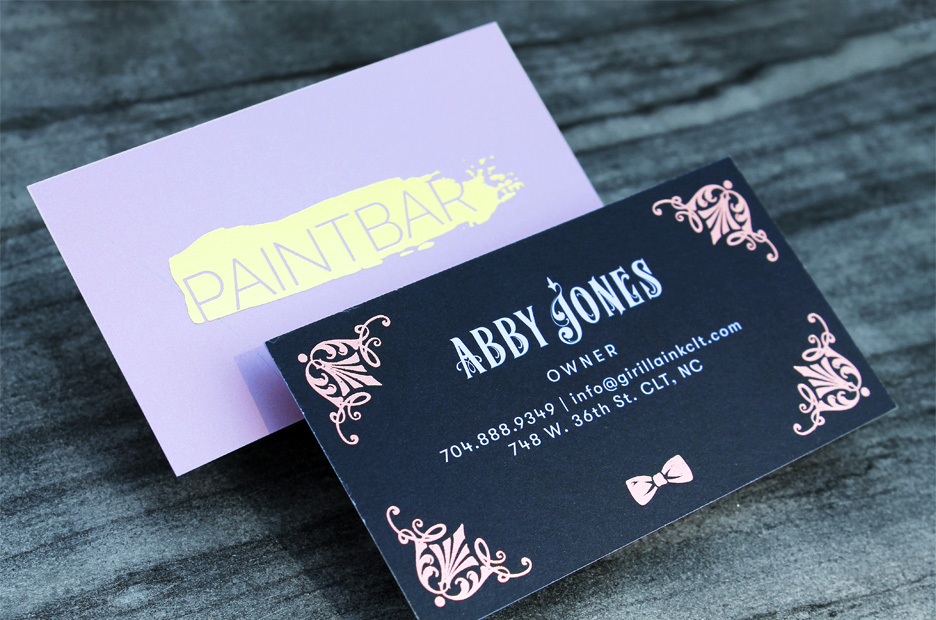 Gold Foil
Our gold foil has a slightly cool tone to it, with being more on the yellow side. It's that classic, tried and true gold.
Rose Gold
The rose gold is warmer, with a pink hue that in different lighting can appear very pale and almost silvery to warm and on the copper side.
This foil color is available on our 14PT Uncoated and Silk Laminated directly through our site. We also can add it to our Painted Edge and ModCard as a custom order.
Which gold foil do you prefer?