Whether it's carefully designed business cards for a client or a stack of attention-grabbing business cards done ASAP for your next conference – you're going to need to pick a printer. And when selecting an online printing company, there are a lot of things to consider, and newcomers might not know where to turn. Between local print shops and online print companies, there is certainly no shortage of options!
According to experienced graphic designers, the four most important options to consider when selecting a printer are:
How fast do you need it?
How much control do you require?
How much experience do you have with working with printers?
Print locally or online?
Resource: Why You Need a Free Sample Packet
How Fast do You Need It?
Timing is probably the most important variable when selecting your printer. Business cards take time to make, and the fancier they get the longer they take to print. Options like such as silk laminated or Spot UV means more passes through the press. Each trip through the press requires time for the ink or coating to dry. A tighter deadline will mean fewer options, so be sure to consider this when designing your card.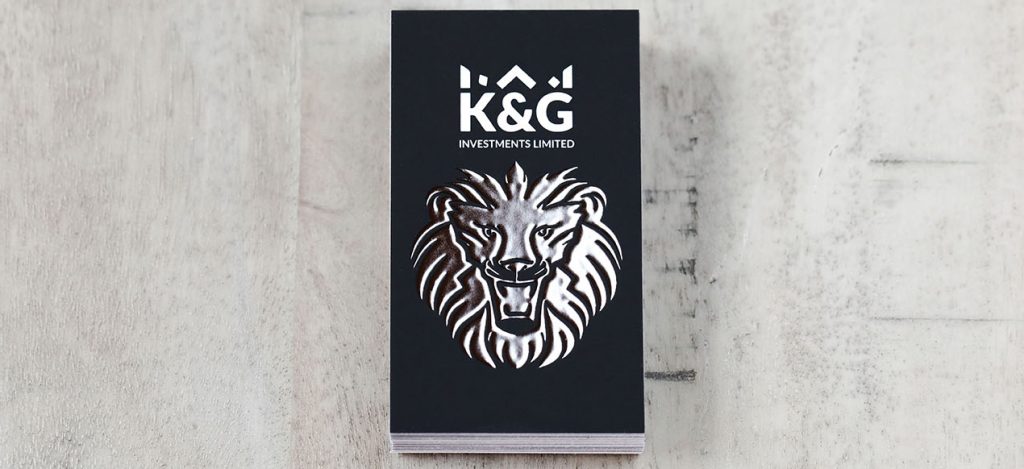 How Much Control do You Require?
Local printing presses are great if you need to do press checks to ensure that your CMYK build of that Pantone 281 color your client insisted on having is as accurate as possible. In-person press checks allow you to show up at the time of printing and work with the press operator to dial in colors or make other adjustments. Most customers and designers would never need this, and that's what makes online printing companies such an excellent option for most.
What Experience do You Have with Printing?
Newcomers will usually need some guidance, and this is where most local print shops will excel as they can patiently walk you through all of your options.
Print Local or Online?
Smaller local shops might have packed schedules that can push your deadline out weeks. Larger local printing presses could be an option, but will probably still delay your job weeks and cost you twice as much!
What happens if you need business cards FAST or don't have access to quality local print shops?
Fortunately, online printing companies mitigate this delay and cost by having MANY facilities and incredibly fast shipping options. Turning to online printing companies will solve this issue, but most will fall short on providing you with the necessary information to succeed.
Make sure you check their reviews, watch out for gimmicks like fancy boxes and unnecessary add ons to your order, and see how helpful their customer service team is. Some will even offer design services at very affordable prices!
Finding that perfect printer doesn't have to be a struggle! Plus, designing a simple business card doesn't have to either. We can help with your design.