Print advertising is a great tool to advertise your business and create awareness of your company's products and services. But there are a lot of myths about print advertising that may keep you from using it to its full potential.
Four of the most common myths are: 
Bad for the environment
Printed Material is Expensive
Digital advertising and social media have taken over
Cannot track ROI ( Return on Investment)
Myth #1: Bad For The Environment
Many people believe that the print industry is bad for the environment based on paper and ink use. But here at Primoprint, we strive to help our environment.
Paper: Our paper is made of virgin pulp from sustainably managed forests in the United States. These forests clean our air, control erosion, and provide environmentally friendly jobs. 
Ink: Our products are printed with environmentally-friendly printing inks. The inks we use to print our CMYK products are manufactured in an ISO-9001:2000 certified facility. Their main ingredients are bio-renewable and sustainable materials, and they have no petroleum-derived volatile organic compounds (VOCs). 
Our 4-Color Digital inks have zero VOCs and meet the demands of EN71, part 3. Large Format rigid inks have extremely low VOCs and are SCAQMD compliant. Plus, we are adding LED curing to reduce our carbon footprint.
Recycling: We actively recycle all paper waste, used metal printing plates, waste inks, and solvents. These practices reduce air pollution, improve employee safety, and are key parts of our commitment to sustainability.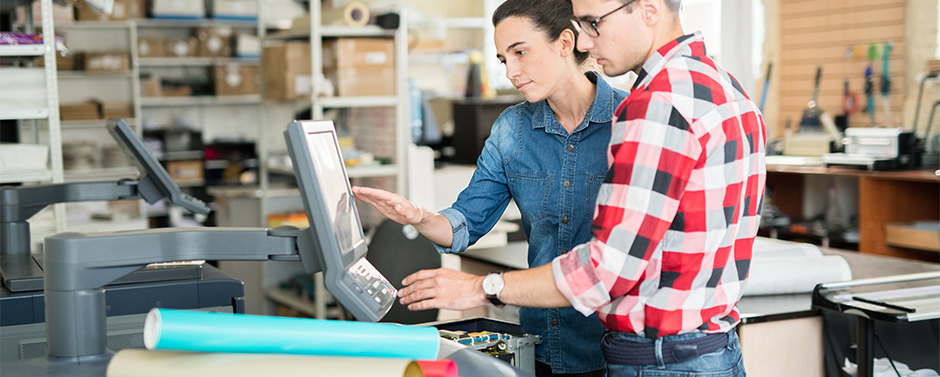 Myth #2: Printed Material is Expensive
Whether you're a large company or a mom-and-pop shop, marketing can seem extremely expensive. With print marketing you have options. You can save money by the type of paper stock and finishes you choose and also the quantity you order. Here at Primoprint, we offer quotes and options for any budget. Just reach out to our team and will work with you to find the best option.
Myth #3: Digital Advertising and Social Media Have Taken Over 
Many people believe we are in a digital world now since most adults have electronics at their fingertips. While this might be true, print advertising is also still relevant. Think about the magnets on your fridge, the menus on your kitchen counter, and when you leave the home all the Out-Of-Home marketing you see daily. (Check out our OHH marketing blog How To Increase Business With Out-of-Home Marketing) Keep in mind that the consumer is the main focus of physical promotions. The goal of physical promotions is to reach out, capture the consumers' attention and then make a connection between the consumer and a product or service. The medium affects how well the message is received because it requires more effort to create an effective ad. The physicality of tangible ads is a big part of what makes them effective.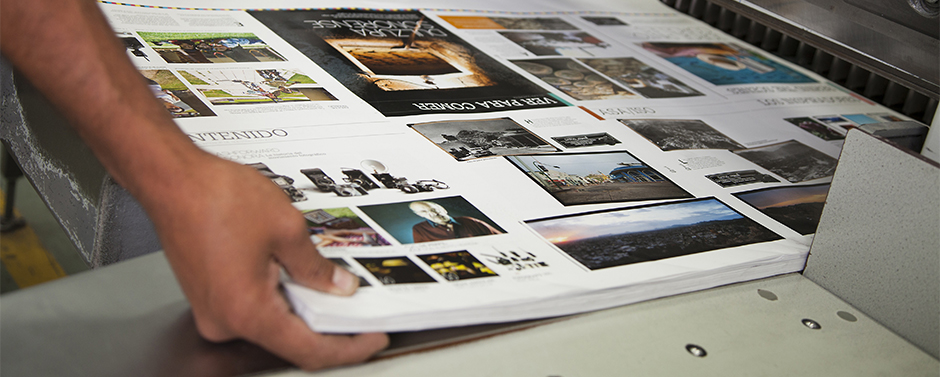 Myth #4: You Can't Track Your Return On Investment (ROI)
Many people believe you can not track ROI with print advertising. But in fact, there are many ways to see how your investment is paying off. Some ideas include:
Call Tracking Numbers (Specific phone numbers used only on advertising)
Landing Pages (Ex: YourWebsite.com/printad)
Using Electronic Service Request on direct mail pieces to update your database 
Coupons printed on your ads ("Show this postcard to receive…")
Have you moved past the printing myths and ready to use print advertising to maximize your business and grow? Our team is available to help you get started. Reach out to us today to get started.