Even though QR codes have been around for many years their popularity really took off in 2020 and 2021, offering businesses a safe way to get information out to their customers. For example, many restaurants have started using QR Codes to eliminate menus and the hassle of constant disinfecting.
So, what is a QR Code? QR is an abbreviation for Quick Response Code. It is a two-dimensional barcode that an individual can scan with a phone or tablet camera and then be taken to information provided by a business.
A QR Code can be used for many reasons. You can use it as a locator, a tracker, or even to take payments. Other actions include directing to your website or social media site, adding your contact information to their phone, sending a text message, sharing a wifi password, or even providing information regarding an event.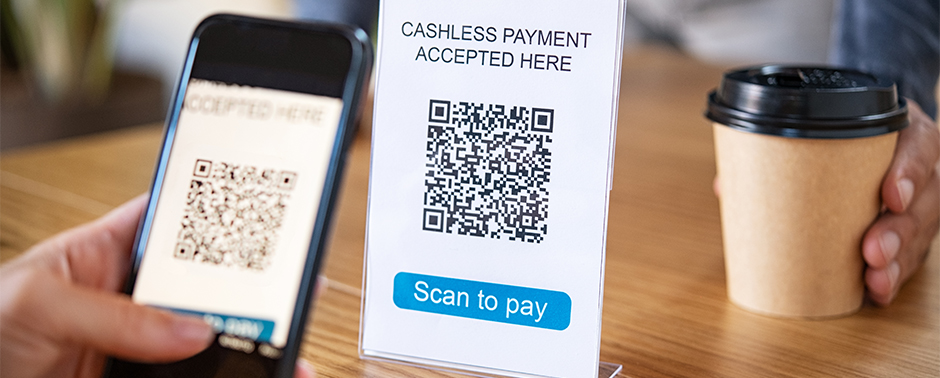 How to make QR codes:
A quick Google search shows that there are plenty of options for creating a QR code. For this example, we'll explore QRCode Monkey. They are a great option as you can create, edit and track your QR codes. They also offer a huge variety of QR generators from URL, email, location, social media, events, and more. We'll start by creating one for an event.
1. Enter your content: Event title, location, start and end time
2. Set your QR colors (Reminder: stick to your brand): Instead of asking for a traditional color name, it will ask for a Hex code. Find your Hex code in your brand manual or ask your graphic designer.
3. Add a logo: Adding a logo will help you stand out to consumers and be recognizable.
4. Customize design: You can customize the QR code by eyeballing the shape, eye frame shape, and body shape.
5. Create QR code: Sit back and let the generator do its job!
6. Download and save: You'll have the option to download a .SVG, .PDF, or .EPS. All of these formats will save as a vector file which is high quality for printing.
For those of you designing in Canva, they also have a QR code generator built into their system.
Adobe InDesign has also implemented a feature to create a QR code from right inside the program.
How to display your QR codes:
QR codes are great for print advertisements because, as a general rule, you want to have plenty of white space to avoid overwhelming your reader. Here are some ideas to display your QR code:
1. Business Card: Business cards typically have your basic information such as name, email, and phone number. But with a QR code, you can send people directly to your website to read your bio, see customer reviews or ask for a quote.
2. Menu: During the pandemic, restaurants turned to QR codes. Instead of having to clean endless amounts of menus between customers, restaurants utilized one table tent per table with QR codes that directed patrons to their online menus.
3. Resume: You might be thinking, "Why would I add a QR code to my resume?" QR codes are great for sharing your online portfolio, showing potential employees your custom website, or directing them to your LinkedIn profile.
4. Direct Mail: Direct mail is a great place to use QR codes. One way is to send individuals to your website to receive a quote or request more information. This is also a great opportunity to build your database.
5. Flyers / Brochures: In April, we shared "5 Things to Keep in Mind While Creating a Flyer." QR codes are great for flyers and brochures because you typically pass them out or hang them in high traffic areas. A QR code can give your consumers more information than what is on the flyer but can also let you track your ROI.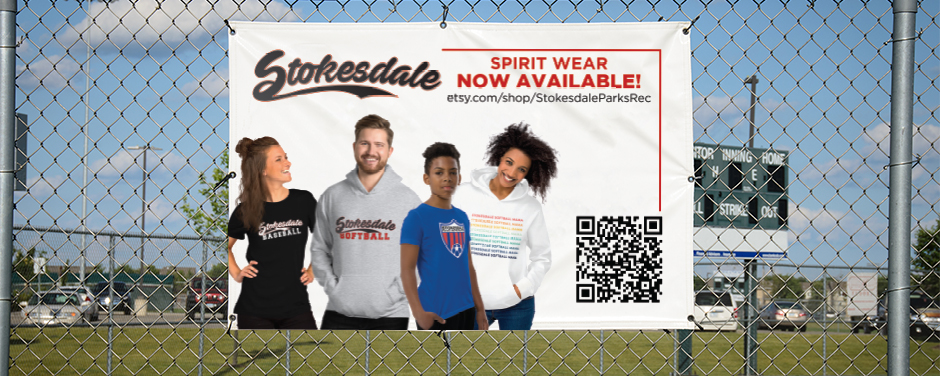 Need Help? We Are Here For You!
If you think a QR code is right for your next project, reach out to Primoprint! Our team will help you create a design and place your code in the perfect spot for your next print project. We can even help create the code if you need assistance. Get in touch today!