As a designer, one of our favorite projects at Primoprint is helping new business owners with their logo design and beginning the process of creating their brand. Recently Nicole Volpe reached out to us in need of a logo for her new law practice. She was also going to need business cards and letterhead.
I just started my own law practice. I am a sole practitioner and need a logo to put on my website and a letterhead design for letters and business cards.
Logo Design Background
First, we got started on the logo. After receiving a little background information, we determined that the main focus of the logo needed to be her last name.
My last name means "fox" in Italian so I like some of the logos with fox images.
Nicole also sent us some images to use as inspiration. Her office is very well decorated and offers a nice aesthetic to follow. She liked the color and the feel of each image. Providing these types of visuals always helps designers get an idea of the look they are drawn to.

---
The Logo Process
With this, we went to work! We wanted to provide Nicole with a few options to choose from. Since the fox was important to her and represented her name, we wanted to make sure this was a main icon in the options as well as give one additional without the fox for comparison. We stuck to just black-and-white options to start. This allows us to really focus on the design and could nail down a color pallet later.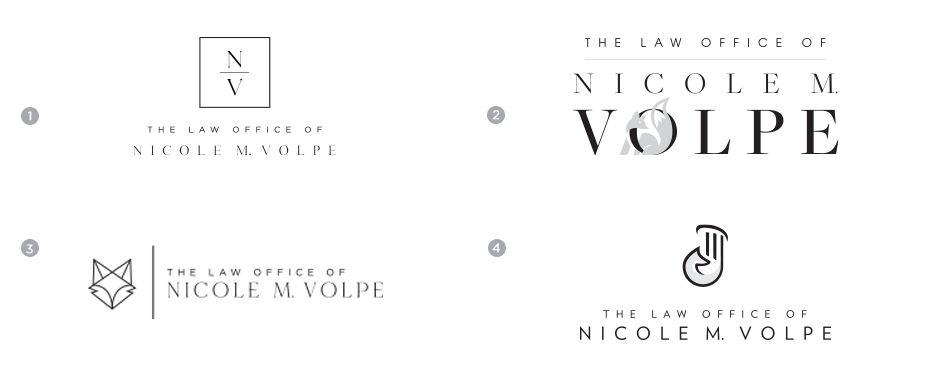 ---
Nicole knew exactly what she wanted! Number 2 stuck out to her and she was ready to move forward with it. Next, we provided a few color options. These colors were based on her provided photos. We sampled colors from her office, from her headshot, and even the photos of the water.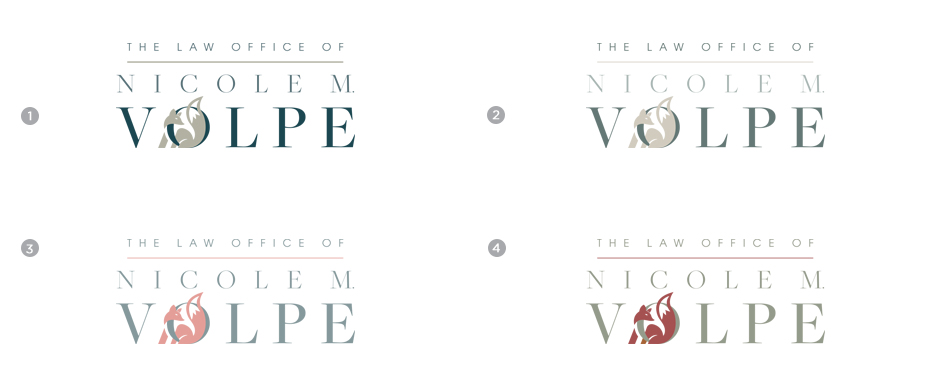 ---
Number 1 was the winner!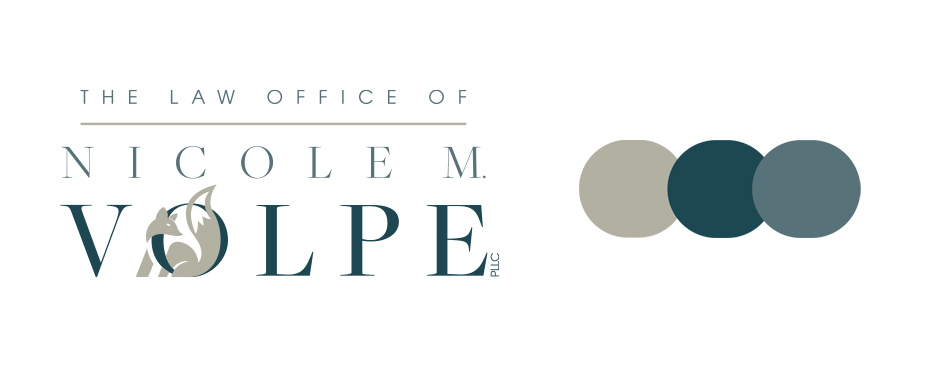 ---
Additional Designs
Next, we were on to her letterhead and business cards. Over the next couple of days, we presented Nicole with a few letterhead and business card options. She was able to choose the ones she liked the best, provided a couple small revisions, and then placed her print order for the final printed product.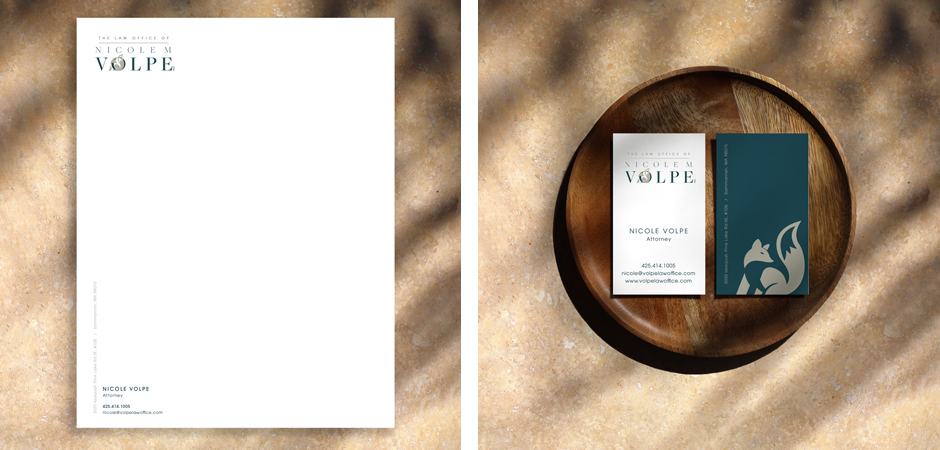 Thank you… you made this process a delight! I will for sure reach out if I need anything else.

Nicole Volpe
---
Developing your brand for the first time, or even beginning a rebrand, can be stressful. But it doesn't have to be. Contact us today and we can work with you to help develop an impactful logo and printed piece. To see more samples of our work, check out our Dribbble page.