A Little History
Typesetting is thought to have been invented around 1450 by a German man named Johann Gutenberg. Originally, when text needed to be printed several times, they would carve the letters out of wood. But this process did not prove to be effective because wood was too fragile. Gutenburg sought out to create a process that allowed characters to be perfectly placed with even lines and would hold up despite being pressed thousands of times. So Gutenberg chose a very specific lettering style and engraved the letters into the top of a steel bar.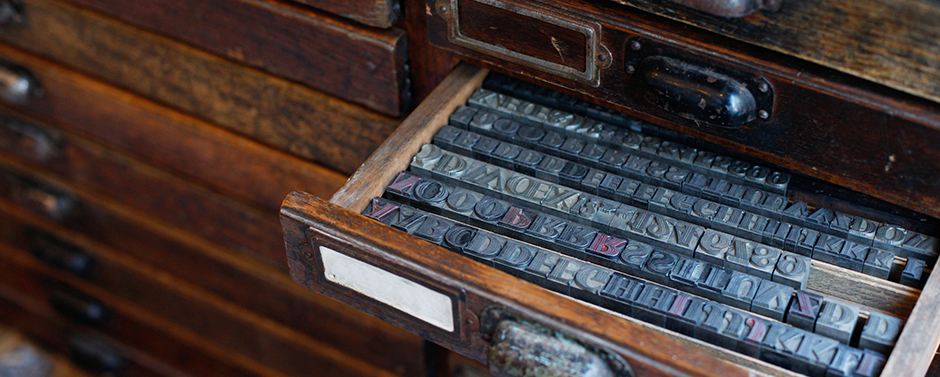 By 1800 the printing press had evolved to allow each individual letter to be placed (or set) into rows. Once the piece was finished printing, those letters could be reused for the next publication.
By the middle of the Nineteenth century, presses could produce twenty-five thousand copies per hour, but each letter in every book, newspaper, and magazine had to be set by hand.

Source: The History of Graphic Design by Philip B. Meggs, third edition, pg 133
Typesetting Today
Today, this process has obviously improved tremendously. Over 40 years ago computers took over the manual typesetting process. This means no more Typesetters sitting over trays of metal letters for hours upon hours placing each letter by hand.
(To see some really nice photos of the process in action, check out this article written by the Baltimore Sun.)
Nowadays, when you hear talk of "typesetting" what is that term referring to? According to Adobe, "Typesetting is the arrangement of words to create an optimal reading experience." The designer looks at font options, font sizes, and the space between each letter and line to make sure the text is easy to read.
Typesetting With Primoprint
At Primoprint, you may be recommended to try our "Typesetting Program." In this case, the Primoprint designers will take your business card artwork and update the text for new employees. If you want the same card design, but need cards for multiple people, this is a great way to get updated artwork fast. This is a one-time charge and includes artwork setup for the life of the template.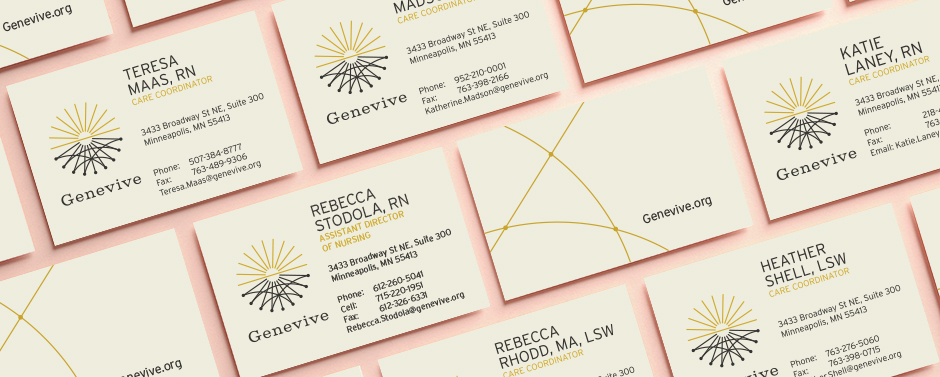 Typesetting is offered in two different ways. The first is for clients who are able to provide their own artwork. Sometimes this artwork consists of editable files. In this case we are able to open the files and start editing right away. Other times the fonts are not editable or maybe the artwork is flat. This is when we'll need to recreate the working files. We'll try to match your fonts as closely as possible and normally we can come really close, but we are not able to guarantee a 100% match. Once we have working files, this can be used time and time again for new employee cards.
The other option is to have us create a new design from scratch. If you pay to have us design your artwork, typesetting automatically is included in your design fee! With this option we'll normally present 2-3 design options and then you'll receive up to three rounds of revisions to get the artwork exactly the way you want it. Then we'll use the approved file as your template for all orders going forward.
Think the Typesetting Program is something you and your business could benefit from? Contact us today! We'd love to hear more about your needs and see how we can be of assistance!