You can be incredibly creative in the way you used business cards. You can establish a useful connection with potential customers, clients, and numerous types of businesses. One of the best features of business cards, they are affordable. Plus, they are great to have on hand at all times making them a great marketing tool.
There are many different types of card sizes (Standard, Thin, Square, European, and Folded), fonts, and color schemes available to ensure your business cards reflect you and your business.
When I receive a business card, I create an opinion about the company as soon as the card touches my hand. Is it thin and flimsy? Is it thick cardstock? Was it printed? Was it embossed? Is it a traditional business card size? To me, having a quality business card equates to having a successful business.   – Chris Ake, Grand Apps
The Appointment Card
One of the most traditional uses for business cards is an appointment reminder. You've seen them all over town from a physician's office to a styling salon. You can easily use them for your own company whether it's your store, an architect, or a construction company.
You are already establishing meetings with your customers, partners or business associates anyway. Business cards are a way to remind clients and customers of upcoming meetings while making sure they have your contact information. You can hand them out when you make a sale or leave a display with other businesses to help increase sales and brand awareness.
The Bag Stuffer
One of the best ways to get repeat customers is by placing a business card in every bag. The shopper will look at the card later, and many will put them on their refrigerators as a reminder of your business, product or service. You can include your contact information, upcoming sales and exciting facts and news about your business.
This is a way to remain in contact with your customers long after they have left your store. Not only are they great for your repeat customers, but you can also include them when creating a swag bag for an upcoming charity event or a goodie bag for handing out at your next conference.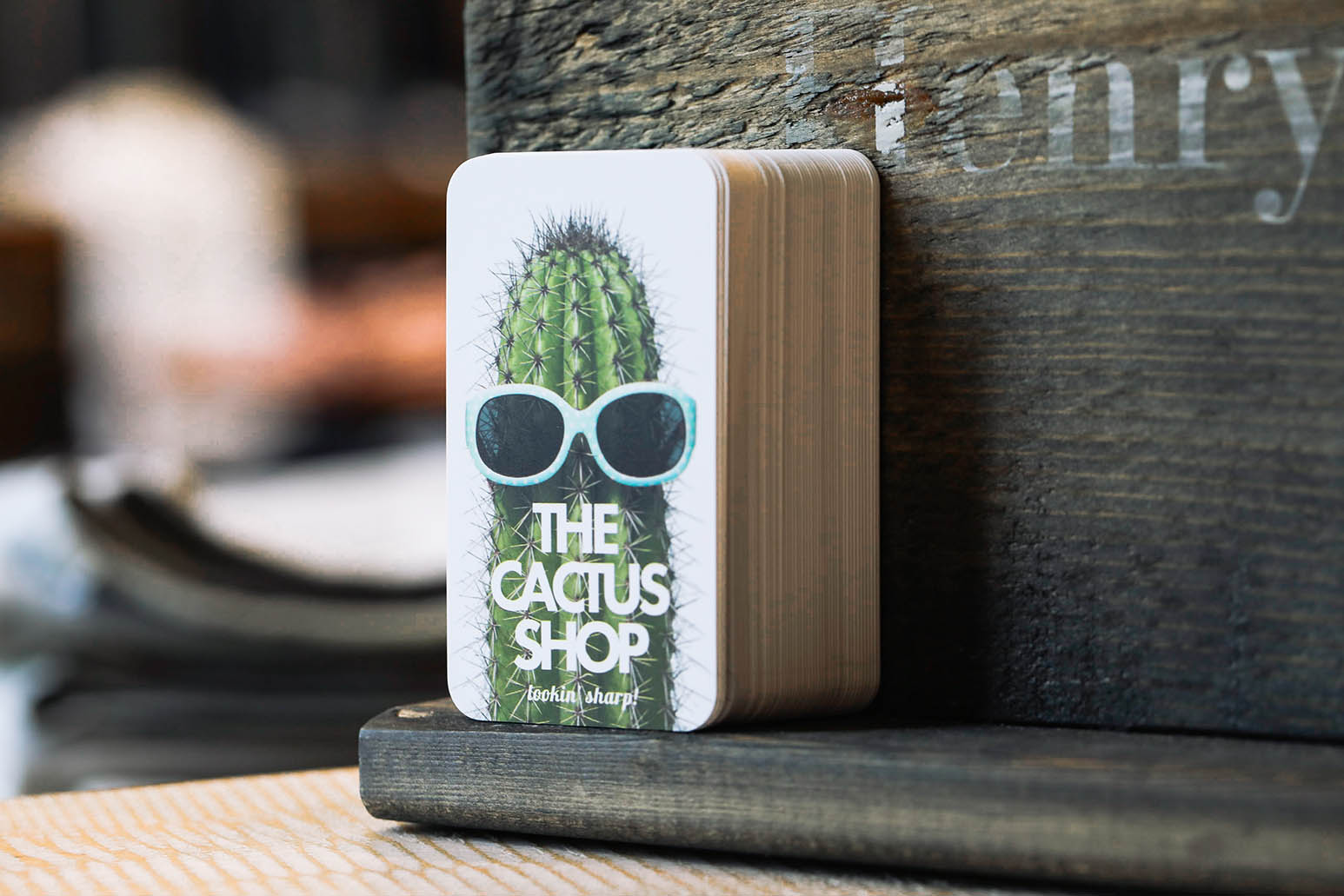 The Referral Card
Referral cards can give your business a nice boost. Just like any promotional materials, you'll want to make sure the card is well designed. Not only should they be appealing, but they also need to have the necessary information that is easy to read and understand.
Hand these cards to your best customers so they can give them to their friends and family. Offer a discount for the individual if the person comes in and presents the card. Providing a discount when this person makes their first purchase is an excellent way to increase your business. Make sure you decide on your program.
A recent study found that non-cash incentives are 24% more effective at improving performance than providing a cash incentive. Interesting in learning more? Take a look at HubSpot's article on How to Build a Customer Referral Program.
Sam's club is a great example of including a referral program with cards. They urge members to refer their friends and family. For each referral that joins, a $10 gift card is mailed to the existing club member and a $20 gift card is sent to the referral.
The Coupon or Discount Code
You can have a coupon or discount printed on the business card. Place them on display in your window or the counter for your customers to see easily. You can offer a reward for customers giving them out when they make a purchase.
If your customers enjoy your products or services, there is a good chance they will return to redeem the coupon.
Raffle Cards
Everyone loves to get something for free. If you are selling raffle tickets, a business card is a cost-effective alternative to an actual raffle ticket. Allow plenty of space on the card to enable those who enter to write their name on the back of the cards.
When you pull the winning card, it is much easier to have a name than a raffle number to identify the winner.
Information Cards
An information card enables your customers to learn about your business, products, and services. You can also include information about how you began your business. Adding a little personal touch can go a long way. When creating your information card, be creative.
You can include a calendar that can help keep the customer informed about upcoming sales, promotions, events, and festivals. The standard business card size is 3.5″ x 2.", so they are relatively small which makes them easy for customers to grab and keep for later.
The Event Ticket
Your business cards will make exceptional event tickets. When you are having an event, you can have cards printed with your business information, logo, venue information, time, and date of the event. You can further entice your customers by using fantastic design.
Allow the ticket to get noticed by adding Stamped Foil, Raised Foil, or other features.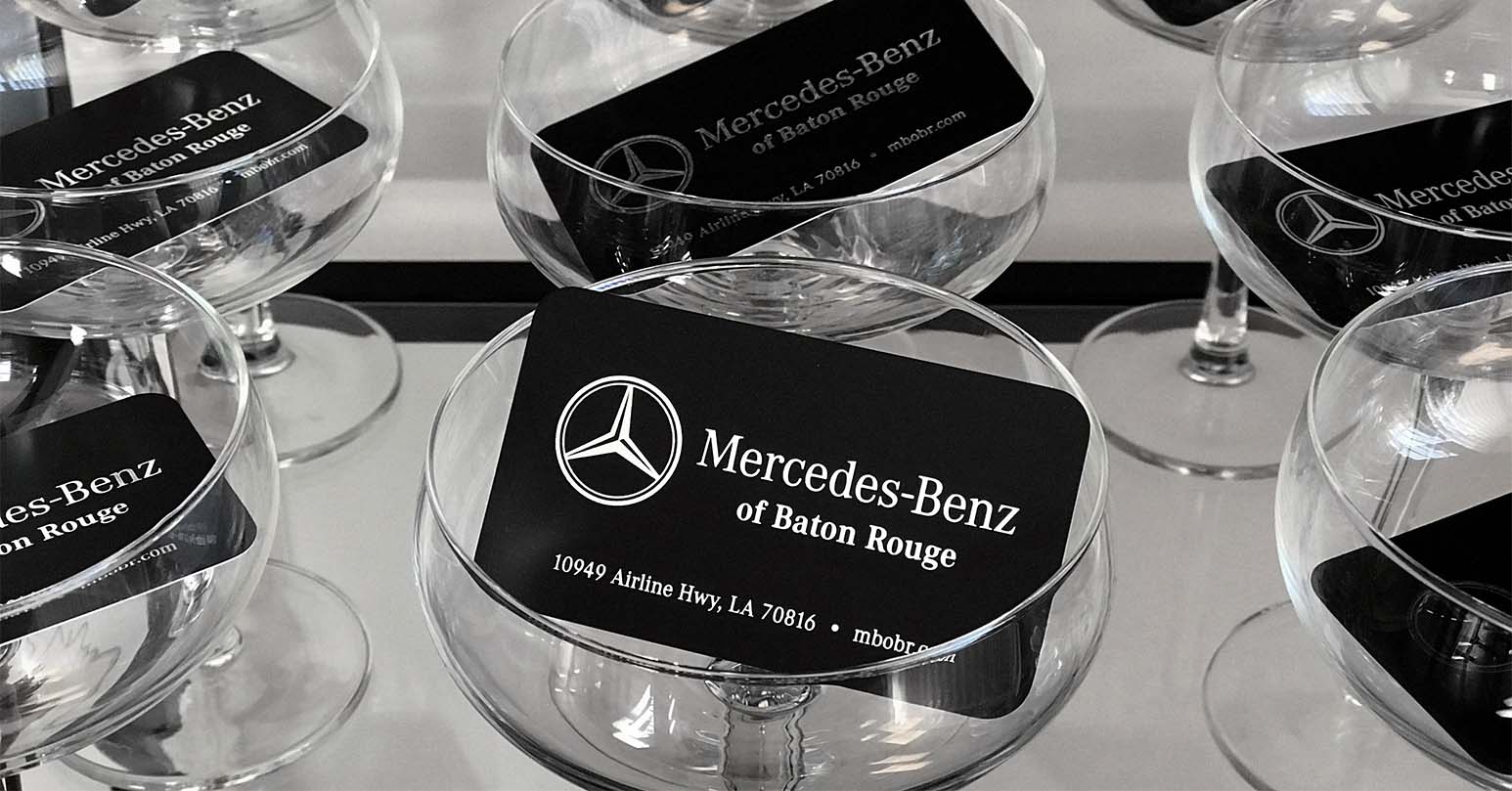 Making New Business Contacts
Every day, we have the capability to create new business contacts. This may be while having lunch, at the bank, or during a visit to the post office. You can have various conversations with these individuals, but that does not mean they will remember you, your business, products, and services offered.
When you provide them with a business card, it serves as a reminder. When it comes to the "how to create a business card design," try to include features such as Spot UV and an eye-catching image, as this can help the card stand out more.
The Business Card Distribution Game
This is a friendly competition with some similarities to the referral cards. The idea is to see how many people you can give your cards to within a set period or how far of a distance your cards can travel. You can figure this out by connecting your game to social media including Facebook or Twitter.
You can get some of the surrounding business owners to participate and have a prize for the winner. Not only will it be a lot of fun, but you can also increase your customer base and brand awareness.
Business Loyalty Cards
Your customers will enjoy having a loyalty card for your business. Business cards are just the right size making them easy for customers to hold onto, but also to stamp or punch every time a customer makes a purchase. Loyalty cards will help your customers to continue to come back to make make sure they continually get their card punched. This will help your business keep and ultimately increase repeat business.
Members of customer loyalty programs typically spend up to 18% more than other customers. via @HubSpot
For more information on starting a loyalty program, take a look at Sophia Bernazzani's article on The Beginner's Guide to Building a Customer Loyalty Program.
Partnership with Complimentary Services
You can use business cards to create a referral network with complementary companies. A good example would be a bakery partnering with a kitchen supply store or an accountant partnering with an office supply store.
Find a few businesses that compliment your products or services and provide one another with a stack of business cards for your customers.
Jewelry Backer Cards
If you are selling jewelry, (earrings, necklaces, pins) business cards can be an exceptional way to display the pieces effectively. All you'll need to do is punch a couple of holes into the cards to insert your jewelry piece. Make sure any critical information such as the name of your business is displayed easily.
Social Media Campaign
Have you recently started to engage your business with social media? Creating a campaign can get your customers involved with your company and brand. Print business cards to make them aware that you are active on social media and create a custom hashtag for them to use when sharing images of your business and products.
By doing so, this can help build customer awareness.
Resource: Best Times for Businesses to Post on Social Media
Do you have any creative uses for business cards? Let us know by commenting below.
Further Reading:
Establishing and growing a business is a lot of hard work. Business cards can make the process a little easier. They are versatile, enable you to create a distinctive statement, and will benefit your business. Try using them in one of the ways listed above and observe the effect it has on your business.