Roll labels can be a challenging project to print on your own. It is best suited for Primoprint, a professional online printing company specializing in label printing. However, if you would like to pursue creating your own, there are a few things you can do to make the process more comfortable and more enjoyable.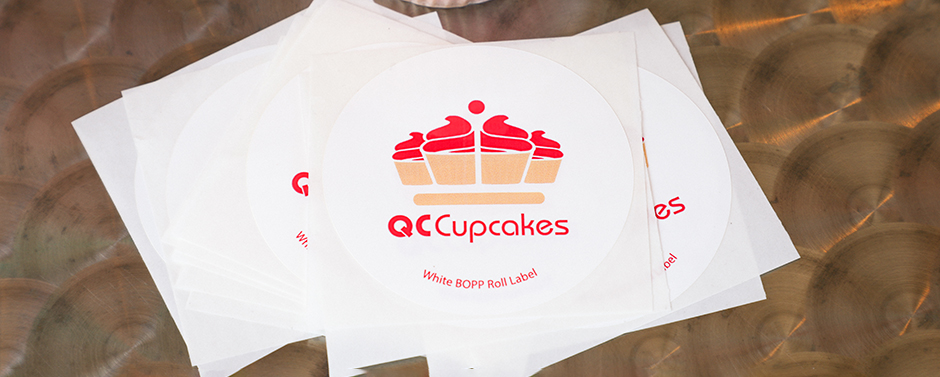 What to Include on Roll Label Designs
Use High-Resolution Images
Only use high-resolution images for your label design project. By doing so, this will ensure that your photographs look professional and crisp. JPEG is the preferred file of choice, as PNG and GIF images are not able to be printed in high resolution. Try to keep all photos above 300 dpi.
Feature Your Logo
Your logo should be the center of attention in your custom label. Feature it in the center or near the top of the design, and make sure that it is large enough to stand out from other included illustrations.
Measure
It is vital for you to measure your product's container before sizing them By doing so, this will ensure that you print the proper size for its dimensions. Measuring properly will save you time in the future and prevent the need for size-related adjustments. All of our BOPP labels have a 3″ core and an outer diameter of up to 6."
Line Your Artwork Up
Many people fail to use the ruler tool within the illustration software. This tool is used to line up artwork, text, and other components of a custom label. It will ensure that your design looks professional.
Create Your Label in CMYK Colors
CMYK colors, or cyan, magenta, yellow, and black, is the standard color scheme for label printing. Do not make the mistake of using RGB (red, green, blue) colors. This scheme is mainly used for the Web, and will not display your design true to color once printed.

Research Label Regulations and Laws
Certain products, such as food products, require specific labeling regulations. Failing to follow these requirements can cause legal complications later on. Research labeling regulations prior to embarking on the design process to save yourself time.
Use Vector Graphics
Professional digital illustrators use vector graphics instead of raster graphics because it does not produce a pixelated look or loses image quality when the design is enlarged.
These easy-to-follow tips can help you create your custom roll label with few complications. Now that you have a more thorough understanding of label design, you can get creative and have us print your high-quality roll label. We offer custom graphic design services if you need assistance in designing a useful roll label.
Need some Roll Label inspiration? Check out these designs from our Primoprint design team.