Whether you're targeting a group of prospects with a mailing list or blanketing an entire neighborhood with your message, postcard marketing is an effective way to get the word out.
The great thing about postcard marketing is that it's inexpensive and easy to manage. Measurement is pretty simple as well, and sophisticated tools to determine ROI aren't necessary. All you have to do is ask someone how they found out about your company.
Resource: Advantages of Using Postcards for your Business
Want to market like a pro? Check out the following tips to get your postcard marketing in tip-top shape.
Choose Your Images Carefully
With all the free print-quality images available online today, it's tempting to grab the first thing you see. But strong visuals are the key to getting readers to pay attention to your message. Think very carefully about your potential customers' likes and choose an image that will appeal to them.
Download our Free EDDM® Success Guide
Since you have limited space with your postcard printing, think maximum impact. Before and after photos (taken by a professional), funny pictures, or pictures of kids will turn heads. The right image can be the difference between a postcard going straight to the trash or hanging on the refrigerator.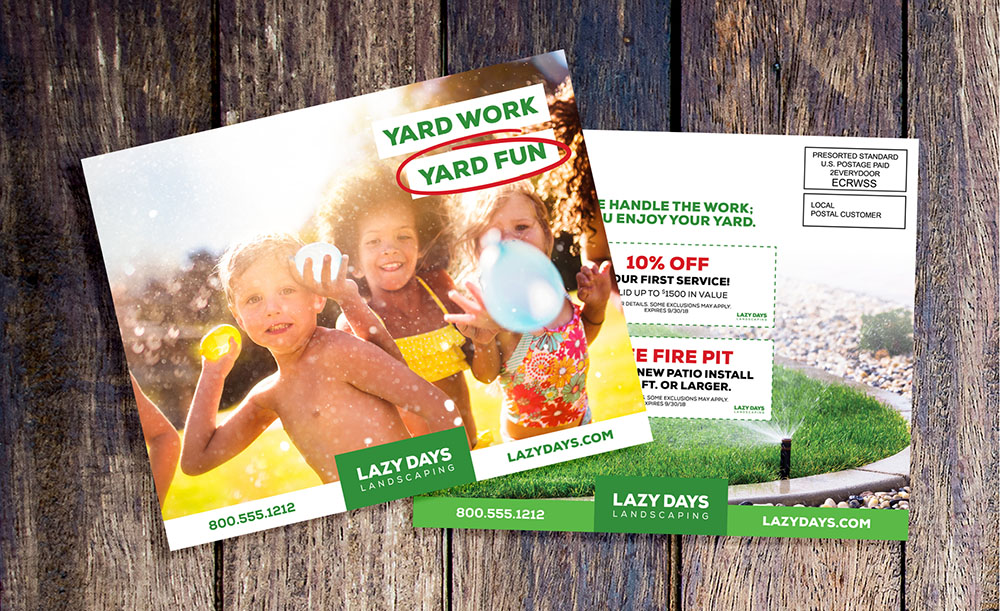 Give a Strong Call to Action
Lead people to what you want them to do. Create a specific message on your postcard that tells people to call or visit. While we want to accommodate everyone and give them options, the truth is the more choices you offer customers, the less likely they are to act at all. That's why your call to action should be specific and only recommend one action.
Include a Promotion
If your goal is to get people to your location, include a coupon on your postcard that requires them to bring in the postcard to get the deal. Postcard marketing is a great way to share promotions, and coupons often get saved, even if they're never used.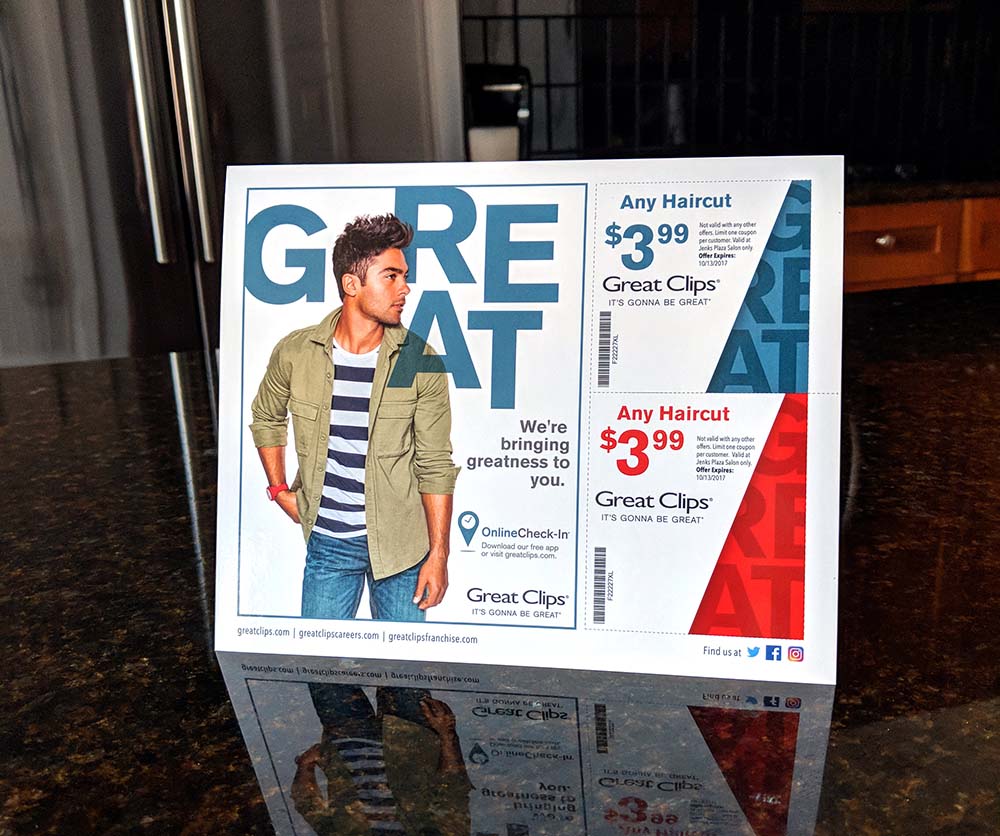 Choose Your Finish
Glossy UV and Matte are our most popular finishes for Every Door Direct Mail® postcards. Glossy UV coating enhances colors and photos allowing your message to pop. Our Matte finish is a dull coating that provides very little glare and a high-end look.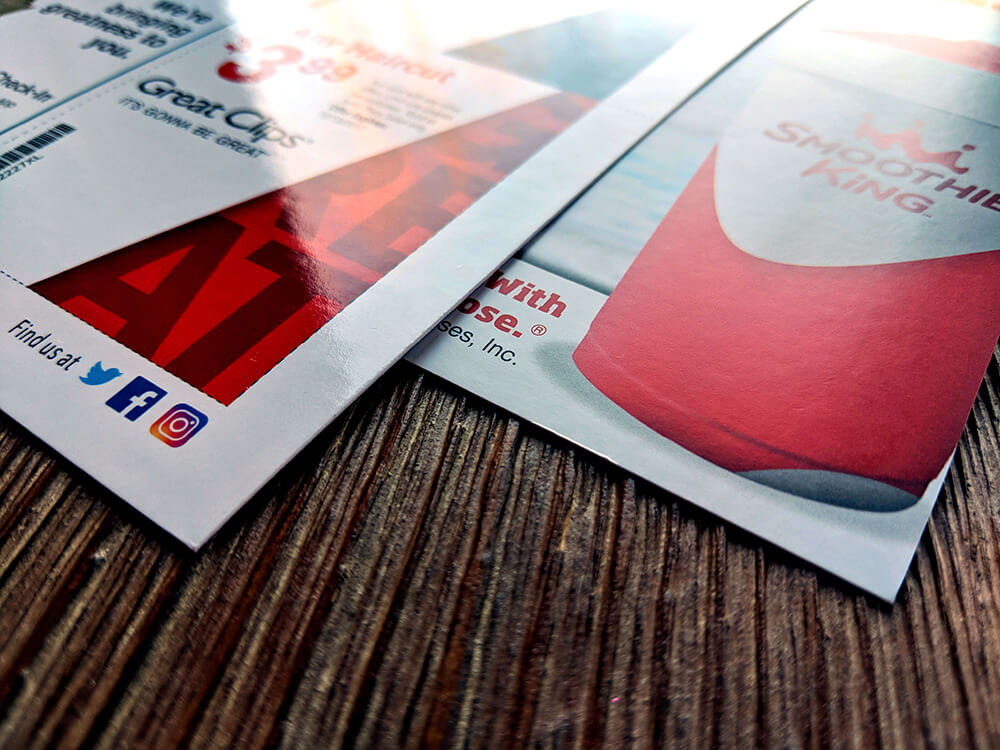 Regular Contact Wins Business
If someone's never heard of your business, it's unrealistic to expect one postcard to get them to jump up and take advantage of your services. Experts say it takes six to eight "touches" to get someone ready to buy.
Regular mailings to the same list are recommended, or try multiple types of marketing (postcard, phone call, etc) several times.
Keep It Consistent With Your Brand
Your style, fonts, images, and colors should match your brand. By sticking to your brand in every marketing piece you create, customers will know your company without even reading the ad. And don't forget your logo!
What Our Customers Are Saying
"We are thrilled with Primoprint's new full-service tool. The pricing is unreal, and the product is fantastic. Great job!"
Mindy P. (Customer Since 2016)

"Primoprint has simplified the regional direct mailing process for me by both lowering the costs as well as the amount of labor needed to execute…"
Jamison Young – Smoothie King
If you need help getting your postcard picture perfect, contact our design department and we'd be thrilled to help!