Handing a potential client your presentation folder leaves a lasting impression.
You appear professional, successful, and prepared. A well-designed folder has the power to elevate your brand and gain a client's confidence.
Design presentation folders with long-term use in mind. Steer away from adding information like an employee name or company address. This allows you to order for future needs and take advantage of the lowest price per folder possible.
Check out the following tips to create a folder that leaves a lasting impression!
Design Tips for the Perfect Printed Folder
Keep it simple:
Folders can be stored and used for more than their intended purpose. Minimalist design goes a long way. The front and back of the folder could contain nothing more than a logo on an eye-catching stock.
Match the design to the documents inside:
It's critical to consider the contents of the folder before you begin designing. The size you need depends on what's going inside.
Your printed presentation folder should be slightly larger than the documents inside. Traditional pocket folders are 9" x 12" (for letter-size inserts) or 9" x 14.5" (for legal-size inserts). If your folder contents are smaller than letter-sized sheets, we also offer 5.25" x 10.5" and 6" x 9" folders as well.
Matching documents inside the folder (like sell sheets or brochures) make your brand shine. What goes into your folders will change over time as your brand evolves.
Add business card slits or CD holders to hold smaller documents:
Traditional folders include two inside pockets and business card slits. We offer and recommend including business card slits on one or both pockets. Business card slips make it easy for clients to locate and hold onto contact information. Additional slits for CDs are also available.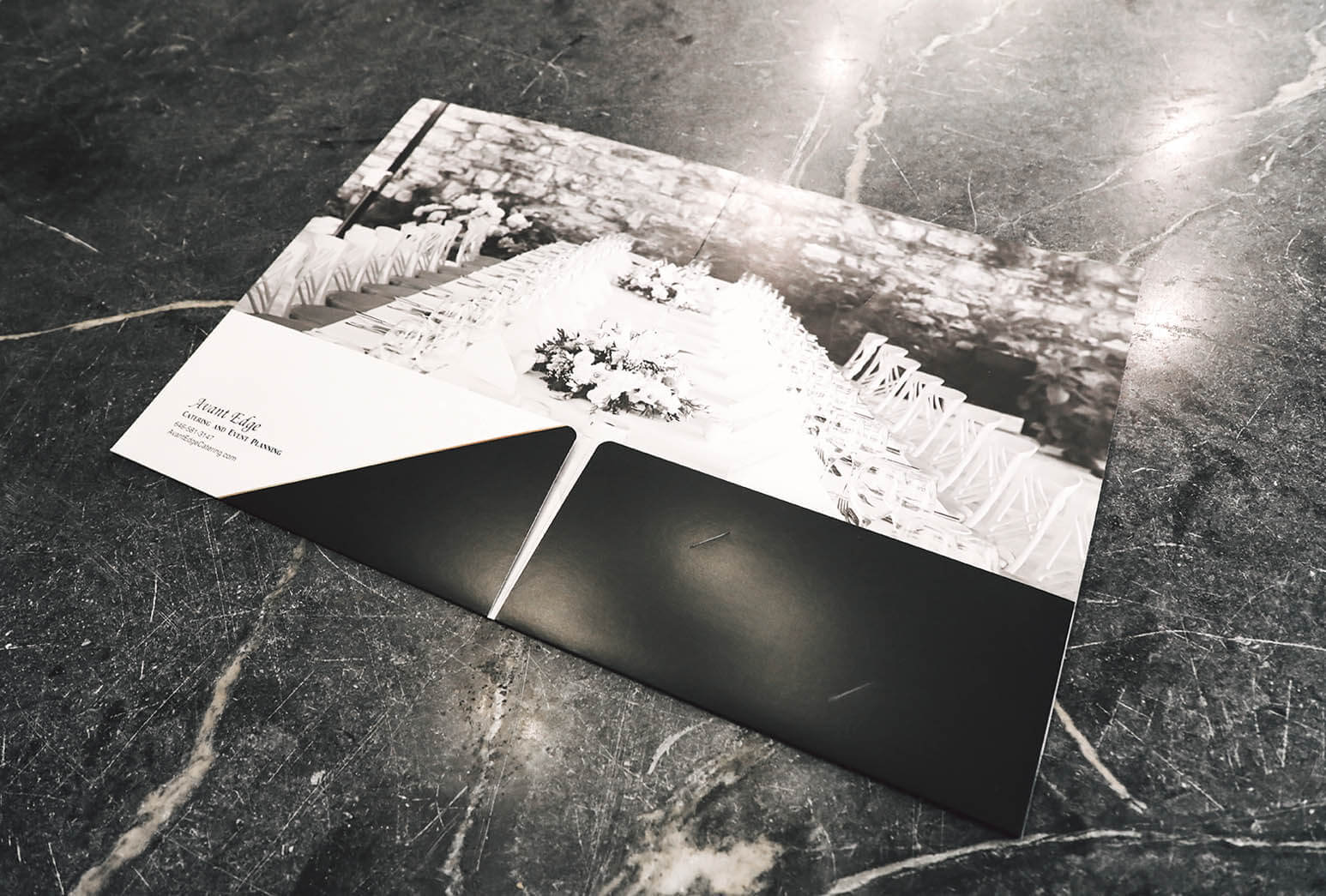 Use our layout templates:
Download the appropriate template or ask for one if you can't locate it. All of our templates are available on our templates page.
A Variety of Print Options
Match your folder stock to other print marketing materials. For example, if you use Matte business cards, we recommend printing folders on Matte stock. This helps create a cohesive brand identity across all marketing materials.
We offer the following stocks and finishes:
Glossy UV Coated
Matte
Spot UV
Silk Laminated
100LB Gloss Cover
14PT Uncoated
14PT Natural
Pearl Metallic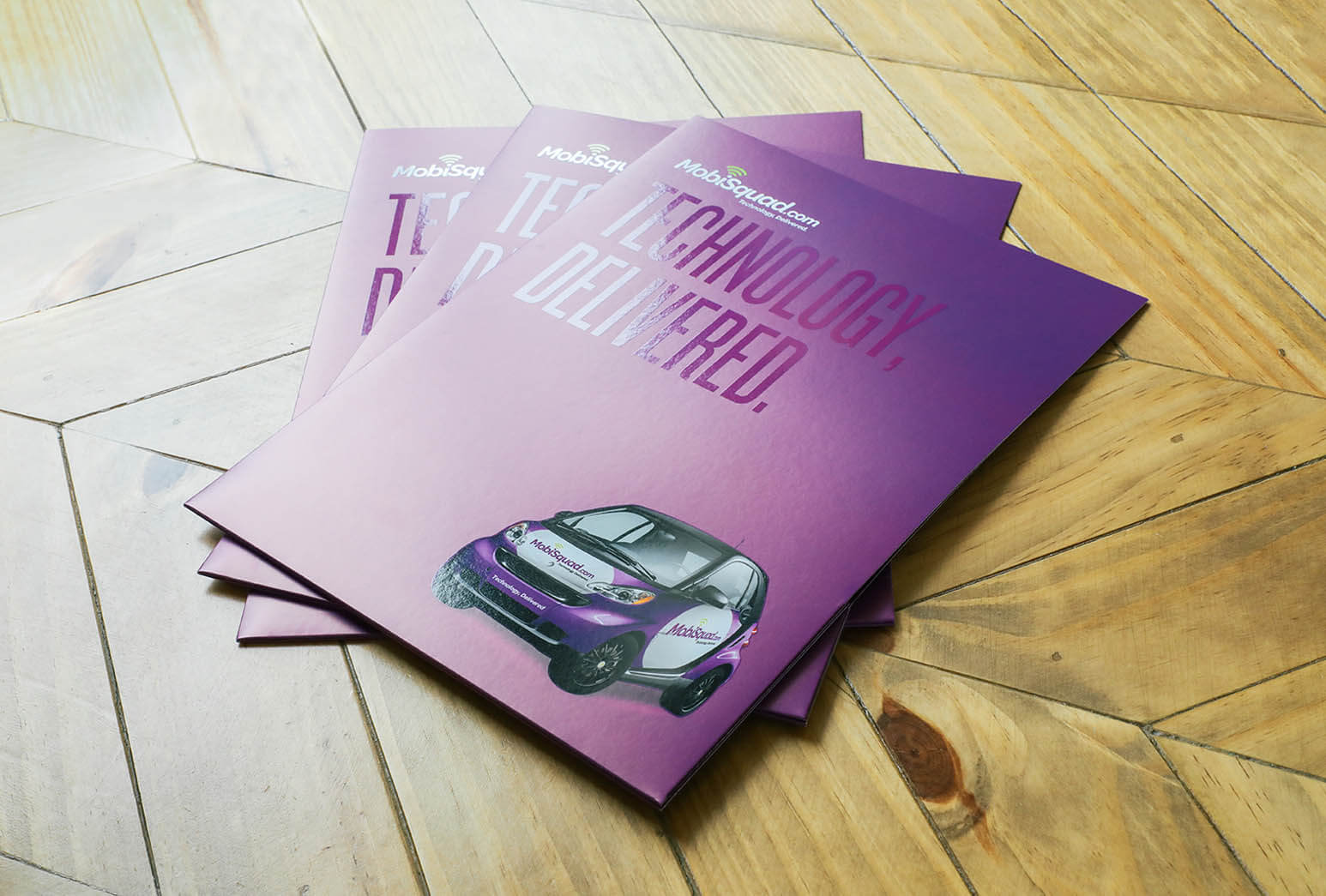 File Setup
It is important to understand that presentation folders print flat and then fold together. Because of this, the printed design for inside pockets should be included on your front print file. The pockets are scored, folded, and glued inside after printing.
That's why we recommend using our layout templates. Designing with our templates helps to ensure your artwork is print ready. If you prefer to have someone else create your artwork, our experienced design team is happy to help.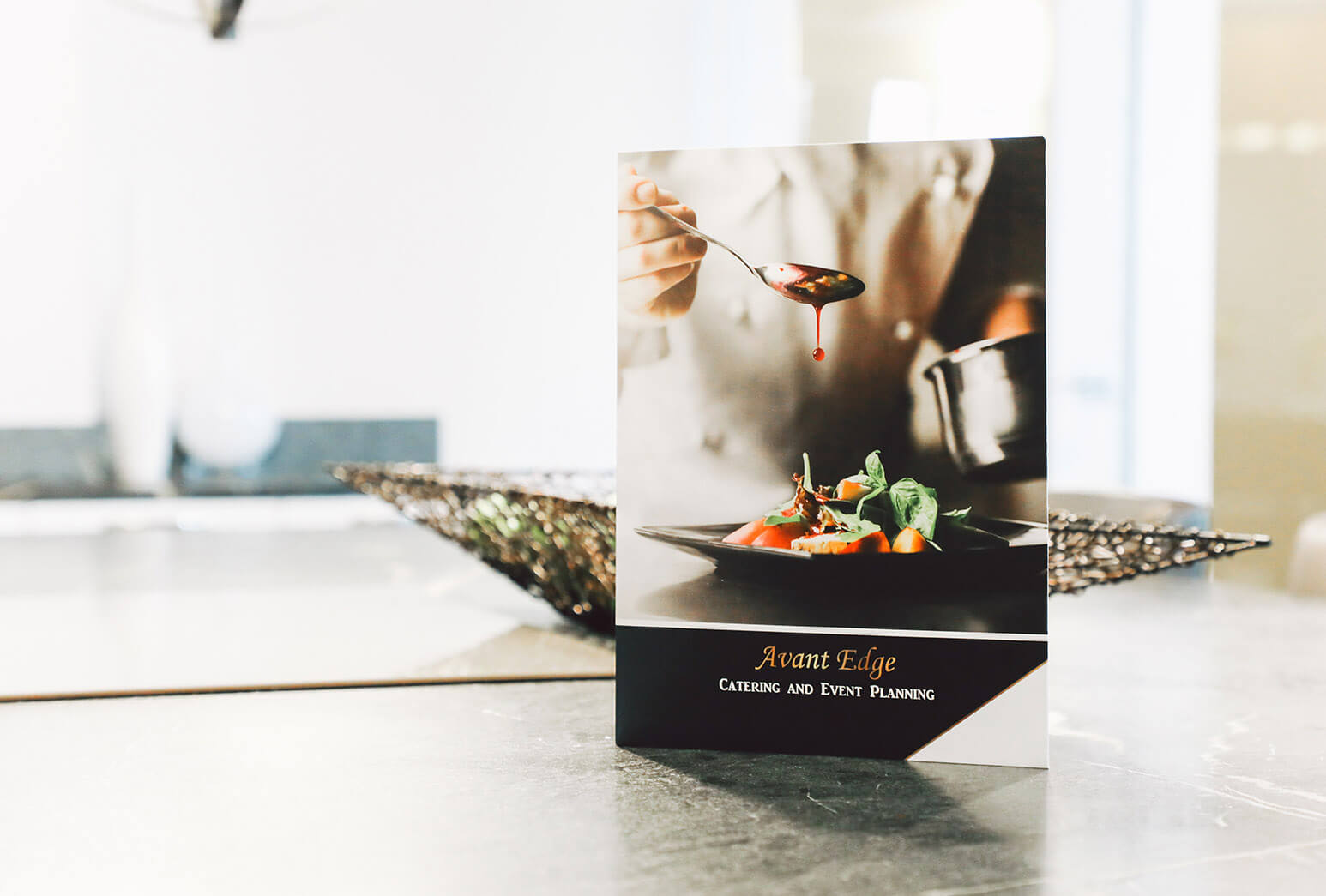 Ready to Get Started?
With the above tips in mind, you're well on your way to creating an impressive presentation folder that elevates your brand. What's your experience creating presentation folders? We'd love to hear about it in the comments!