Every year, since 1995, April 27th has been marked as International Design Day by the International Council of Design. This is a day to celebrate what it means to be a designer, to reflect on the world around us, and to think about the power design has to effect change.
In previous years they've focussed on women, children, action, and relationships. This year the theme is "Suspended In Transition."
'Suspended in Transition' reflects the in-between, 'liminal' spaces. The past year has been marked with great change. We find ourselves in a unique space where the old ways are no longer fit for purpose but the new ways have yet to be created. The potential is great.

International Council of Design
It refers to this indescribable feeling many of us are experiencing, a time when old ways of being and doing no longer fit what we need to be and do going forward. It is a time full of unknowns, contradictions and tensions, but also a time when new possibilities are presenting themselves.

International Council of Design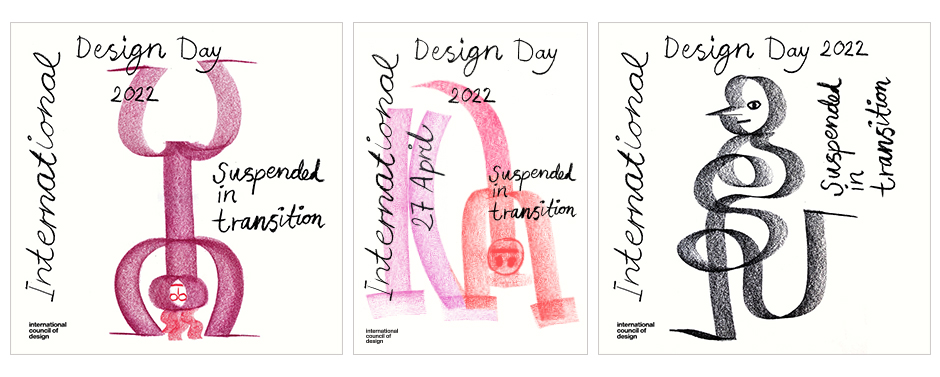 In honor of International Design Day, three of our designers took a moment to reflect on what "Suspended in Transition" means to them. Their personal images and thoughts are displayed below.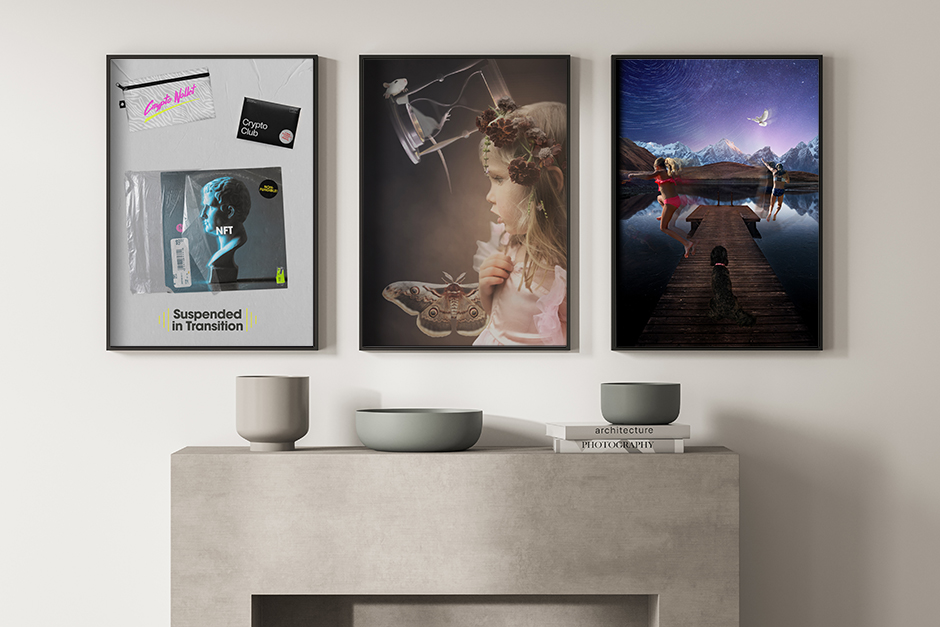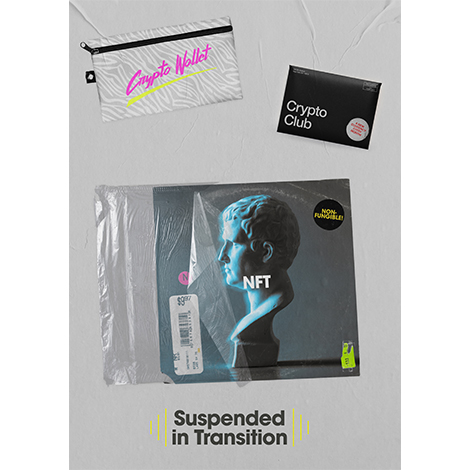 This poster is a reflection of the design revolution we are currently experiencing. With the increasing popularity of NFTs and digital art, designers and artists are inventing new ways to express their creativity and increase their status in the industry. By merging the tangible with the digital, this poster shows how much creative mediums have evolved in such a relatively short time.
-Johnny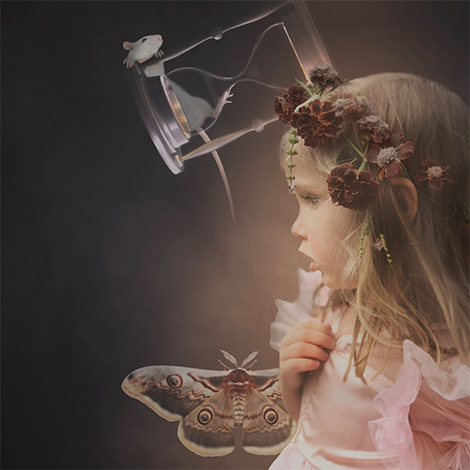 How we move through the world has changed and continues to evolve. There were a lot of choices to make in the last 2 years. Some choices were made for us. Some choices were illusions. Are we moving in the right direction? Asking the right questions? What will the effects of those choices bring? With so much at stake, every choice feels heavy; full of potential but also potentially terrifying. In a space "full of contradictions, tensions, and undeniable interconnections", do we fall or do we fly?
-Kelly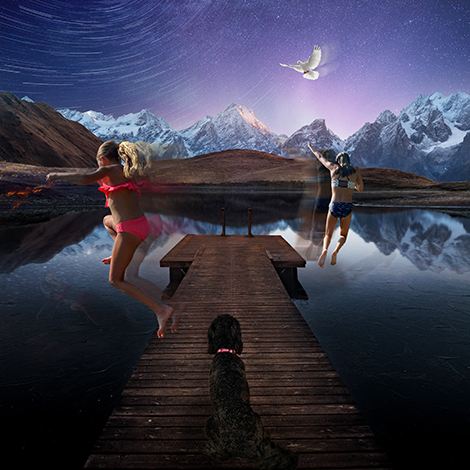 As a mother of two younger girls, I feel it's important for them to understand the ability they have to initiate change. We do not need to be stuck in this transitional world. We can break through barriers to find and share hope to the world around us.
-Brooke