We've talked a bit before about the benefits of attending conferences. REALTORS® have lots of conferences to pick and choose from, so we decided to create this handy guide to help you get the most out of your conference experience and tell you about a couple of big real estate events coming up.
Due to Covid, many conferences have been canceled to prevent the spread of Covid-19. However, there are many organizations that have decided to move their events online, webinars, and providing courses online.
Top 2020 Real Estate Conferences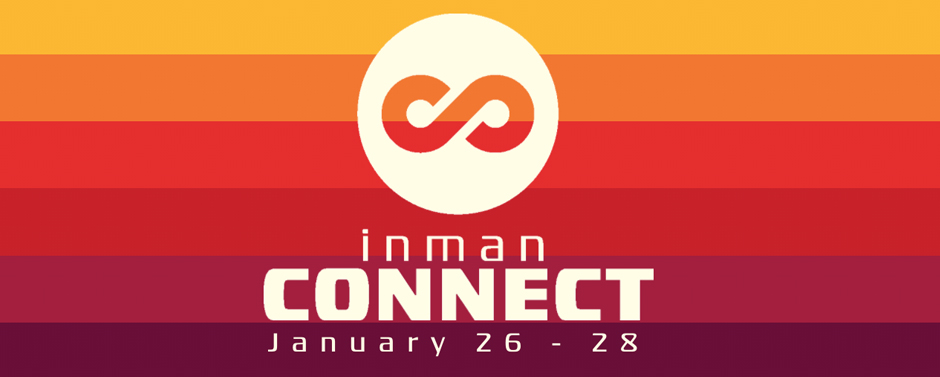 1. Inman Connect
Event Website
January 26 – January 28

Why Attend?
Inman Connect is a two-day event with over 250+ inspiring speakers, interactive sessions, and plenty of time for networking opportunities. This realtor event is great for residential agents, tech pros, investors, entrepreneurs, and more that specialize in the luxury market.
Twitter: @InmanNews
2. RE/MAX R4
Event Website
March 23 – 25: Orlando, FL

Why Attend?
*Currently, R4 is limited to 2,000 in-person attendees.
This conference is designed to provide agents and brokers with the latest insight and networking possibilities. Celebrate with other RE/MAX agents from all over the world. Participate in networking sessions, leadership, and technology classes. You can learn more about R4 and the adjustments leading up to the conference.
3. Keller Williams Megacamp
Event Website
Date: TBD
*Whether it's in-person, digital, or a combination of the two, you can keep up with the latest news and join their waiting list by completing their online form.
Why Attend:
Keller Williams agents looking to learn more about team building, how to use technology in your job and work/life balance will benefit from three action-packed days hosted by the KW Maps Coaching team and led by CEO Gary Keller. Additional speakers include Mo Anderson, Josh Team, and Jim Stovall.
Twitter: @kwri

4. Tom Ferry: Success Summit 2021
Event Website
August 24 – 27: Anaheim, CA
Why Attend?
Real estate coaching superstar Tom Ferry shares the mindset secrets of top real estate agents to help you start or grow your business. This event is created specifically for agents. Discover how to fight the fear of growth, increase and develop mental toughness, and create the ideal mindset to succeed to the next level. It's the ultimate event for agents who are committed to a profitable career in the industry.
Twitter: @tomferry
5. Realtors Conference & Expo
*If you missed the conference, you have the opportunity to purchase two different recording packages now until November 2021.

Why Attend?
Meet agents from around the country and learn more about national market trends and legislation. This is a 4-day networking and educational conference. With over 400 vendors and 100 educational sessions, this is one of the largest annual events for real estate professionals.  A great conference
for networking and training.
Twitter: @narannual
Now, it's time for you to get ready for attending the conference of your choice. Below we've listed the following tips to make your next real estate conference fun and worthwhile experience.
5 Reason to Attend a Realtor Conference:
Networking with Other Professionals
View the Latest Technology and Stay on Top of the Market News
Listen to the Best Industry Leaders
Stay Inspired
Have Fun – Add Some Excitement to Your Industry
Choose Your Conference Carefully
Every conference has its own flavor. There are plenty of elements and things to consider when researching the right event and conference. Some are all about networking, while others focus on teaching you the skills you need to be the best in your designation.
Larger conferences are a significant investment of time and money, but they provide more opportunities to network and train. Meeting agents from other areas helps you build a larger network to gather referrals from.
No matter which conference you choose, make a plan to maximize your investment and have a little fun, too.
Go Beyond the Standard Business Card
Business cards are a staple of every real estate agent's marketing tools. Attendees are busy, so conversations are often shorter and end with an exchange of cards for further conversation.
To keep your card away from the bottom of the stack, make your card stand out with:
Painted Edges
Stamped foil
Plastic cards
Non-Standard Sizes or shapes (square, oval, or slim)
The simplest card turns heads when it's unique shaped. Since most cards are 2″x3.5″, the different size will stand out.
Free Real Estate Business Card Templates
Travel Lightly
Save room in your suitcase for all the great conference swag available at the vendor shows. Conferences are jam-packed full of events from early in the morning to late in the evening. Take advantage of every minute by keeping luggage to a minimum. It saves you money, too.
Bring Something Fun to Giveaway
New colleagues expect to collect your business card when you first meet, but why not make a lasting impression and bring a little more to the party?
Trading cards aren't just for baseball players anymore. Take advantage of those professional photos you paid for and create a collectible item complete with your "stats" (number of houses bought and sold, awards, etc.)
If you prefer a more traditional approach, ask others for thoughts on your brochures and postcards. Bring plenty to give away, too!
Leave Room in Your Agenda For Last Minute Events
Having a plan is key to getting the most bang for your buck. But sometimes the best events at the conferences are the ones you don't plan for.
Sponsors often host social events that aren't on the conference agenda that provide extra networking opportunities. Or classes may be added at the last minute and new speakers announced.
The best deals are often struck at parties and informal meetings. Go with your goals in mind, but stay flexible and go with your gut. You'll be glad you did.
Get Stocked Up for This Year's Real Estate Conferences
There's still plenty of time to create a business card that stands out. Let's work together to make your next real estate conference your best one ever.
Primoprint loves real estate agents. Contact us today and we'll help make your next printed business card a conversation starter.