At Primoprint, we're passionate about our veterans. After life in the military, many veterans go on to build their own businesses. We believe it's important to support them. In honor of Veteran's Day this week, we partnered with Derick Bosley from Stand To Blade Company.
Our in-house design team worked with Derick to rebrand his custom knife business, which included a brand new logo, an insignia to represent his battalion, and print materials a small business needs to get started.
We interviewed Derick to get his take on his business and what it was like working with Primoprint.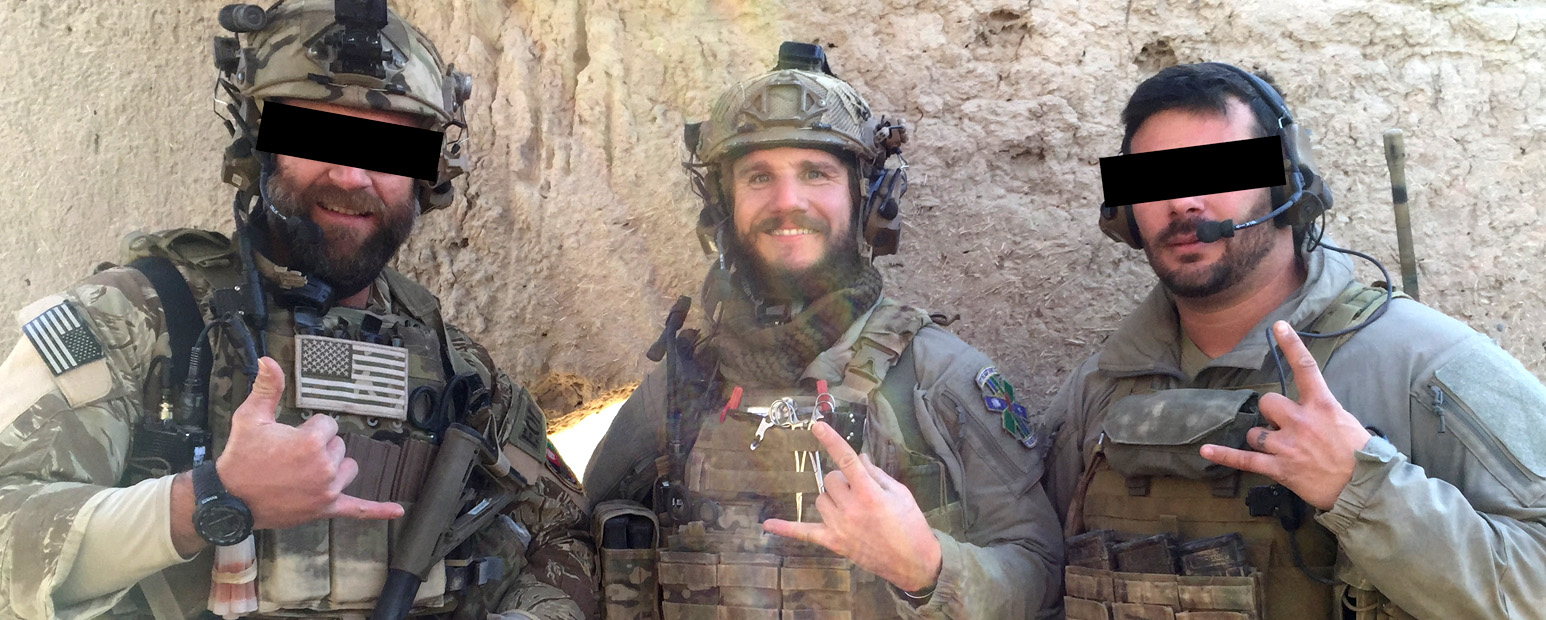 Tell us about yourself and your company, Stand To Blade Co.:
I grew up in West Virginia and spent most of my childhood running around outside, camping, hiking, rock climbing, and hunting. After I graduated from college, I worked as a Physical Therapist Assistant for a few years. Even though I had a good job and a good life, something gnawed at me; I regretted not joining the military.
At the age of 28, I enlisted in the Army. I spent my time in the Army as a medic for 3rd Ranger Battalion. Working at 3/75 was one of the most challenging and rewarding times I've ever had. Going out and laying it on the line with my brothers will always be the highlight of my life.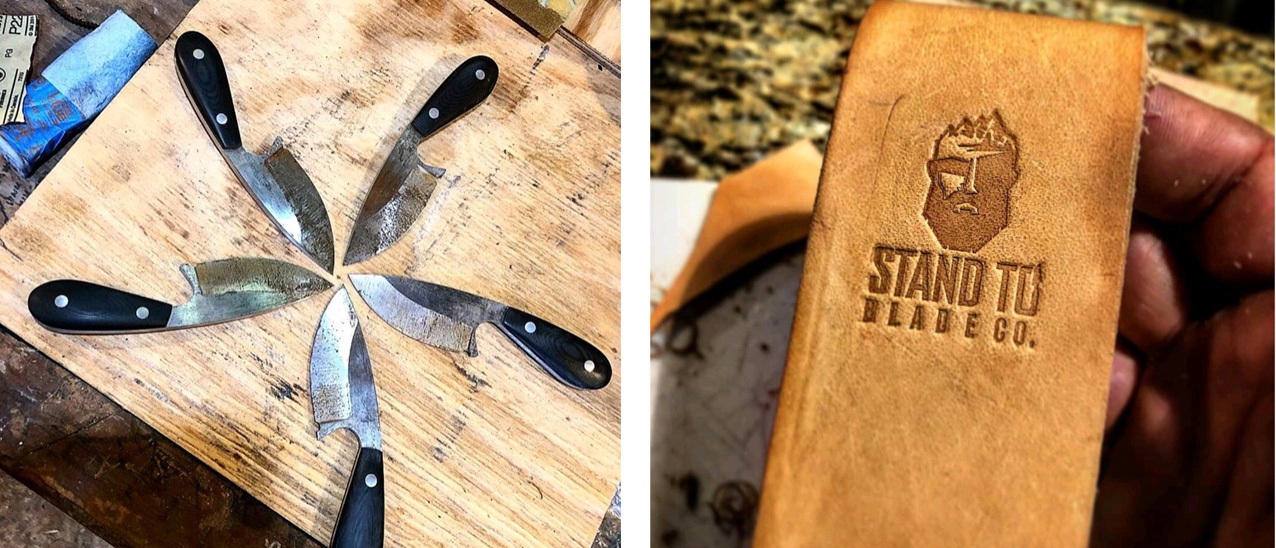 What I want Stand To Blade Company to represent is hard work and quality. I make knives for hard-working regular people like myself. Our blades will always be handmade from people that care about the craft, and that understand quality will never be compromised for profit.
Right now, we are only one-man operations, two I guess if you count Loki, but I'd like to one day to get to the point where I can start to employ other veterans and first responders. I was lucky to get out of the military without any scars physically or mentally, and I want to be able to give back to the people that aren't as lucky.
What made you want to start making knives?
When I was younger, I always loved knives. I'd make knives out of sticks and pretend to be a Native American scout or an Army grunt. On my last deployment in the Army, I just got it in my head that I was gonna make a knife when I got home. So I watched every YouTube video I could on knife making.
When I finally got home, I bought some steel, file, and a vice. I fumbled my way through it but made my first knife completely by hand. I didn't have a clue what I was doing. I knew that I wanted to learn and make more.
You're deployed right now, correct? What's a typical day like? What are some fun facts about living a deployed life?
Unfortunately, knife making isn't my full-time gig. So I'm deployed for the next few months. Being deployed is a lot like summer camp, or at least what I think summer camp would be like because growing up, we were too poor to go. You go and see your friends, catch up on what they've been doing since you last saw them, and maybe do a little work. Some folks that say they get bored on deployment, but there is plenty to do.
There is always something you can be doing, like taking a college class, learn to play an instrument, or crush the ping pong table. A typical day for me is wake up around noon because I work at night, see what we have going on for the day, workout, eat, then depending on if we have things to do that day, it kind of goes from there. Also, believe it or not, camels just aren't out here roaming around like packs of wild stallions.
What was it like working with Primoprint and our design team?
Great Experience
They Listened
Dedicated Designer
Excellent Communication
Delivered on Time, Every Time
Working with the designers at Primoprint was a great experience! The design team listened to what I said I wanted to represent in my logo and ran with it. When this process started, I just assumed I would get a reworking of the logo that I already had, but the Primoprint designers went above and beyond and gave me something I'm so stoked about.
A huge thing for me as well as punctuality, I had tried to work with other designers before Primoprint, and they wouldn't meet deadlines or respond in a timely manner.

That was not the case when I started working with Primoprint, Brooke (my dedicated designer) was constantly letting me know how the process was going and always delivered when she said she would. I honestly wish I had one negative thing to say about my experience, so it wouldn't sound like I'm blowing smoke, but I don't.
"THE DESIGN TEAM LISTENED AND DELIVERED." -Derick Bosley
Follow Stand To Blade Company on Social Media:
We want to thank Derick and all those who have served or are currently serving. Thank you for dedicating your lives to protect our country, families, and freedom.