Roll labels are a popular product as they can be used as product labels, health and beauty labels, beverage labels, and packaging labels. Printing custom labels are excellent for small or big businesses that need to stand out from their competitors.
What is BOPP?
Well, it's not the latest single from Hanson, but it's still pretty cool. BOPP stands for Biaxially Oriented Polypropylene (aka plastic). It is one of the materials we offer for our roll labels. We offer it in solid white and clear with an option for white ink.
Because it is made of plastic and not paper, BOPP is water and oil resistant. It is tear-resistant too, making it an excellent choice for uses that might get wet or messy. However, even though it is durable, we don't recommend it for outdoor purposes.
Our BOPP roll labels come in a wide variety of sizes. They come standard with rounded corners and can also be in a circle or oval shape. Custom sizes and shapes are also available, which you can fill out the form for a quote.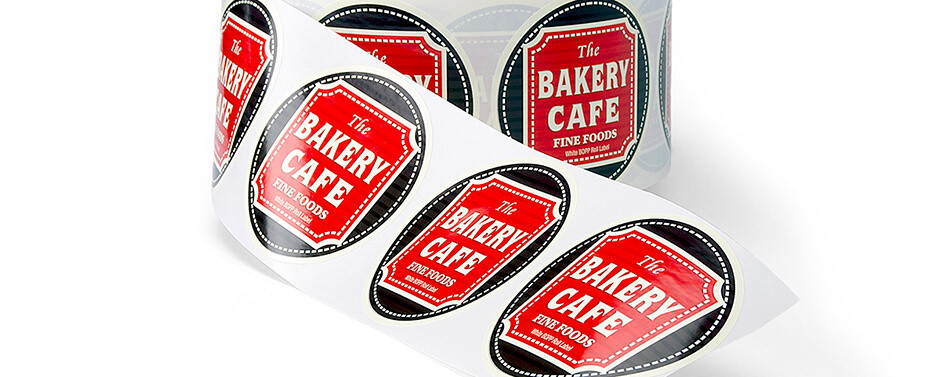 There are plenty of creative ways to use our BOPP Roll Labels! You could make custom water bottle labels for a company event or wedding, use it as a product label, place it on your packaging for that unique touch, or use for guerilla marketing.
We recommend requesting a free sample packet. Included, you'll receive a sample of our BOPP labels. That way, you can see and feel it for yourself, and you can test it out for your intended use. Plus, you can also request to include additional roll label options in the comment section of the form.
Benefits of BOPP Labels:
Extremely Durable
Low Toxicity
Oil and Water Resistant
Available in Bulk
BOPP Options:
White: Popular option.
Clear: Great for beverages.
Semi-Gloss: Offers a smooth coating.
Eggshell Felt: Made from 30% recycled materials.
Silver Metallic: Adds flair to your labels.
Additional Resources:
Design Tips for Roll Labels:
When creating your sticker labels, there are a few things you can do to make the process easier and more enjoyable. Follow these helpful tips to help you design an effective roll label.
Roll Label Unwind Options:
See an example of the Roll Label unwind options offered.