At Primoprint, we have the privilege of working with some very talented and inspiring clients. Today we're shining a spotlight on a designer that is forging his own path (with help from his wife of course).
Stephen is on a mission to bring great design to organizations and entities that are generally willing to sacrifice design and function for a lower cost. He's not only creating smart and functional designs for his clients; he's also educating them on why it matters. Learn more about Stephen and his design business below.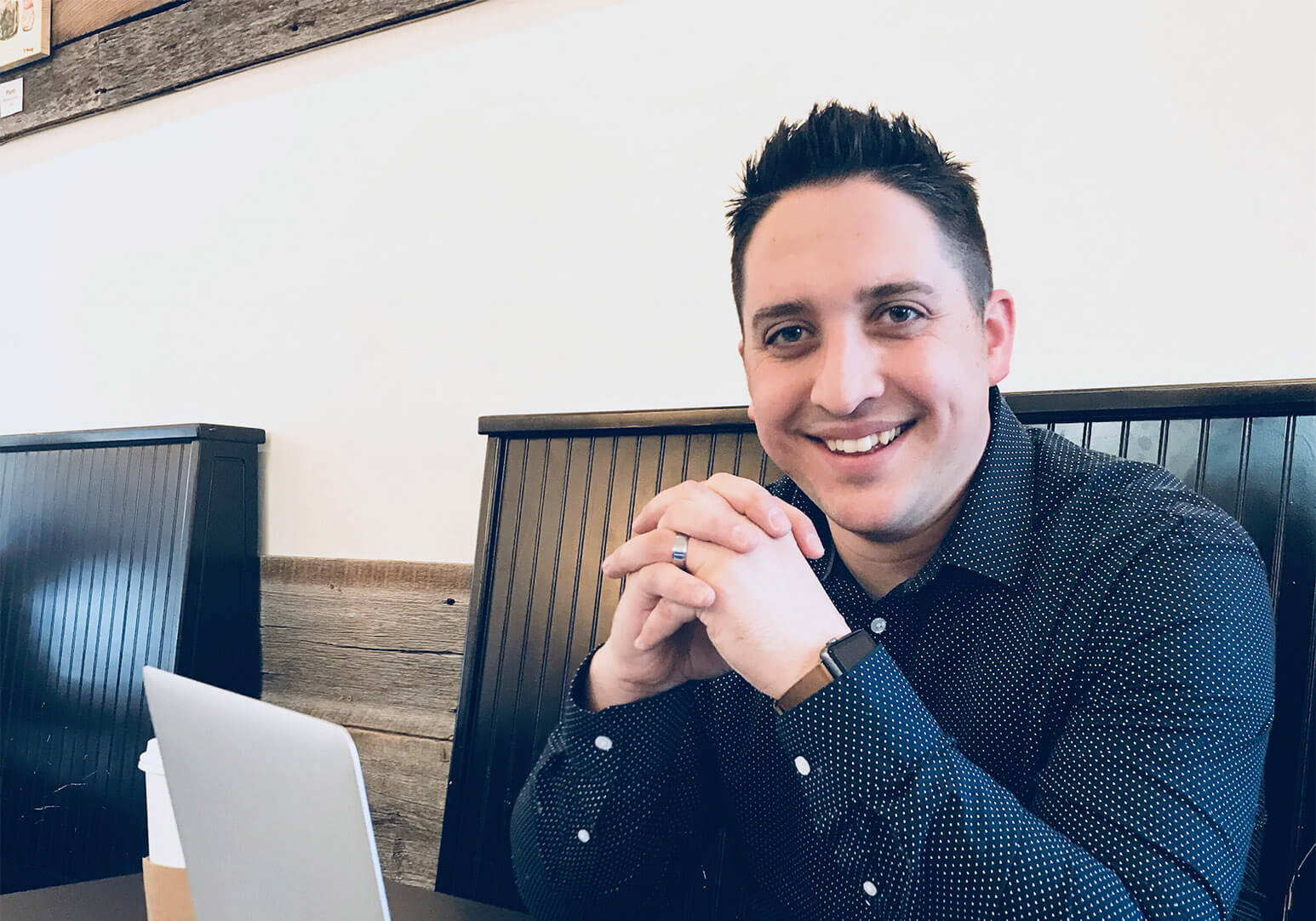 Will you tell us about your background in design?
Born and raised in California, I became passionate about design in my middle school years, after playing around in Microsoft Powerpoint (believe it or not). I would play with the "text effects," and different design templates always trying to modify and change them.
During the summer, some of my friends and I had a Lawn Care business, and we needed flyers, so my first "designed flyer" was made in Microsoft Word for the S&J Lawn Service Company.
In high school, I joined the Yearbook staff at my school, where I was introduced to Adobe…and to Apple products. I fell in love with both. My parents were heavily involved with the school as administrators, so I was able to stay late after school learning Photoshop and getting ahead on layouts for Yearbook class using Adobe InDesign.
It was during this time where my passion for design grew, and my skills began to improve. I don't have an official degree from a design school, but I have found that the desire and passion for learning on my own have proved more valuable than a school project could ever provide.
How did Stephen Houk Designs, LLC come about?
After graduating from college, my wife and I moved to the Bay Area to work as staff at a church. One of my responsibilities was to provide oversight for the growing media department, which included digital graphics, online marketing, and printed publications. I began to learn the importance of not only great design work but also finding reliable and quality printers.
After a couple of years, I started to get a couple of inquiries from other church leaders and people that I was connected to from college or through family about creating logos, flyers, and brochures for their promotional needs. At first, I began to offer my services at a "love offering" status, which means, "Pay what you can, and I will do it for you." That stage didn't last long.
Each time I adjusted my pricing and my sales structure, I began getting more interest from people around the country. Our visibility in the design field was strictly done through word of mouth and networking with the right clients.
In 2017 we had a strong client base and had residual income coming in from our subscription plan. It was then we realized we had prepared ourselves over the years to go into full-time design work. We told our clients, and all of them showed incredible support and are still with us today.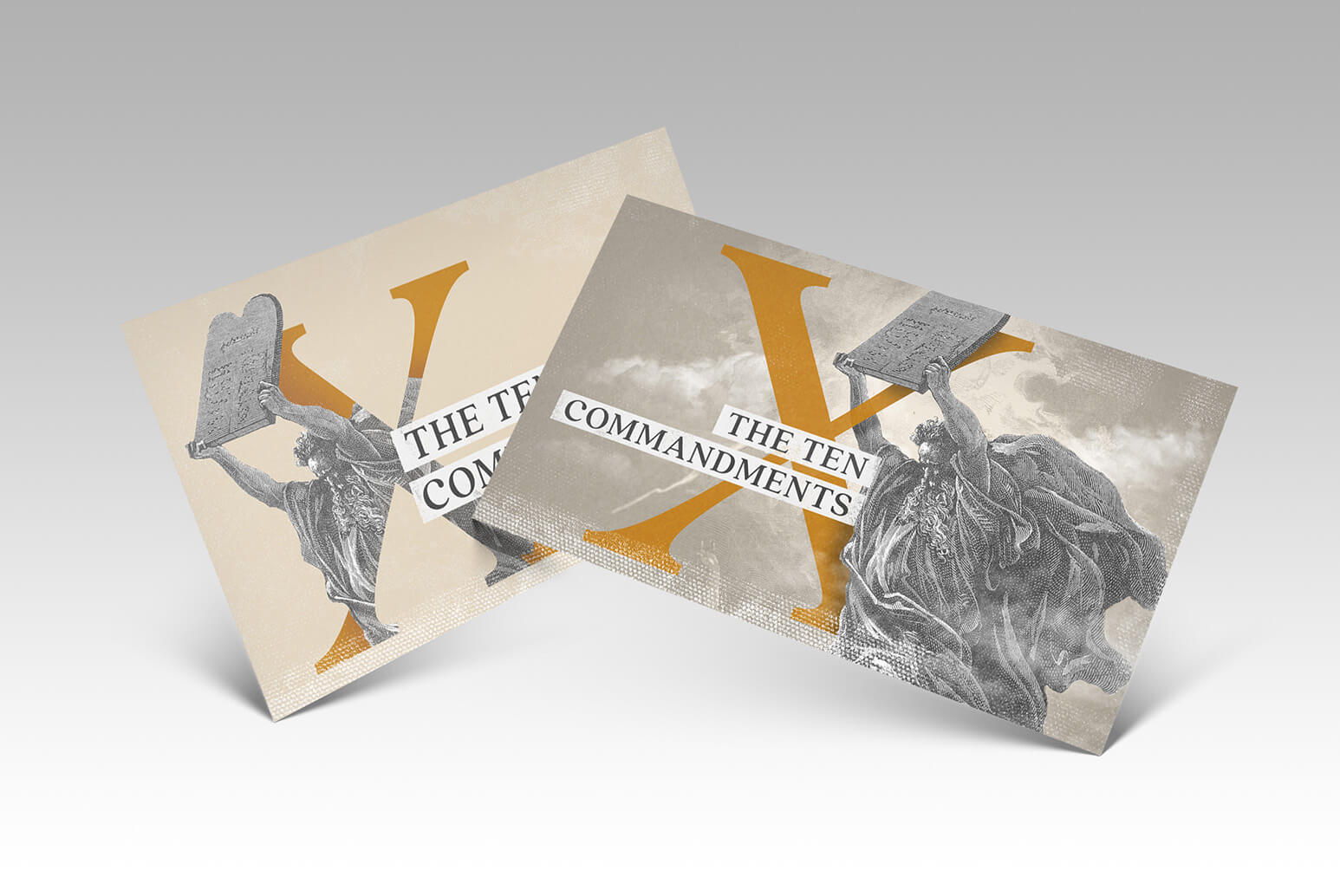 In December of 2017, we put our townhome on the market, sold every possession we had that could not fit in our minivan, and started our transition to not only beginning our business full-time but also relocating to a more affordable place to live and grow the business—Cleveland, Ohio. During Christmas weekend of 2017, we packed our minivan, our family and headed out east where we had a rental house waiting for us on January 1, 2018.
Because of our preparation and experience to that point, we had already prepared updated contracts, website, pricing, and we're getting a few new clients in the process. The first few months were a little rough as far as getting the word out and trying to increase business. In April of 2018, we began to see quite a bit of people signing up for our services, and before the middle of 2018, we had already hit our year goal.
The business was picking up, and we are now at the point where we can turn down clients that we feel would not be a good fit for our process, and we can refer them to other freelancers. At this point, we also have a designer in contract with us to provide some relief on our project load, and she has turned into a valuable asset.
What services do you offer?
We focus on three specific areas:
We create custom websites. Many of our clients are churches and nonprofits, many of which can't build websites, don't have the time to research current trends and marketing strategies, and need an affordable experience and design direction. Creating websites is one of our fastest growing areas since going full-time. Before 2017 we hadn't offered website development in our services.
We create custom brands. Our process evolved over the years and after reading many experts on the area of branding. Before we treated it as a one-and-done logo, but after a few of those projects, I felt like logos were a part of something bigger, so we restructured brand packages to appeal to the needs we saw coming in through our project pipeline.
We create partnerships. One of the best ways many of our clients save money is hiring part-time and full-time employees through our Retainer Program. They can enroll in a program based on their hourly needs each month and pay a reduced hourly rate to lock in for 12 months. This program not only helps us as a business have steady income and projects, but it helps our clients have consistency in their designs and finances.
You frequently work with churches and nonprofits. What led you down this path?
The church I grew up in did a solid job of using media and design to promote their message. After graduation and leaving this environment, I began to realize that churches and nonprofit organizations had some of the most outdated and unappealing graphics, and there were not many solutions for them.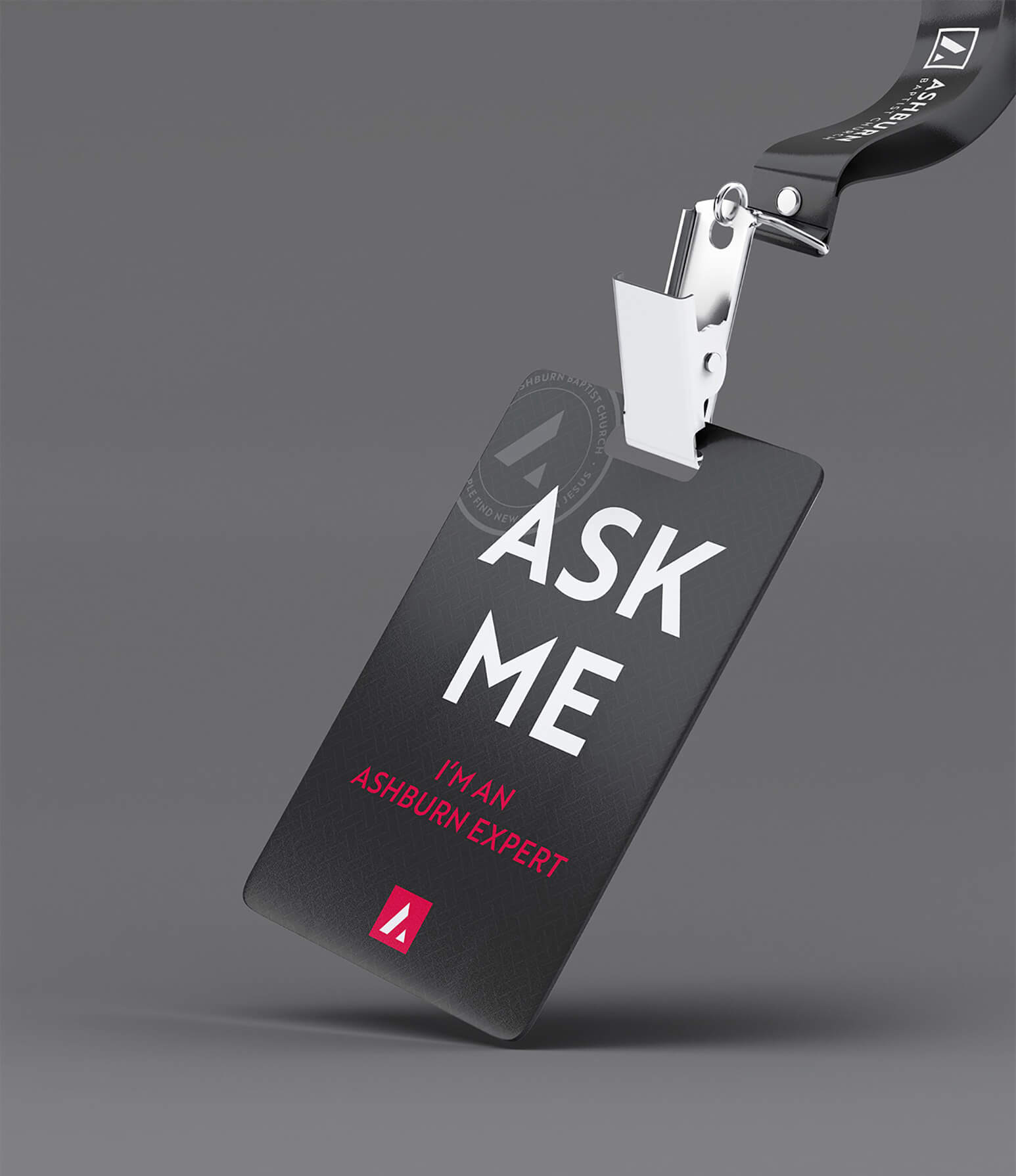 I found these entities are more willing to sacrifice design and function for a lower cost. It came down to value and education. Many churches and nonprofits failed to realize the value of design and how it could help them increase retention and growth. Even before we went full-time, we always tried to educate our clients as we were fulfilling projects. If they asked us why we did something, we told them we felt like it was an updated approach for their community.
Now when clients contact us, they are asking us for our expertise and our advice when it comes to the design direction. One client recently told us that after an Easter package we did for them was seen by their church attendees, many of them come up and asked: "When did we hire a graphic designer?"
That confirmed one thing: people notice good, effective design regardless of what you use it for. It is my firm belief that churches and nonprofits deserve to have the best quality and most eye-catching media materials because they have a great message to go with it.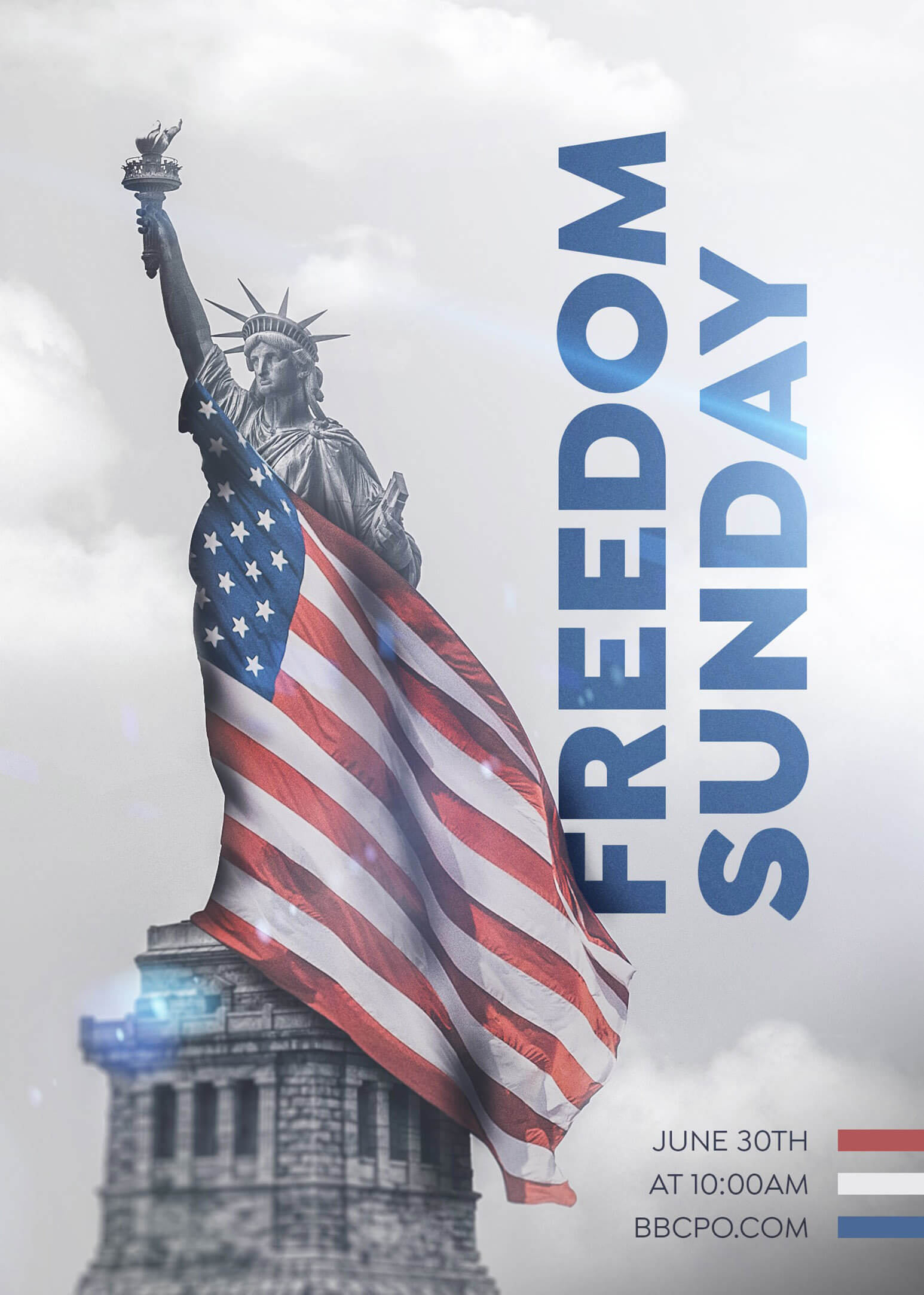 What challenges have you experienced, and how have you overcome them?
I can honestly say the challenges we experienced when we entered full-time design work were not as bad because we had spent years before learning what not to do. We made mistakes early on, but now we have tried to anticipate problems and challenges and try to adapt our process.
One of the things I found hard was balancing the business side with the creative side. My creativity would suffer if there was a business issue that I had to spend time on and vice versa. My wife has helped with the business in so many ways so that it has freed me up to create and design. We compliment each other, and you could say she is my first full-time, underpaid employee.
Another struggle was how to balance the projects that were coming in. In 2018 we helped over 60 churches and nonprofits. That is 60 different leadership styles, designs styles, expectations, etc. Balancing all of those projects was not an easy task, but we feel we have a great system in the works now that is helping us with this challenge.
Basically, my wife doesn't let me check my emails. She is the mediator between the clients and me. She schedules calls, appointments, updates our Trello boards for each client. She is a true rockstar, and she never complains. She loves doing it. We have both been motivated to invest in business coaching so we can deliver better quality and service to our clients.
What are your favorite types of projects?
I love branding projects. Each one is different and stretches me in different ways. Also, I enjoy doing collages and composite designs in photoshop. It also challenges my creativity to think out of the box and keep things fresh.
What's a typical workday like for you?
We have worked hard at refining our schedule. If it were up to me, I would work 14-16 hour days simply because I love designing! It's my passion. But I also have other passions that are more important, like my marriage and my family.
Recently we have reined in our schedule to begin at 8 am and end at 5 pm. All communication with clients happens within this timeline, which is hard with timezone changes and especially for our clients in Hawaii. But we do our best to make our schedule consistent so that our kids know they are more important than work.
Before each day, we review any proofing changes or priority changes that occurred. If our day schedule needs to change, then we make changes before the day begins. Each hour of the day is scheduled, even my breaks. I have found it is good for my creativity but also to keep up to date with the dozens of projects in our queue. I try and free up my morning hours for more creative work and the afternoons for projects updates, appointments, etc.
Do you have any advice for other designers that might be considering starting their own business?
We have talked to several designers going out on their own, and we have tried to tell them that each person and situation is different. We wanted to make sure that we could afford at least our rent and bare essentials with what we had coming in already. Being self-employed sounds fun, but in reality, you have a lot to consider.
I would recommend using legalzoom.com if you do not have access to a lawyer or legal services. LegalZoom helped us file paperwork for local and federal agencies. It helped us become an LLC and also develop contracts and legal protections for our clients and us. Before 2018, I knew nothing about that stuff; now, I am so glad we invested in it as it protects us and our business.
Often designers can be emotionally attached to their designs and their education, and it affects their relationship with clients negatively. If a client wants to see something their way, I will tell them my opinion as well as deliver what they wanted. By providing the client an opportunity to see it "their way" and also seeing it my way, offers them a clear path to realize that I was right. 90% of the time this works for us, but it's done in a way where we are not insulting the client, and we are showing them that we value the relationship more than the design.
Business isn't about a product; it's about relationships. If business owners can grasp and hold onto that, they will have great clients and continue to see an increase in business simply because, happy clients talk to other people about their happy experiences. Much of our business has been word of mouth from our satisfied clients. That is the best thing we have built and will continue building. Build and cultivate relationships.
Proud Printing Partner
Stephen and his wife put in the necessary work to grow their part-time design services into a full-time, sustainable business. We're proud to be one of their go-to printers for their clients' needs and wish them nothing but continued success.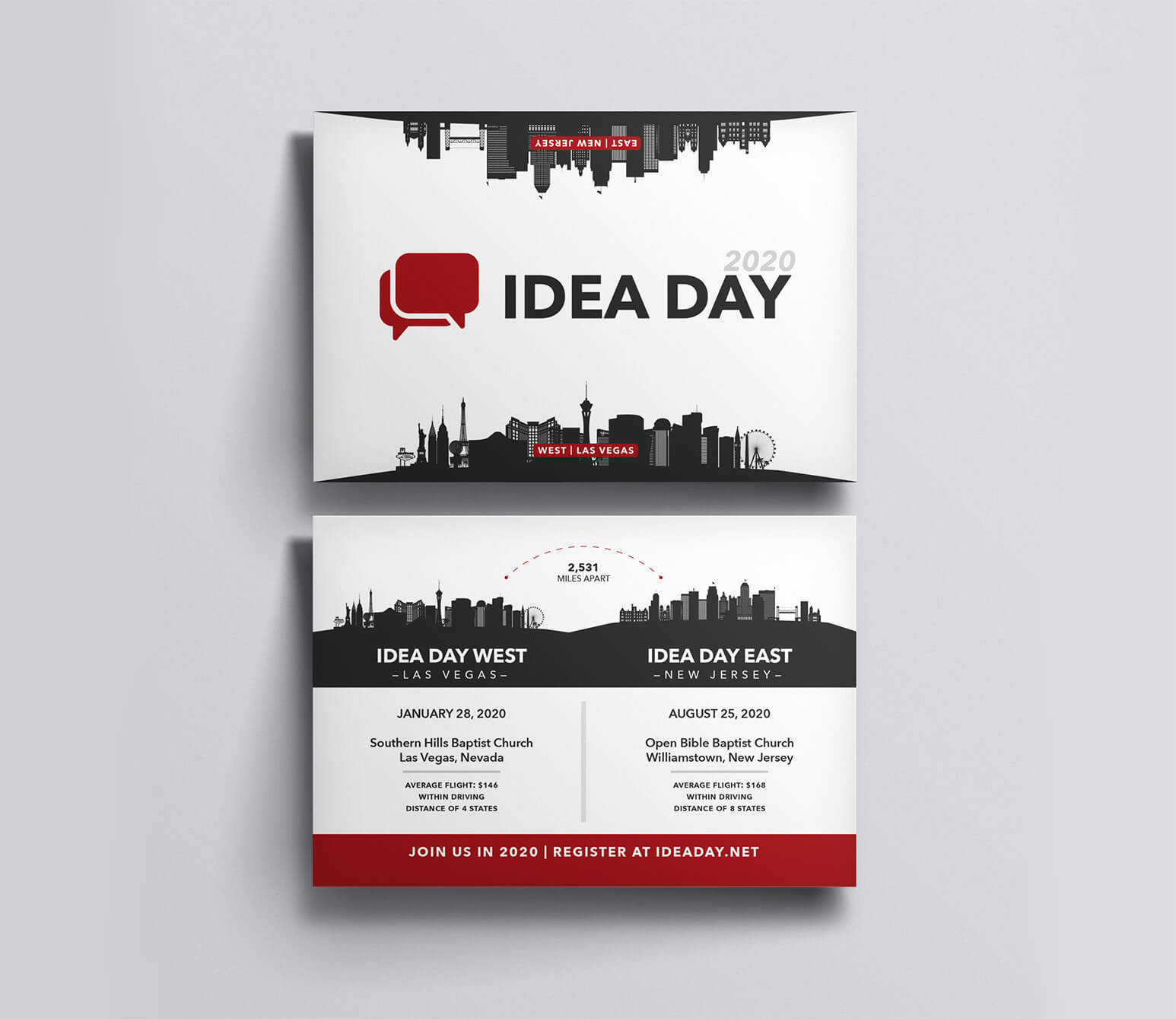 Contact Stephen Houk Designs, LLC:
If you would like to contact Stephen about a design project you can email him at admin@shoukdesigns.com or visit his website shoukdesigns.com.
Check out more of Stephen and his team's work on Facebook and Instagram by following @shoukdesigns.