Design Project: Logo, Business Card, and Hangtags
Designer: Kelly
Background: Saffron & Ruby offers high quality, thoughtfully crafted gifts for baby in both their online store, Saffron & Ruby, and through an Etsy shop, SaffronandRubyCo.
We want to start with baby accessories; tethers, mobiles, pacifier clips etc. but do not want to be pigeonholed in case we grow from there."
The client wanted a logo that played into the name Saffron & Ruby rather than featuring specific products to ensure it was flexible enough to grow with the company. They wanted a high-end look with a natural feel and provided the following images as inspiration: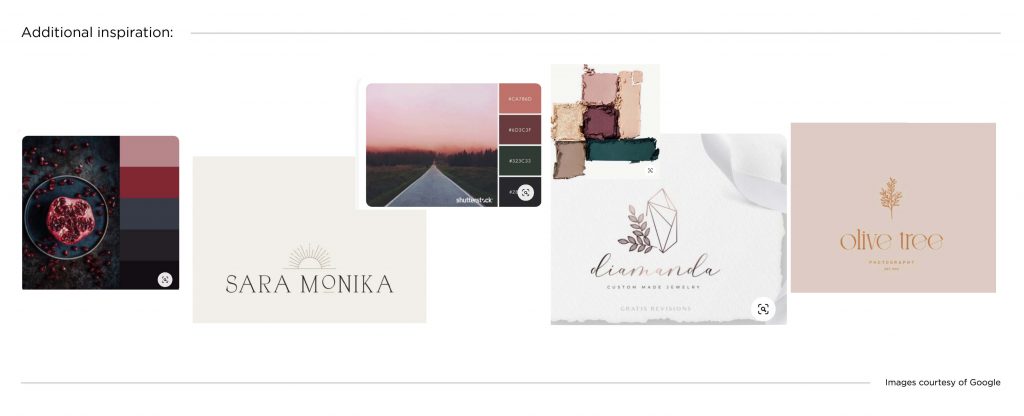 Design Process: I researched other mid to high-end stores that specialized in baby items to see what trends there were. Many were friendly yet modern, using a lot of white space and simple fonts/ imagery. Others opted for a more classic, sophisticated approach with warm neutral colors and soft, rich textures.
The first round of concepts included both styles.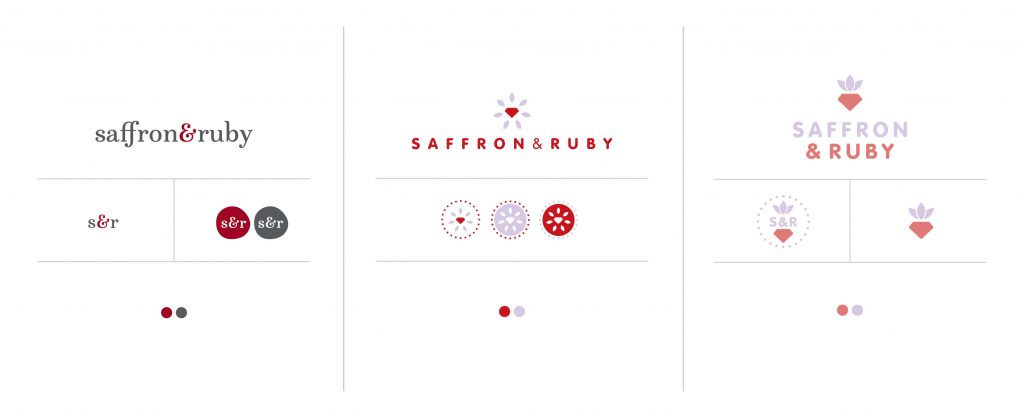 The client didn't think any of these were hitting the mark and provided some additional direction.
We are thinking more of an earthy, organic, botanical type design aesthetic. Font including part cursive possibly. Deeper tones of reds."
They also shared some additional images and logos that they were drawn to. Offering examples of existing logos that you are like (not necessarily in the same line of business) is a great way to help your designer understand your preferences and put the right spin on your custom design.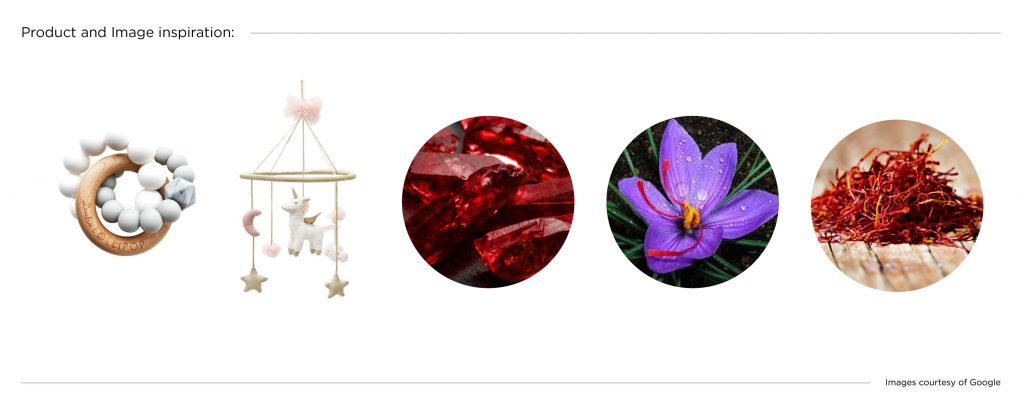 With a better understanding of the client's aesthetic, I created a second round of concepts that was edgier and bolder.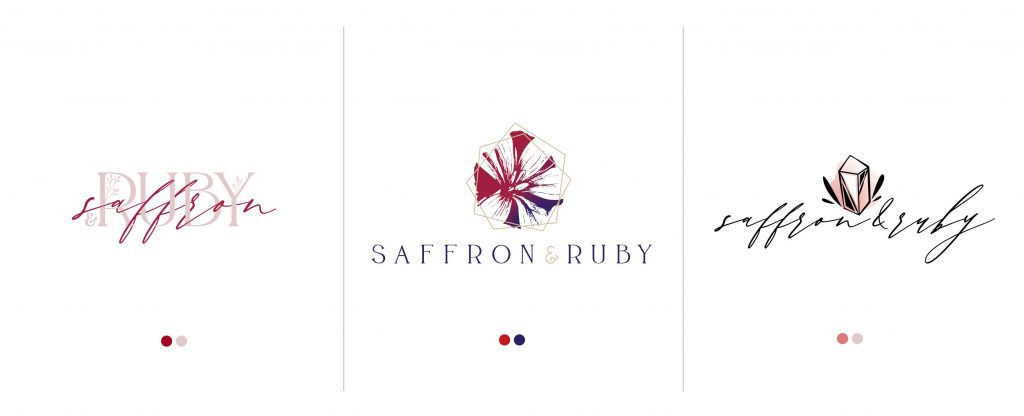 With just a few tweaks to the color, we had a winner! I went on to create business cards and hangtags using a beautiful jewel-toned texture across both pieces. The cards and tags are both printed using our inline foil for added shine and luxury.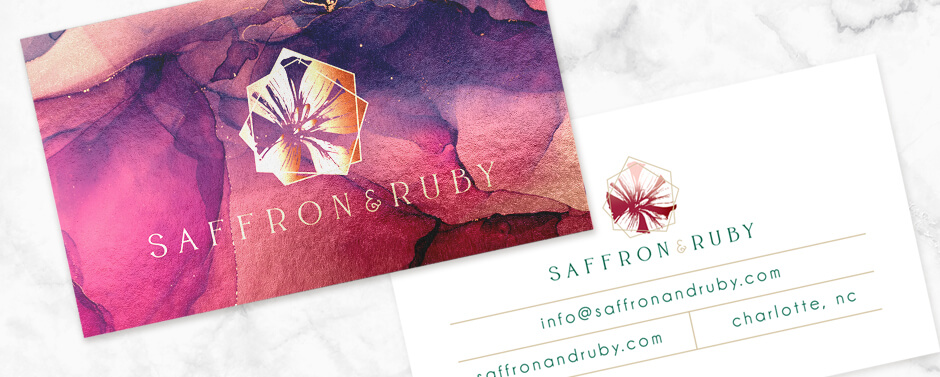 Do you need help with a custom logo for your business or rebranding? Our design team is ready to help bring your vision to life! Get started by completing our online design form.
Additional Design Features:
Read more design features including custom product design, rebranding, and more.