Are you looking for a showstopper for your next networking event? Turn heads with our Raised Spot UV business cards and postcards. Chic and classy, these cards are sure to heighten your style.
The raised glossy texture truly elevates your design, a perfect contrast to the 19PT velvet laminated stock it is currently available. Raised Spot UV can be used to create highlights, dimensions, and contrast.
Resource: Raised Spot UV Video
Spot UV Comparison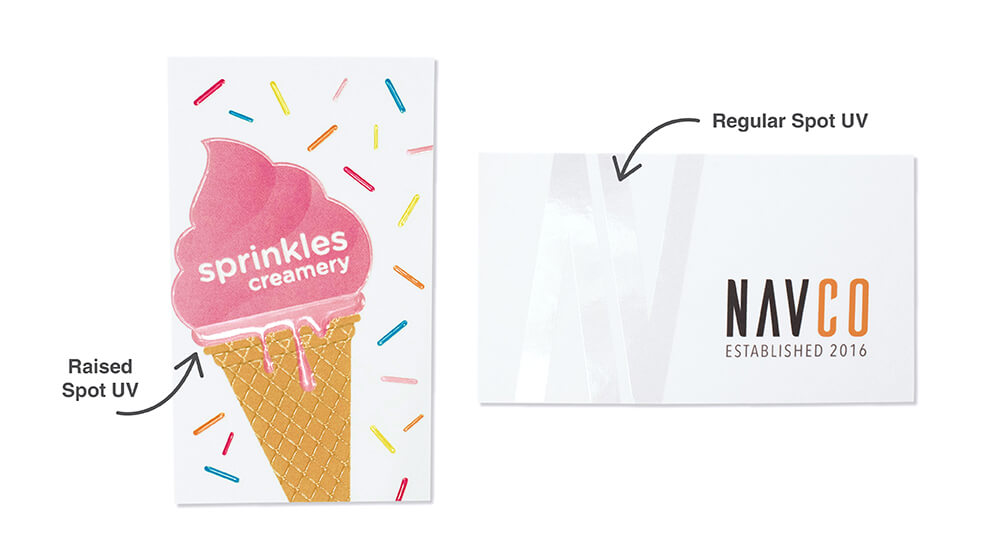 Our regular Spot UV is a flat finish, a shiny gloss layer that is applied where you're seeking an area of high gloss coating. Raised Spot UV coating uses a similar process, except the applied UV is high off the card. You can feel it when you run your fingers over it.
Both are available on our 19PT velvet laminated stock. Regular Spot UV is printed offset, and Raised Spot gloss is printed digitally.
Resource: Raised Spot UV vs. Spot UV Business Card Comparison Video
This unique feature is available to be printed on the front or both sides on our 2" x 3.5" 19PT velvet business cards in quantities of 100 and 250. However, we hope to be able to offer it on both sides for our 4" x 6" 19PT velvet postcards.
Raised Spot UV Mask File Setup
The file mask must be submitted as a 100%K (100% Black) vector file.
Resource: Mask File Setup for Raised Spot UV
Spot UV Tutorial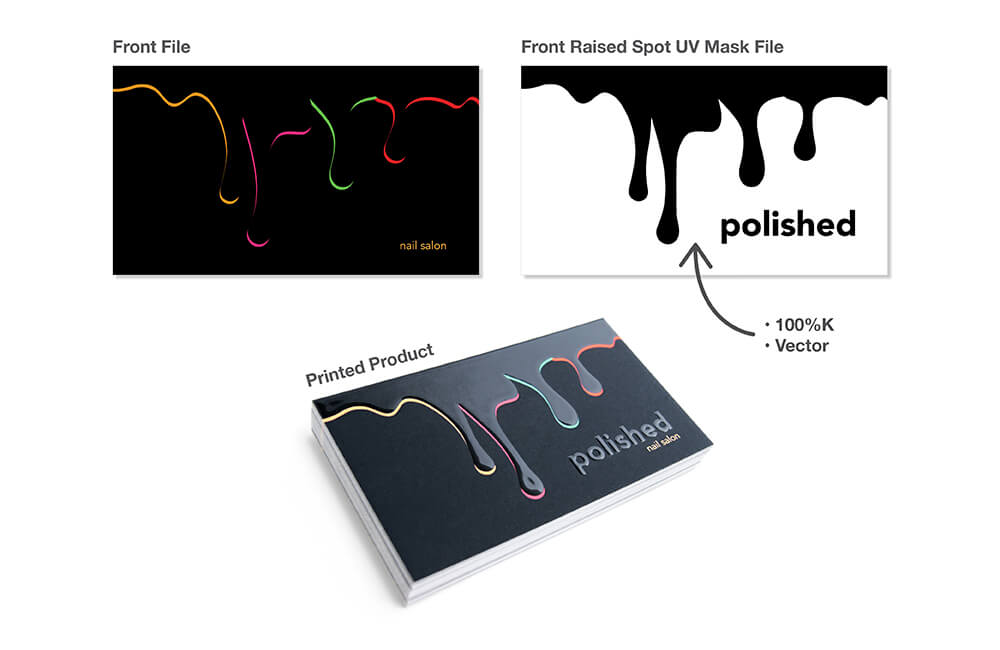 If you have any questions, please let one of our awesome Customer Service Representatives know, and they'll be happy to assist you.