As a designer, it's really easy to get attached to your work. You spend a reasonable amount of time working with a particular client, you get to know their business, and sometimes you pour yourself into the artwork you create.
Over the course of a year, our design team works with hundreds of customers and creates countless designs. And for whatever reason, there are always a few designs that stand out to us as exceptional.
Below are four of the Primoprint designers favorite designs from the past year. Somewhere chosen because of the colors used, some because they were given a little more creative freedom, some because the designer was able to create the logo as well as the card, and some may have been for other reasons. Each design has its own story.
Kelly has been a graphic designer with us for about a year and a half and has an excellent eye for design.
Below are some of her highlights from this past year.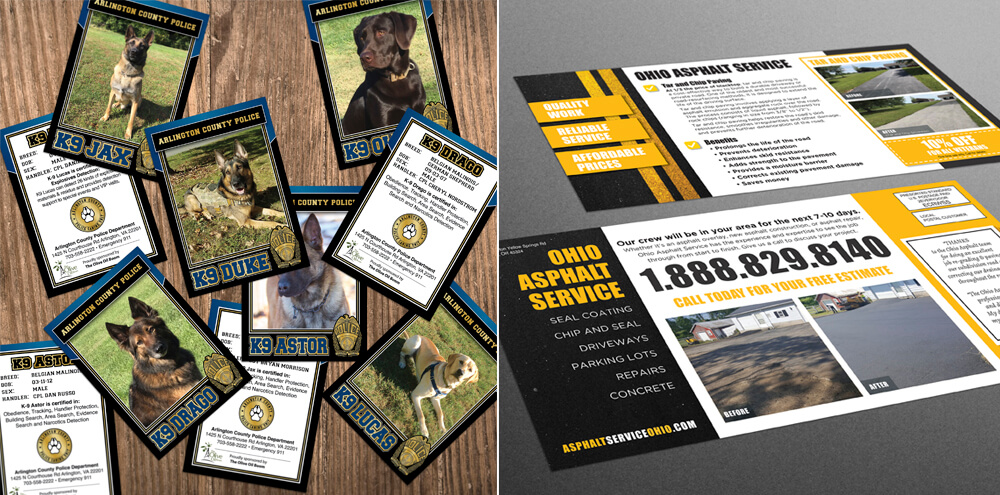 Liza has been with Primoprint for 3 years. She started out as a Customer Service Representative but has transitioned over to the design department over the course of this past year. We are very excited to have her and what she brings to the team.



I have been with Primoprint for going on four years now. I oversee the design department as well as get to design for some pretty amazing customers. Here are a few of the designs I enjoyed working on in 2017:




Have questions about any of the designs? Would you like for us to create something special for you? Contact us today at design@primoprint.com or complete our online form for more information on how to get started. Whether looking for graphic design inspiration, a business card design, we can help you!
If you have a design, that Primoprint has printed, we'd love to see the outcome. Tag @primoprint on Instagram with #Primoprint and show us what you created!