Business cards and postcards continue to be great marketing tools for you and your business. These small but effective tools are great for establishing your brand. It's important to stand out among your competitors, and having a premium business card and a well designed postcard can help.
It's easy to get noticed with The ModCard, a 32PT thick paper stock,  our thickest stock option available at a fraction of our competitors. The image below breaks down price comparison with a competitor. The ModCard is available in business cards and postcards.

What makes The ModCard different from others? It contains three layers of premium uncoated card stock that are glued together making them a thickness of 32PT. Besides being super thick, what makes this paper stock truly unique is the black center stock that offers a one-of-kind edge like no other! Below you can see the distinct edge, which makes these cards stand out!
Below demonstrates the thickness compared to our 16PT matte business card and our 22PT gloss laminated business card.


We offer The ModCard sample packet, delivered right to your doorstep. There is no need to question the thickness when you can have them in your hands. Complete our form, and you'll have a collection of some amazing ModCard samples. Need help with a custom design? We've got you covered; get started on your custom design here.
NEW: Painted Edge Thick Business Cards
Along with the announcement of The ModCard, at Primo Print, we also offer a 32PT thick painted edge business card. Select from the following color options:
Pearlescent Colors:
Gold, Green, Blue, Pink, Orange, Purple and Yellow.
Standard Colors:
Red, Yellow, Blue, Brown, Turquoise, Orange and Pink.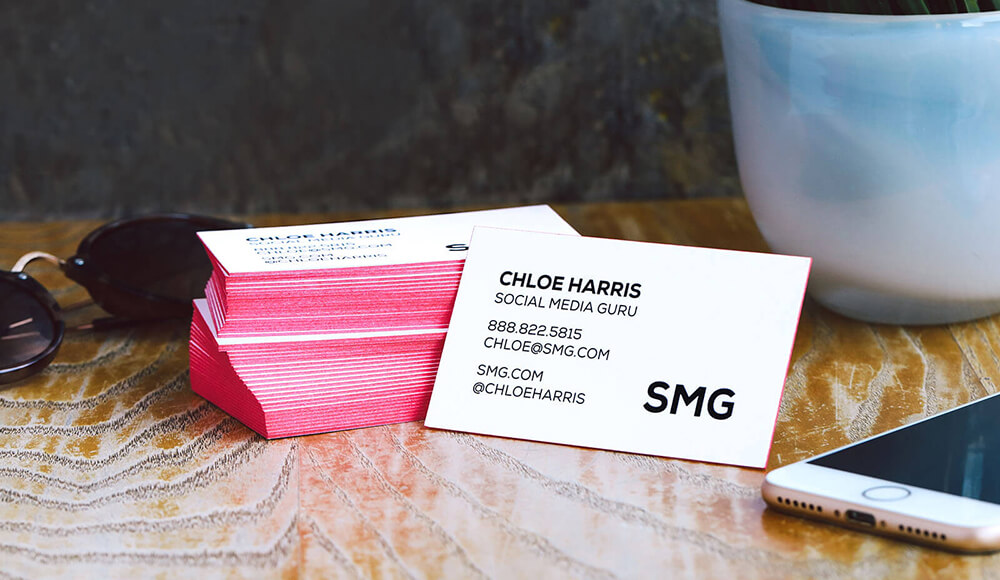 ---
Steven Wendt
Steven is the Internet Marketing Manager at Primoprint. He is responsible for the success of all online activities. In his spare time, you can find Steven watching any sporting event on TV. Since moving from Dayton, OH, he has become a big-time Carolina Panther and Charlotte Hornet Fan.