We are excited to announce that three new Painted Edge Business Card colors are now available on our super thick 32PT uncoated stock! 
New Options for Painted Edge Business Cards
Standard Red
Want to make a striking first impression? The standard red painted edges add a sense of confidence and strength to your design. It's both bold and beautiful and is sure to make a lasting impression.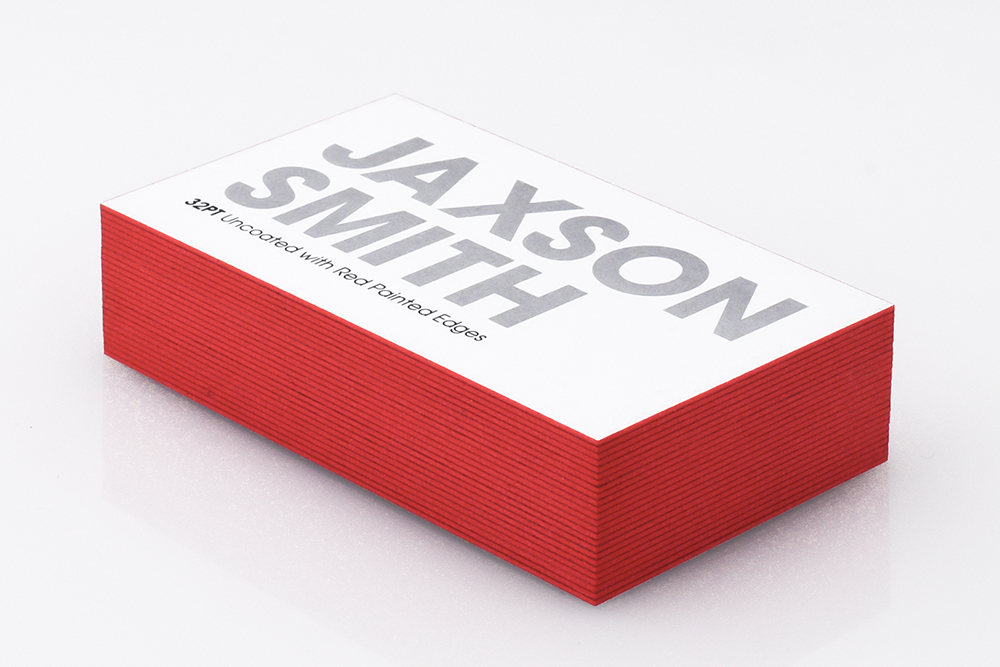 Pearlescent Yellow
The pearlescent yellow edge adds energy to any design. The pop of yellow makes these cards stand out. From freelancers to start-ups to corporate companies, this pearlescent yellow edge is sure to make your color edge business cards look fresh and modern.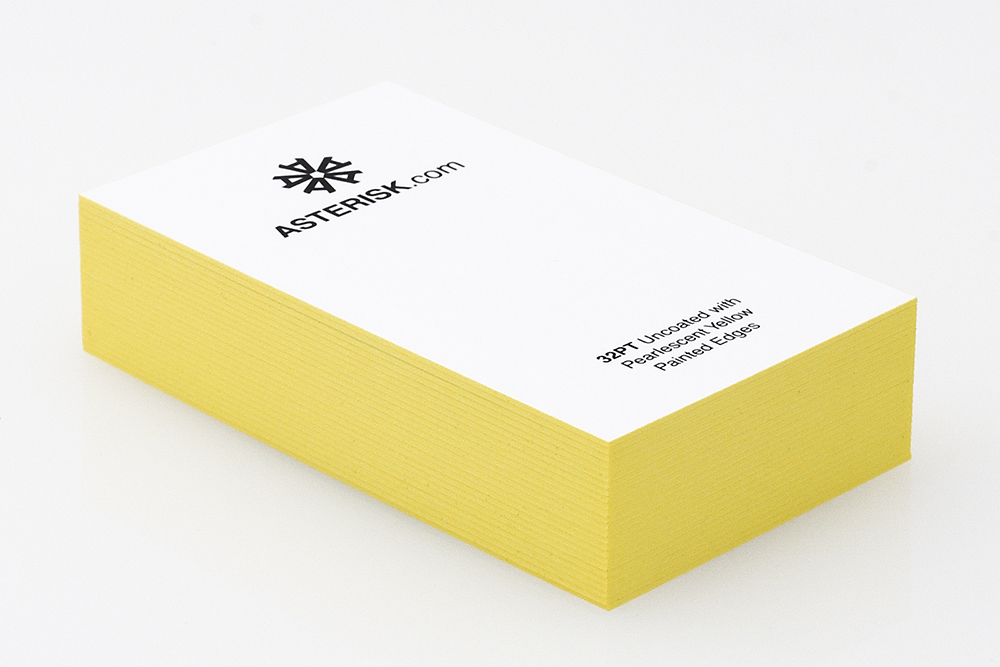 Pearlescent Orange
"Orange is the happiest color," according to Frank Sinatra. We would have to agree. Adding a pearlescent orange edge to your cards adds a sense of creativity and an overall upbeat feel.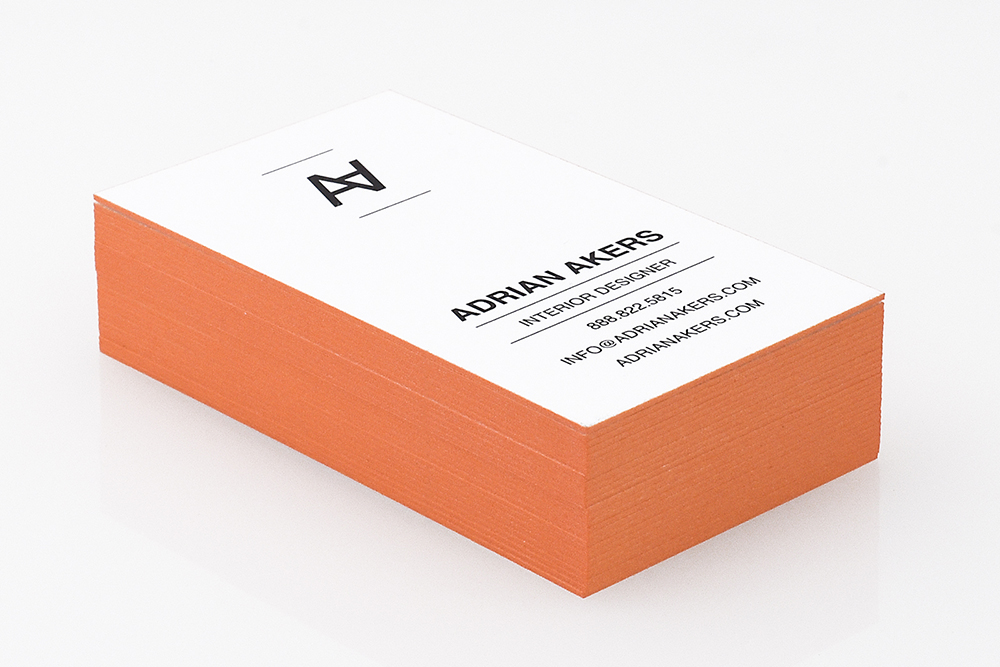 Our painted edge business cards offer a pop of color, creating a fresh and captivating look. At this time, They are available in either 2″x 3.5″ or 2.5″x 2.5″' with standard corners and come in quantities of 250 and 500.  
Colored Edge Business Cards Options
Standard Colors:
Black, Pink, Turquoise, Orange, Red, Brown, Yellow, Blue, and Purple
Pearlescent Colors:
Gold, Orange, Blue, Pink, Yellow, Green, and Purple.