We were recently approached by a small startup company called Black Swan Woodworks. The owner, Joshua Daigle, was in need of a new logo, hang tags, and stickers. 
"I am starting a woodworking business where my focus, initially, will be on cutting and creating charcuterie boards. The name of the business is Black Swan Woodworks. I am based out of Hampton, NH and my products will be sold in high end boutiques, mostly in coastal towns. My immediate need is a logo and design for a Hanging Tag. The tag will have my shop name and logo, a spot to add the price of the board and the back of the tag will have care instructions for the board. In addition, I will also sell my homemade board wax which will be in a round tin container. I will need a sticker for the top with my logo and a sticker on the back with instructions."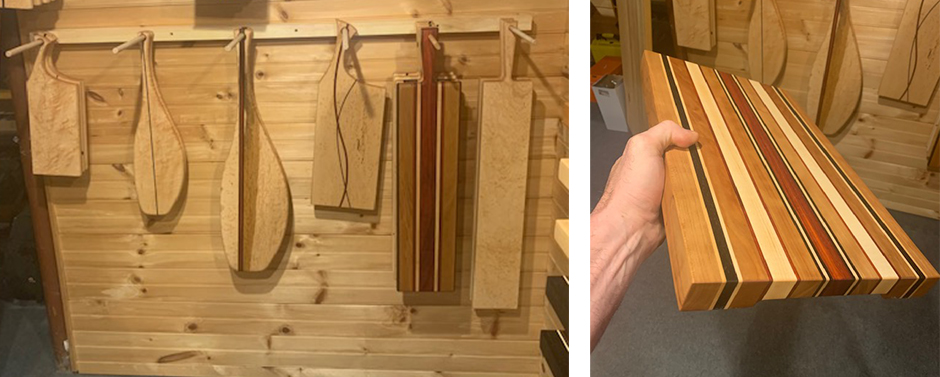 When starting a project like this, we like to first get an idea of the styles a client is drawn to. In addition to answering a few questions about the businesses, this client sent us a few designs that he had seen that he liked. This is great inspiration to get us started!

First we started with the logo. We presented Joshua with a few options to choose from. They ended up going with the third option, but wanted to add some color. 

After a few rounds of working through some color choices, we settled on black and brown. This was a great combination that enforced his natural wood. 
Then we moved on to his hang tags and stickers. The hang tags would be printed on the kraft paper. And the stickers were designed with the same kraft details – tying the two pieces together.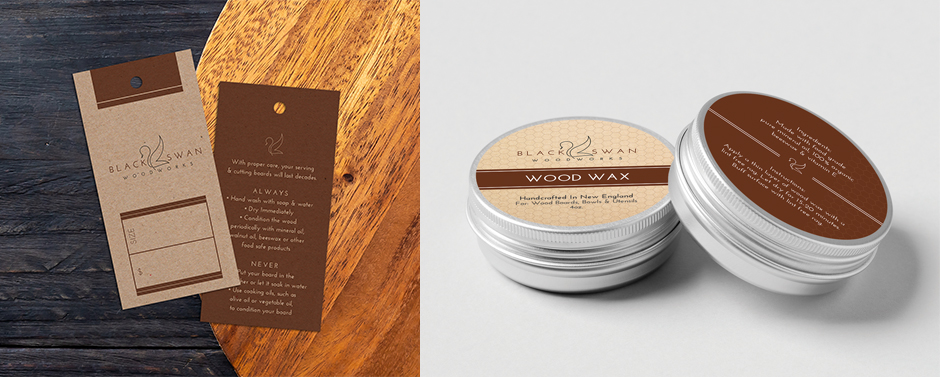 Need help with a new design for your company? We'd love to work with you. Contact us today to get started!
To see more examples of logos designed by Primoprint, check out our Instagram or Dribbble page!