Flyers are a great, inexpensive way to reach your target audience. Flyers can be used to advertise a new product or event, generate leads, or simply keep in contact with customers. But creating a flyer that will stand out and grab the viewer's attention is key.
Stick to your brand.
Your brand is your identity in the marketing world. It sets you aside from your competitors and should be consistent across all platforms – such as your website, marketing materials, and in-store appearance.
(Check out how to create a brand manual.)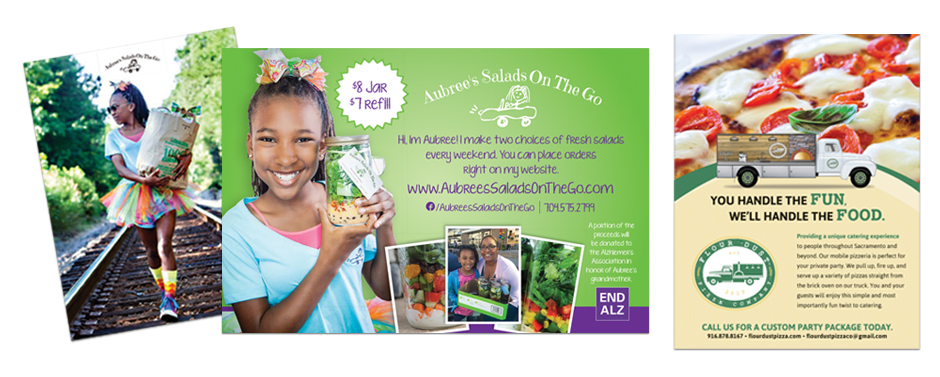 Keep it clean
• Clean: Keep your flyer clean by knowing the topic you want to cover and sticking to it. You don't want to bombard your reader with multiple topics.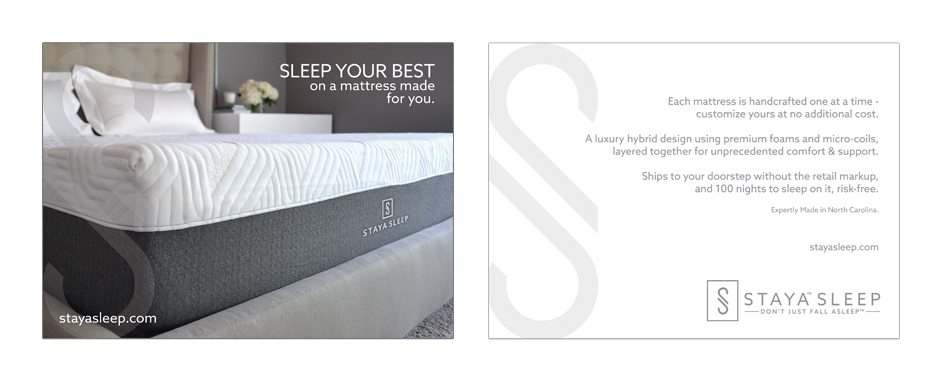 • Organized: The main focus of the flyer should be at the top of your flyer and slowly work down the page. Using bulletins, lines, and shapes will make the flyer feel more organized.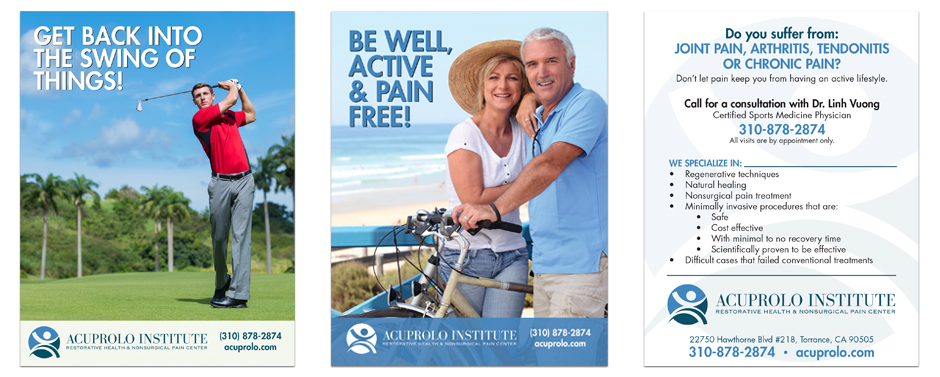 • White Space: More is not always better. Having too much content or too many photos will make your flyer look cluttered and less visually appealing. Whitespace not only makes your flyer look clean and organized, but it also can direct the viewer's eye to the correct information.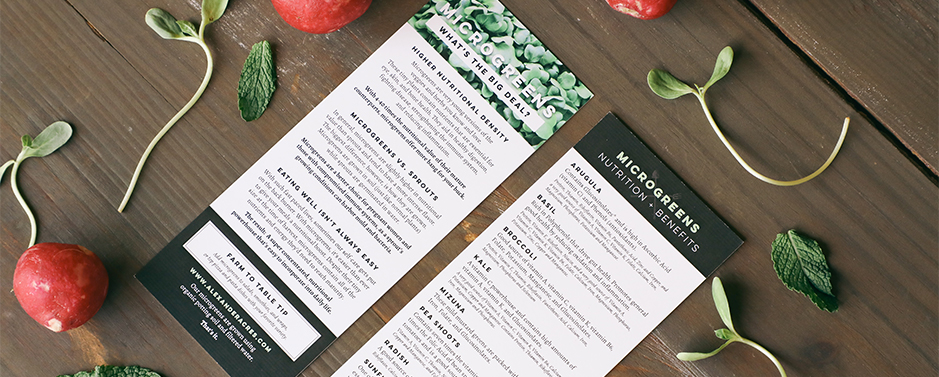 Remember the value of color contrast.
Color plays a huge part in how information is presented. If you have a light blue background, you would want to stay away from lighter text as it is harder for a viewer to read. But if you went with a darker blue, the lighter text would really stand out. Keep in mind that shapes and lines can also have color contrast.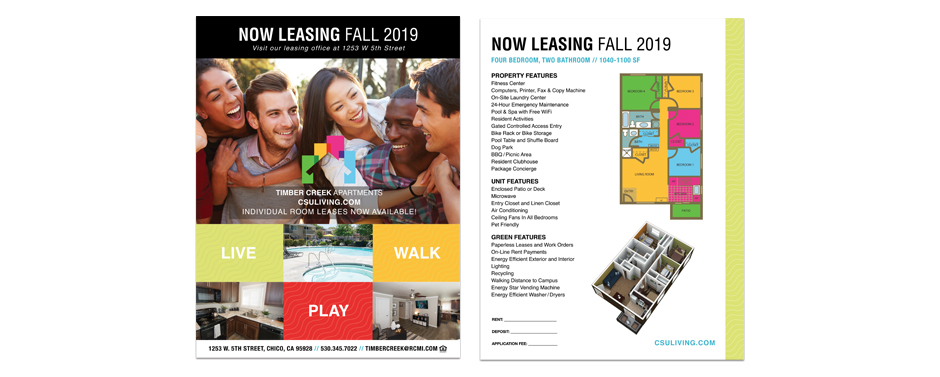 Use high-quality photos.
When using photos in your flyer, ask yourself, "How will this impact my consumer?" Photos can evoke emotion and impact whether viewers will use your services or not. High-quality photos also play a huge role in the design. You don't want one photo to consume your viewer's time, so be sure the photo can lead them in a direction to your content. High-quality photos also make an impact on printing. Using a low-resolution photo can make the image pixelated and less appealing.
Choose a unique point of contact.
Having a unique point of contact can not only determine if the flyer was effective but also let you track your ROI (Return on Investment).
• Landing Page: Lead your clients to a specific landing page. This is also an effective way to generate leads and build a database.
• Call Tracking: Having a unique call tracking number lets you answer the phone and immediately know what the consumer is calling about. Call tracking is known to create a high turnover rate for leads.
• QR Codes: Our phones and tablets are typically an arm's length away. QR codes are fantastic for instantly putting the information into a consumer's hands. For example, during the pandemic, many restaurants have gone digital by using QR codes to access menus.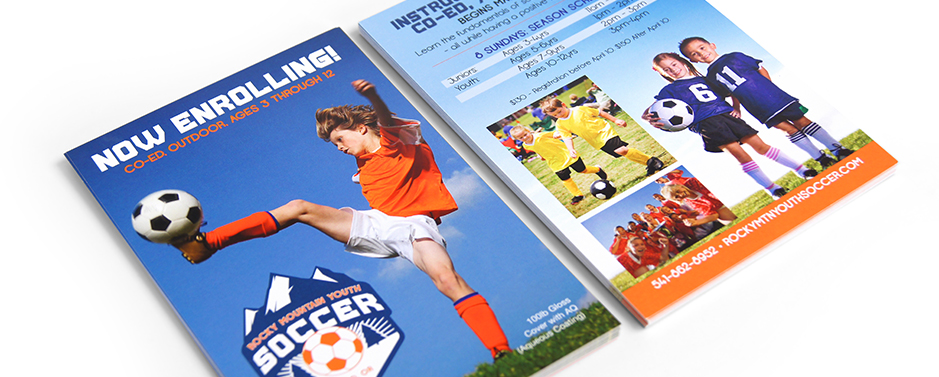 If you need a little help creating a flyer, don't sweat it. Our in-house graphic design team is here to help your business grow – and to get your information out effectively and affordably! Reach out to us today to get started!