A company's logo is the most important visual representation you can offer customers. The logo can begin to establish trust in your company and allow customers to recognize you each time they come in contact with your product or service. The more a customer sees you, the more likely they are to give you a try.
Before starting the design process, whether it will be used for a set of business cards or print materials, define who you are and who your customers are. Then, ask yourself: What do you want people to know about you before they've picked up the phone? What kind of vibe is going to tell them they want to work with you?
Once you've defined who you are, it's time to put that into your visual representation. You can choose to create a logo that includes a dominant icon, one that is just text, or something in-between.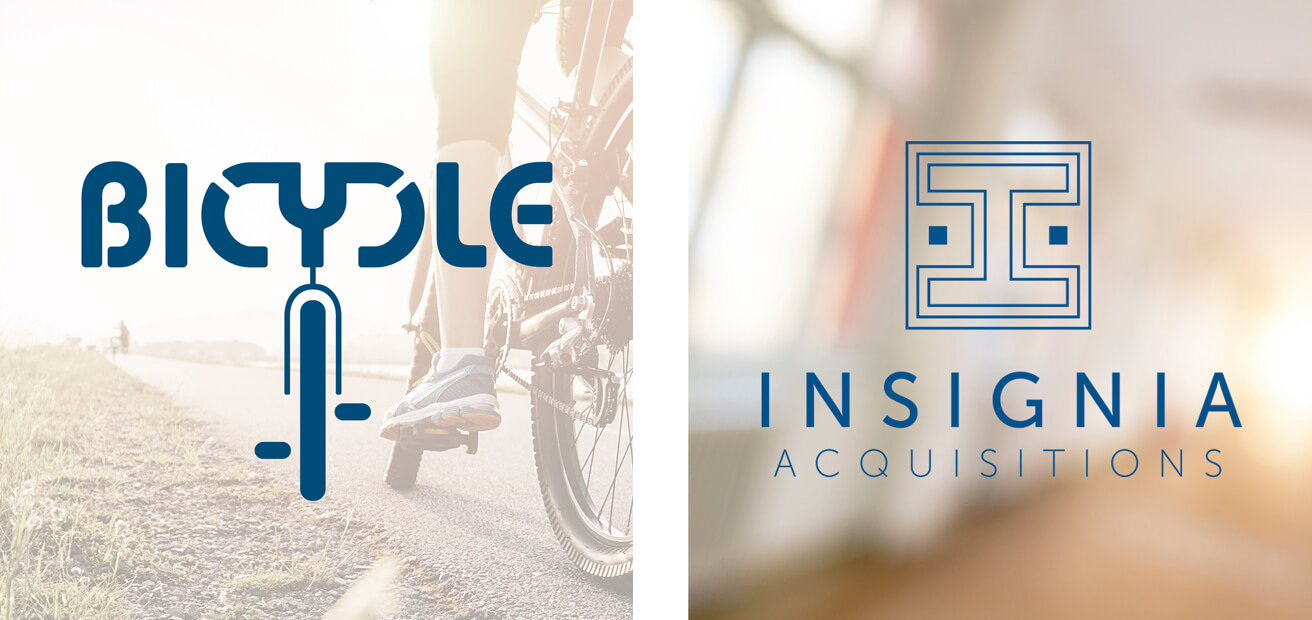 Whichever format you prefer, here are a few things to keep in mind:
Use of Colors
Limit your colors. 1-3 colors are recommended.
Make sure that it converts well to black and white.
Avoid gradients.
Color does not add a pleasant quality to design — it reinforces it. – Pierre Bonnard
Choosing the Fonts
Limit your fonts. 1-2 font types will keep the logo from looking cluttered.
Choose fonts that are easy to read.
Try finding two fonts that contrast each other. It can be as simple as a thin and bold combination, serif and sans, or even sans and script.
Make sure the fonts you choose are approved for commercial use, rather than copyrighted for personal use only. If the font is not approved for commercial use, you'll need to purchase it from the font designer.
Fonts below:
The Flying Scoop: Amberly Heavy
UPRIVER: Baron Neue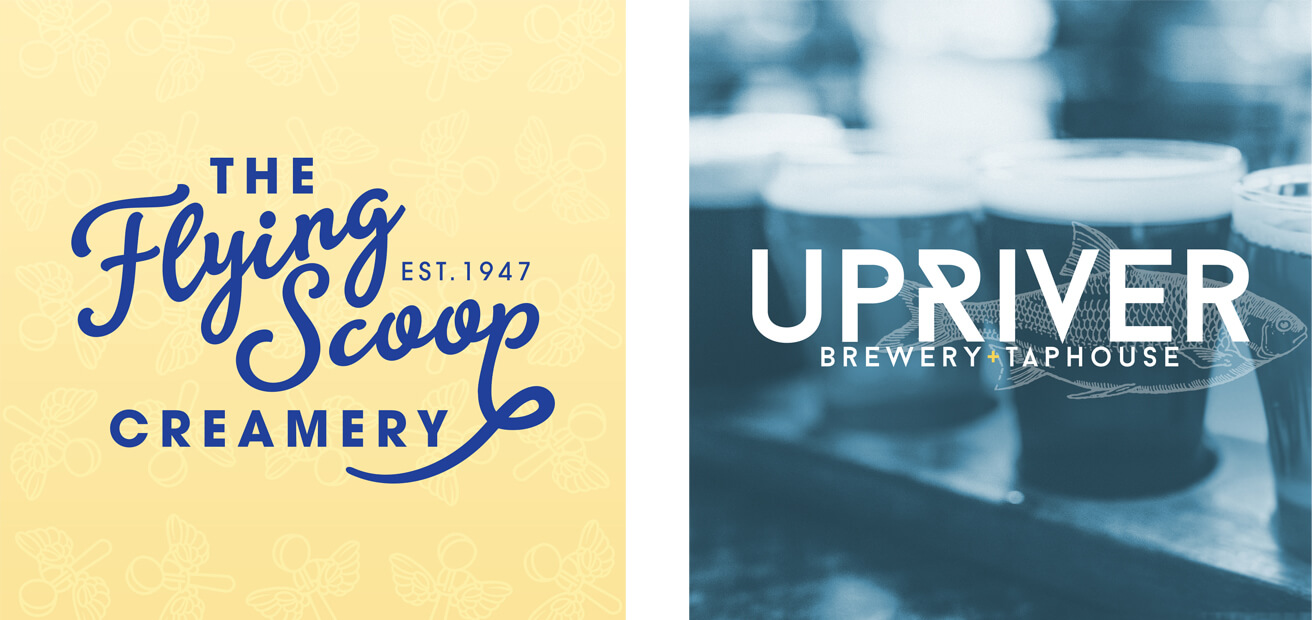 The Design
Above all, keep it simple. Don't go overboard with details.
Avoid drop shadows and special effects. These do not produce well on apparel, promotional items, or small print.
A vector logo is always the preferred file format. These files are best created in programs like Adobe Illustrator. While logos can be created in other programs, such as Photoshop or Word, these programs do not output files in a format that can be sized up or down without losing quality. You want to have the flexibility to use your logo on pieces as small as business cards and as large as billboards.
Need a few more tips?
Our Primoprint in-house designers have a few thoughts on what makes a successful logo:
"Simplicity and strong communication of what the brand is trying to say are important. It needs to still look good when scaled down real small or blown up billboard size." – Brent
The design must have a strong concept and a simple design. It should be scalable and able to work as one color. – Kelly
"Your business logo is so much more than just a pretty picture. Your logo symbolizes everything that your business stands for and over time will become deeply associated with your business name. It should be easily identifiable and not require a lot of thought to figure out what you are trying to say. Your logo also should be flexible and still recognizable on all forms of media." – Cindy
Don't be afraid to spend some time designing, redesigning, editing, and re-editing your logo. Logo design can be a long process in order to make sure you get it right.
And if you need help, let us know. The investment will be well worth it in the end! Take a look at some of our custom logo designs.
Additional Design Resources: